US AIR FORCE SNOCROSS NATIONAL
Seneca Allegany Resort & Casino
777 Seneca Allegany Boulevard
Salamanca, NY 14779
888-913-3377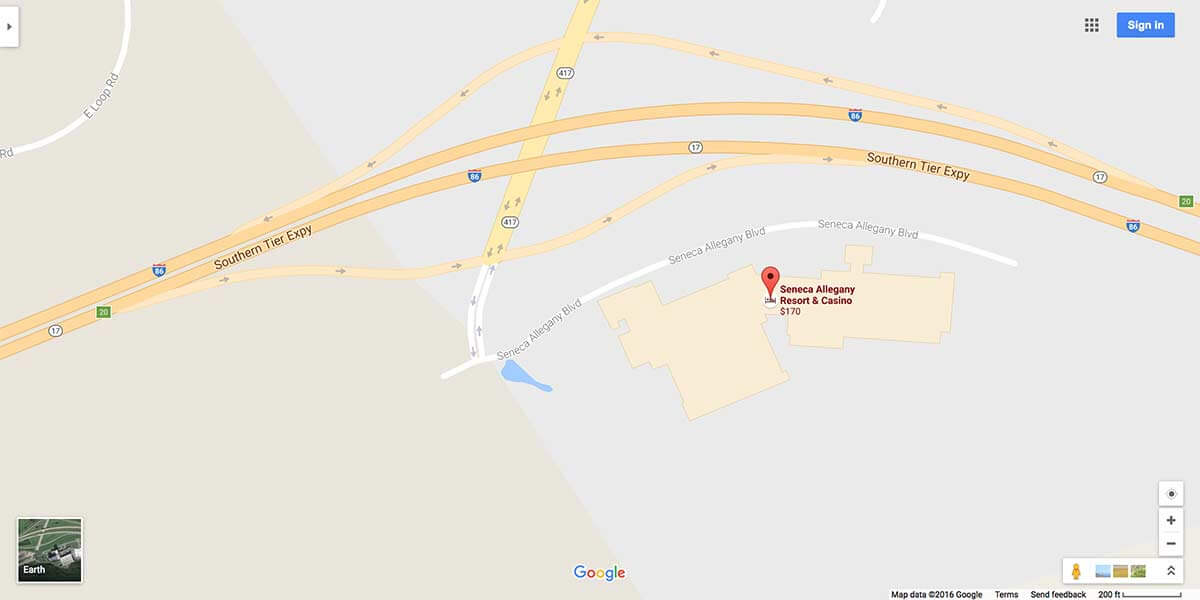 OFFICIAL VENUE WEBSITE
Seneca Allegany Resort & Casino Official Website
Lodging
Seneca Allegany Resort & Casino
777 Seneca Allegany Boulevard
Salamanca, NY 14779
888-913-3377
Mention "ISOC Racing"
Watch Live
Event Program
your browser doesn't support frames
Venue / Track Map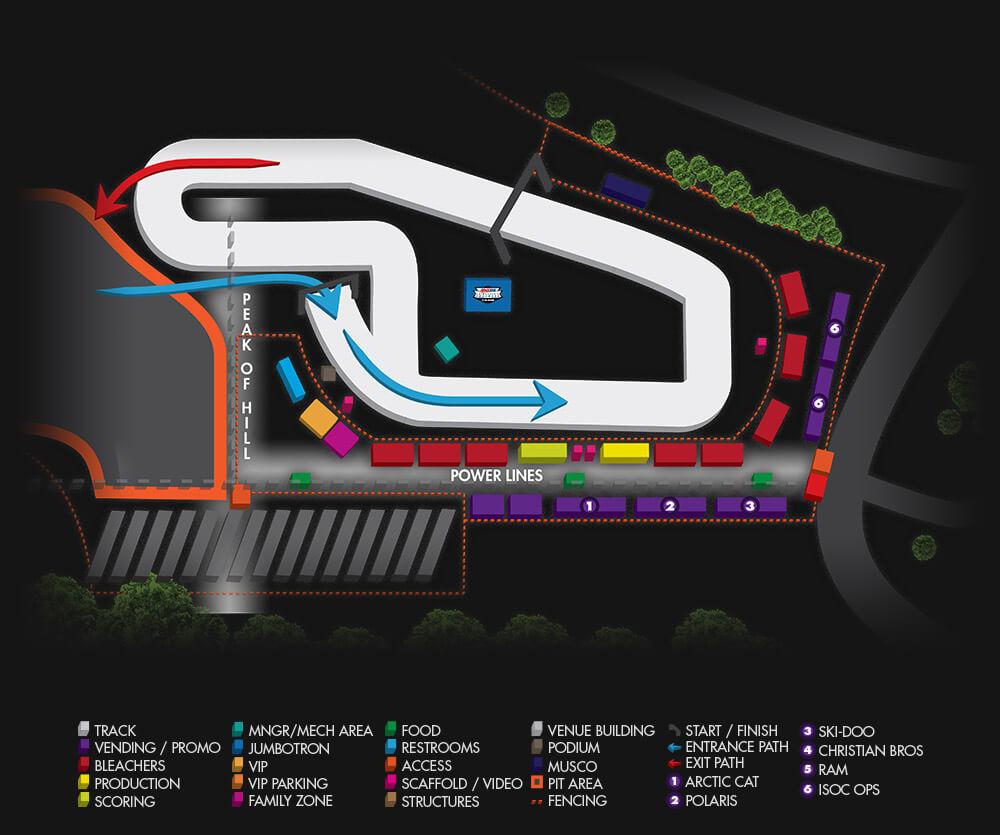 friday
8:00 AM
ACS Riders Meeting (All Jr. Classes and Sport Lite #1)
12:00 PM
ACS Riders Meeting (120 Champ, Sport, Snow Bike/Pro Lite, Pro AM Women/Plus)
2:00 PM
Pro Open Riders Meeting
8:15 AM
Jr. Girls 9-13
Practice
0:05
8:20 AM
Transition (both classes)
Practice
0:05
8:25 AM
Jr. 14-15
Practice
0:05
8:30 AM
Jr. 10-13
Practice
0:05
8:35 AM
Jr. 16-17
Practice
0:05
8:40 AM
Sport Lite
Practice
0:10
8:50 AM
Track Maintenance
0:15
9:05 AM
Jr. Girls 9-13
Round 1
0:05
9:10 AM
Transition 8-12
Round 1
0:10
9:20 AM
Jr. 14-15
Round 1
0:05
9:25 AM
Jr. 10-13
Round 1
0:10
9:35 AM
Jr. 16-17
Round 1
0:05
9:40 AM
Transition 8-10
Round 1
0:10
9:50 AM
Sport Lite
Round 1
0:20
10:10 AM
Track Maintenance
0:15
10:25 AM
Jr. Girls 9-13
Round 2
0:05
10:30 AM
Transition 8-12
Round 2
0:10
10:40 AM
Jr. 14-15
Round 2
0:05
10:45 AM
Jr. 10-13
Round 2
0:10
10:55 AM
Jr. 16-17
Round 2
0:05
11:00 AM
Transition 8-10
Round 2
0:10
11:10 AM
Sport Lite
Round 2
0:20
11:30 AM
Transition 8-12
LCQ
0:05
11:35 AM
Jr. 10-13
LCQ
0:05
11:40 AM
Sport Lite
LCQ
0:05
11:45 AM
Break
0:30
12:15 PM
Jr. Girls 9-13
FINAL
0:10
12:25 PM
Transition 8-10
FINAL
0:15
12:40 PM
Jr. 14-15
FINAL
0:10
12:50 PM
Jr. 10-13
FINAL
0:15
1:05 PM
Jr. 16-17
FINAL
0:10
1:15 PM
Transition 8-12
FINAL
0:10
1:25 PM
Sport Lite
FINAL
0:15
1:40 PM
Track Maintenance
0:05
1:45 PM
120 Champ
Practice
0:05
1:50 PM
Sport
Practice
0:15
2:05 PM
Snowbike
Practice
0:10
2:15 PM
Pro AM Women
Practice
0:10
2:25 PM
120 Champ
Round 1
0:10
2:35 PM
Sport
Round 1
0:20
2:55 PM
Snowbike
Qualifying
0:10
3:05 PM
Pro AM Women
Round 1
0:15
3:20 PM
Pro Lite
Practice
0:15
3:35 PM
Pro Open
Practice
0:20
3:55 PM
Track Maintenance
Round 2
0:10
4:05 PM
120 Champ
Round 2
0:15
4:20 PM
Sport
Round 2
0:20
4:40 PM
Pro AM Women
Round 2
0:15
4:55 PM
Pro Lite
Round 1
0:05
5:00 PM
Pro Open
Practice
0:20
5:20 PM
Sport
LCQ
0:05
5:25 PM
Pro AM Women
LCQ
0:05
6:00 PM
Opening Ceremonies
6:20 PM
Pro Open
Round 1
0:20
6:40 PM
Pro Lite
Round 2
0:15
6:55 PM
120 Champ
FINAL
0:15
7:10 PM
Snowbike
FINAL
0:15
7:25 PM
Pro Open
Round 2
0:20
7:45 PM
Pro Lite
LCQ
0:10
7:55 PM
Pro AM Women
FINAL
0:15
8:10 PM
Sport
FINAL
0:20
8:30 PM
Pro Open
LCQ
0:10
8:40 PM
Pro Lite
FINAL
0:25
9:05 PM
Pro Open
FINAL
0:25
saturday
7:00 AM
ECS Drivers Meeting Pro/Pro Lite/Sport
10:30 AM
Pro AM/Sport Riders Meeting
1:00 PM
Pro Open Riders Meeting
2:00 PM
Pro Lite Riders Meeting
7:30 AM
ECS Jr. 8-10 Stock
Practice
0:05
7:35 AM
ECS Jr. 14-15 Stock
Practice
0:05
7:40 AM
ECS Jr. Stock 10-13
Practice
0:05
7:45 AM
ECS Jr. Sport 12-15
Practice
0:05
7:50 AM
ECS Jr. 16-17 Stock
Practice
0:05
7:55 AM
ECS Transition 8-10
Practice
0:05
8:00 AM
ECS Jr. Novice 10-13
Practice
0:05
8:05 AM
ECS Pro Women Stock
Practice
0:05
8:10 AM
ECS Plus 25/Plus 35 Combined
Practice
0:05
8:15 AM
ECS Sport #1
Practice
0:05
8:20 AM
ECS Plus 30 Stock Pro AM
Practice
0:05
8:25 AM
ECS Pro Lite
Practice
0:05
8:30 AM
ECS Pro Open
Practice
0:05
8:35 AM
Track Maintance
0:20
8:55 AM
ECS Jr. 8-10 Stock
Round 1
0:05
9:00 AM
ECS Jr. 14-15 Stock
Round 1
0:05
9:05 AM
ECS Jr. Stock 10-13
Round 1
0:05
9:10 AM
ECS Jr. Sport 12-15
Round 1
0:05
9:15 AM
ECS Jr. 16-17 Stock
Round 1
0:05
9:20 AM
ECS Transition 8-10
Round 1
0:05
9:25 AM
ECS Jr. Novice 10-13
Round 1
0:05
9:30 AM
ECS Pro Women Stock
Round 1
0:05
9:35 AM
ECS Plus 25/Plus 35 Combined
Round 1
0:05
9:40 AM
ECS Sport #1
Round 1
0:05
9:45 AM
ECS Plus 30 Stock Pro AM
Round 1
0:05
9:50 AM
ECS Pro Lite
Round 1
0:05
9:55 AM
ECS Pro Open
Round 1
0:05
10:00 AM
Track Maintance
0:20
10:20 AM
ECS Jr. 8-10 Stock
Round 2
0:05
10:25 AM
ECS Jr. 14-15 Stock
Round 2
0:05
10:30 AM
ECS Jr. Stock 10-13
Round 2
0:05
10:35 AM
ECS Jr. Sport 12-15
Round 2
0:05
10:40 AM
ECS Jr. 16-17 Stock
Round 2
0:05
10:45 AM
ECS Transition 8-10
Round 2
0:05
10:50 AM
ECS Jr. Novice 10-13
Round 2
0:05
10:55 AM
ECS Pro Women Stock
Round 2
0:05
11:00 AM
ECS Plus 25/Plus 35 Combined
Round 2
0:05
11:05 AM
ECS Sport #1
Round 2
0:05
11:10 AM
ECS Plus 30 Stock Pro AM
Round 2
0:05
11:15 AM
ECS Pro Lite
Round 2
0:05
11:20 AM
ECS Pro Open
Round 2
0:05
11:25 AM
Sport
Practice
0:15
11:40 AM
Pro AM Women
Practice
0:10
11:50 AM
Pro AM Plus 30
Practice
0:10
12:00 PM
Sport Lite
Practice
0:10
12:10 PM
Track Maintance
0:15
12:25 PM
ECS Jr. 8-10 Stock
FINAL
0:05
12:30 PM
ECS Jr. 14-15 Stock
FINAL
0:05
12:35 PM
ECS Jr. Stock 10-13
FINAL
0:05
12:40 PM
ECS Jr. Sport 12-15
FINAL
0:05
12:45 PM
ECS Jr. 16-17 Stock
FINAL
0:05
12:50 PM
ECS Transition 8-10
FINAL
0:05
12:55 PM
ECS Jr. Novice 10-13
FINAL
0:05
1:00 PM
ECS Pro Women Stock
FINAL
0:05
1:05 PM
Track Maintance
0:10
1:15 PM
ECS Plus 25/Plus 35 Combined
FINAL
0:05
1:20 PM
ECS Sport #1
FINAL
0:05
1:25 PM
ECS Plus 30 Stock Pro AM
FINAL
0:05
1:30 PM
ECS Pro Lite
FINAL
0:10
1:40 PM
ECS Pro Open
FINAL
0:10
1:50 PM
Pro Open
Practice
0:20
2:10 PM
Sport Lite
Round 1
0:15
2:25 PM
Pro AM Women
Round 1
0:10
2:35 PM
Pro AM Plus 30
Round 1
0:10
2:45 PM
Sport
Round 1
0:20
2:45 PM
Pro Autographs
3:05 PM
Pro Lite
Practice
0:20
3:25 PM
Track Maintance
0:15
3:40 PM
Sport Lite
Round 2
0:15
3:55 PM
Pro Lite
Round 1
0:15
4:10 PM
Sport
Round 2
0:20
4:30 PM
Pro Open
Practice
0:20
4:50 PM
Sport Lite
LCQ
0:05
4:55 PM
Sport
LCQ
0:05
5:00 PM
Pro AM Women
Round 2
0:10
5:10 PM
Pro AM Plus 30
Round 2
0:10
5:20 PM
Sport Lite
FINAL
0:15
6:00 PM
Opening Ceremonies
0:20
6:20 PM
Pro Open
Round 1
0:25
6:45 PM
Pro Lite
Round 2
0:20
7:05 PM
Pro AM Women
FINAL
0:15
7:20 PM
Pro AM Plus 30
FINAL
0:15
7:35 PM
Pro Open
Round 2
0:15
7:50 PM
Pro Lite
LCQ
0:10
8:00 PM
Sport
FINAL
0:15
8:15 PM
Pro Open
LCQ
0:25
8:40 PM
Pro Lite
FINAL
0:25
9:05 PM
Pro Open
FINAL
Racer Info
Thursday, Feb 2
10AM to NOON – Pro Open Top 10/Followed by all remaining Pro Open
NOON to 2PM – Pro Lite Top 10/Followed by all remaining Pro Lite
2PM to 3PM – Pro Am Women/Pro Am +30
3PM to 9PM – All Remaining Classes
NOTES: Pro Open and Pro Lite Top 10 must wash in points order from first to tenth. Also, if you miss your wash for any other reason than a sponsor obligation, you will fall into line when you arrive. There will be NO parking of personal vehicles, buses, extra parts trailers, support trailers in Pro Pit Area. No Exceptions.
DO NOT arrive before your allotted time as there is not enough room for all rigs and trailers, you will be turned away. Times are subject to change due to weather or wash.
RIDER CHECK IN TIMES
Thursday 6:00PM to 9:00PM Casino 6:00AM at the pit gate remainder of the weekend.
TRUCK WASH
Albright Power Wash
716-570-7420
Thursday 8 a.m. February 2.