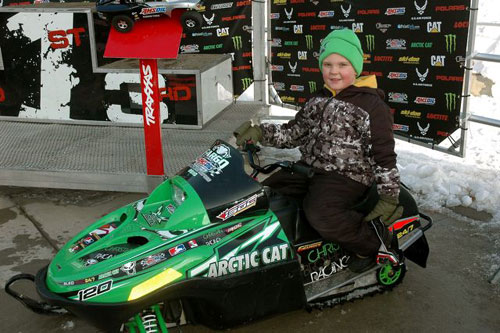 Tommy from Winona, Minn. won the Arctic Cat 120 at ELKO this weekend. Thank you Christian Brothers Racing for your sponsorship of this program.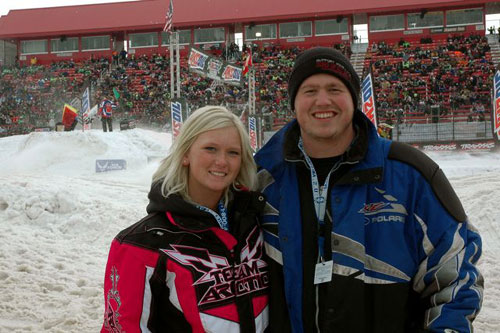 Lisa and Ryan were the radio contest winners for the VIP fans of the day on Sunday.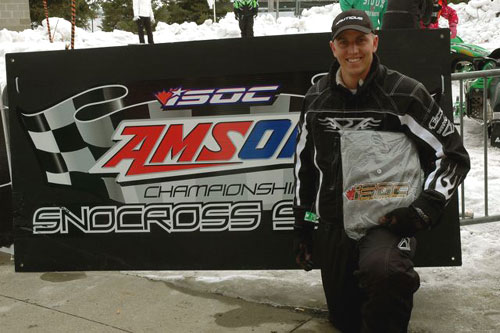 FXR Fan of the Day on Sunday at Elko.