Immediate Release:
Jess Racing
October 18, 2012
Westminster, MA – It is with great excitement that Jess Racing would like to introduce National Pro rider Derek Ellis as the team's Pro Division rider for the upcoming season. Derek will be teaming up with Pro-Lite rider Montana Jess for the 2013 ECS race season and select Nationals.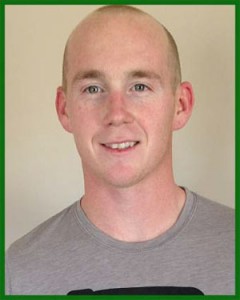 Derek Ellis out of West Fargo, ND is coming off a strong national Pro-Lite season. Derek finished 2nd overall in the Amsoil Championship Snocross Series point standings, and had his best finish at the Michigan Nationals in the Silverdome coming in 1st. Derek has finished in the top 5 in points in the Pro-Lite division the past 2 years and now has to advance up to the Pro division.
With new options coming available to Derek in the off-season, Derek was in contact with Jess Racing to explore his opportunity to race in the northeast. Team owner Carl Jess was happy to hear from a rider of Derek's talent and worked with Arctic Cat's Race Director, Mike Kloety all summer to put together a program for the team to form.
Derek will be racing against his former Boss Racing teammate Mathieu Morin who has also has returned to the ECS Pro Division for the 2012-13 season. Derek Ellis and Montana Jess will both be on their new Factory Team Arctic Cat Sno Pros with Montana already riding the 2013 earlier this season. With support from one of the largest Arctic Cat dealerships in the northeast, Livingston's Arctic Cat of Hillsboro, New Hampshire, the team is eagerly preparing for the Amsoil Duluth Nationals in November.
15 year old Montana Jess, a Westminster, Mass. native will be competing in the ISOC National Sport and ECS Pro-Lite divisions in 2012-13. Montana is coming off his fastest year winning 3 ECS Sport class Championships and podium finishes at Duluth. Jess Racing also welcomes Twin Fork Enterprises LLC of Pittston, Maine, the Northeast Commercial Contractor of high quality steel buildings as major sponsor for the team.