EAGLE, Idaho (April 8, 2013) East Coast Snocross Pro Champion Corin Todd and ISOC Sport Champion Zak Mason have joined top-ranked ISOC Pro Lite rookie Trevor Leighton, to form a three point attack on the 2013-14 ISOC Pro Lite championship.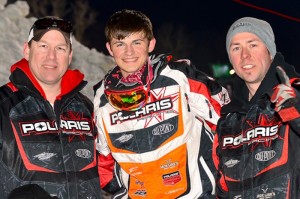 Twenty year-old Todd of Malone, New York captured the 2013 ECS championship riding a Polaris for the Bailey/Hulten team and will be relocating to the Midwest for his first full effort on the AMSOIL Championship Snocross tour. Eighteen year-old Mason of Gaylord, Michigan also captured his national championship riding a Polaris and will be moving to Minnesota, along with his father and mechanic Rob, as he makes his debut as a Pro Lite rider this fall.
At the conclusion of the 2013 season, Leighton Motorsports set forth a unique plan to focus their efforts on the Pro Lite class, much in the same way Pro Circuit has done in motocross racing. "Right after the X Games, crew chief Ray Hulten and I started talking about how we wanted to move forward long-term," said Trace Leighton. "We decided to step away from the Pro Open class for now and really focus on the Pro Lite class next year. We want to develop the next wave of Polaris stars and the Pro Lite concept is just the first step. This is the first time Corin and and Zak will be supported by a factory-backed team and we want to keep these guys on our team and on Polaris for the next 10 years."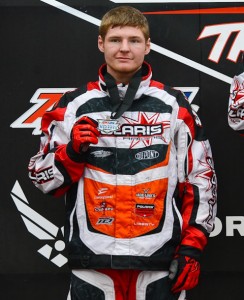 "All three of these guys have a similar demeanor and strong work ethic that will help drive each other to be their best. We know that our toughest competition will come from within the team and that's what we want."
To accommodate the new lineup, which will still include two-time Women's Pro-Am Champion Jennifer Pare, the Fly Racing/Bully Dog-backed team has purchased the former Blair Morgan Racing trailer with multiple slide-outs and added work space.
For more information, including racer bios, events schedule and team photos, visit www.leightonmotorsports.com
Contact: Trace Leighton
208-941-4700
trace@leightonmotorsports.com