After three years with Boss Racing, Corey Watkinson #173 has re-joined Arctic Cat in quest of the 2014 ISOC Pro-Lite Championship. Corey spent the first five years of his Snocross career riding Arctic Cat and is excited to be back riding green.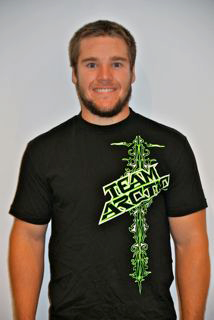 After the final ISOC race in Lake Geneva Wi last March, Corey came home to Ontario and competed in the final CSRA race weekend in Horseshoe Valley Resort on an Arctic Cat. After a very successful first weekend riding the snowmobile (podium finish in pro open) Corey is looking forward to getting some quality seat time and coming out strong in Duluth. "I'm very excited to be back on an Arctic Cat. The past three seasons haven't gone the way I'd planned, but I've put that in the past and am 100 percent focused on getting ready for the upcoming season. I have been training hard with my trainer Drew Robertson (Evolved Conditioning) and I am looking forward to preseason testing come November" said Corey.
For the upcoming 2013-14 racing season, Corey will be riding for newly formed family owned team, Watkinson Motorsports (formally known as Team Shorline Racing). Team Shorline Racing called the CSRA home for five years which saw them win multiple races and championships. They're looking to bring the same determination and hard work into the ISOC series and claim a championship. Corey will be on hand at Haydays and signing autographs at the Arctic Cat booth. Hope to see you there.