March 18, 2014 – Lake Nebagamon, WI
It was the Amsoil Championship Snocross Season Finale in Lake Geneva, WI this weekend and it was standing room only fans going crazy to see hometown favorite Ross Martin. There could not be a better place to finish the season. It was a three day event with massive lines of fans visiting the trailer for autographs and Jack Links samples.
Saturday Martin and Hibbert gave the crowd what they came for. It was an intense battle in the Pro Open Final with Martin leading for more than half the race ultimately getting on the box with a 2nd. Ross was out with a shoulder injury working like a madman to get back on the track and won the Pro Open on his return last week. That makes 3 out 5 times on the podium since his return.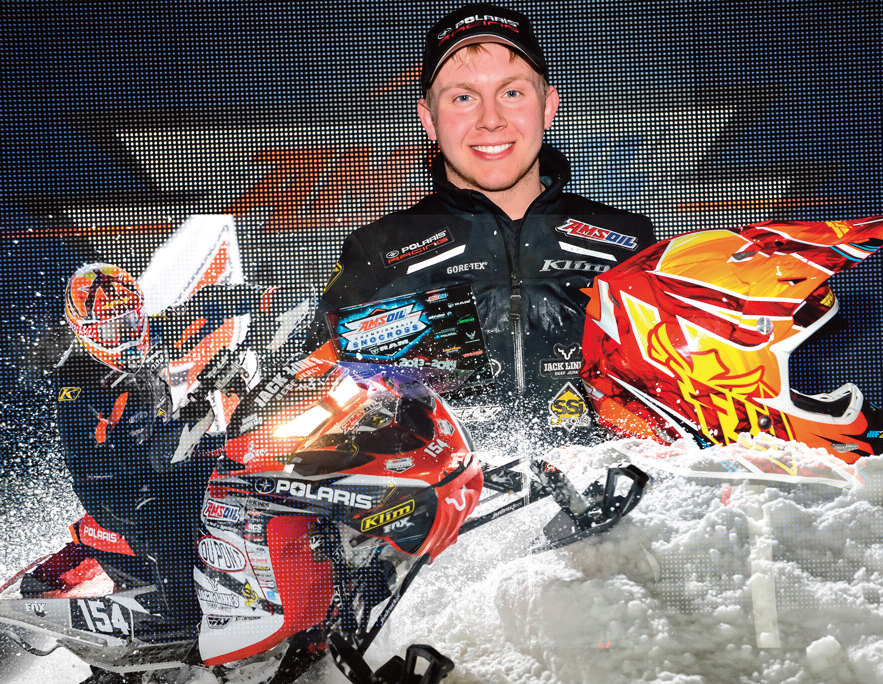 James Johnstad made the box both Saturday and Sunday with a 2nd and 3rd in Pro LIte. That makes 6 podiums in a row! Johnstad has competed in 13 Pro Lite races this year due to collar bone injury and has brought home a podium in 10 out 13. WOW!!!
"I am extremely proud of the entire team.
Ross was injured mid season and James early but we came back consistently getting on the box.
"We finished the season strong with the biggest crowd I have ever seen cheering us on. I am reminded every year when we go to Geneva just how much support we have out there and the crazy energy makes me wish the season wasn't over. It is just 256 days and we line them up again in Duluth. I can't wait!
We want to thank our amazing sponsors for all their support. We could not do it without you!" said Scott Judnick, Team Owner.
You can still catch the action from Fargo And Geneva on CBS Sports Network:
Round #13 March 23rd at 10:30 am EST
Round #14 March 30th at 10:30 am EST
Round #15 April 6th at 10:00 am EST
Round #16 April 6th at 10:30 am EST
Thank You To Our Outstanding Sponsors!
DuPont, Jack Links Beef Jerky, Amsoil, Polaris, KLIM, SSI, Fly, Fox, Stud Boy, Renton Coil Springs, C&A Pro, Jeff Foster Trucking, Camoplast, Champion, Mitsuboshi, Factory Pipe, Mo-flow, VFORCE3, Hayes Brakes, Holeshot, LInk Brothers Ford, C-Tech, HMK