OVER $20,000 in contingencies to be won
Contingency only offered to Fly Sport 1000 Participants
Champion of season points in ISOC Sport Championship:

To be paid in CASH
Only eligible to Fly Sport 1000 athletes
Includes

all

athletes points within the ISOC Sport class
Fly Sport 1000 athletes must win ISOC Championship
Triple Crown:

To be paid in CASH
3 selected finals throughout the ISOC national season
Races to be determined by Leighton Motorsports & Fly
Combined finishes of all 3 finals

Highest Finisher: $1,000
2nd Highest Finisher: $500
3rd Highest Finisher: $250
Highest season points in Fly Sport 1000:

To be paid in CASH
Includes athletes

only

participating in the Fly Sport 1000 Program

Highest Finisher: $1,000
2nd Highest Finisher: $750
3rd Highest Finisher: $500
Season Opener & Season Closer:

To be paid in CASH.
Round 1 final of Duluth and Round 16 final of Lake Geneva.
Fly 1000 Athlete must win the final.

1st Place: $500 (For each final)
ISOC Nationals weekly payout:

To be paid in FLY BUCKS

1st Place: $300
2nd Place: $200
3rd Place: $100
4th Place: $50
5th Place: $25
Fly Sport 1000 Rules:
ISOC National Sport class

only

If ISOC Points Championship & Fly Sport 1000 Championship is won by the same rider, payout will only be of that for the ISOC Sport Championship, and not a combined payout (i.e. $3,000)
All races (excluding: Highest season points & Triple Crown in Fly Sport 1000) will be based on overall placement throughout the entire ISOC Sport class.
Racers must be wearing Fly gear at every race to be eligible for the program (jacket/jersey, pants, and helmet) purchased at 50% off.
Racers must have the Fly Sport 1000 sticker visible on their windshields at every race.
Racers will receive 50% off any Fly gear when paid for in American cash.
When using Fly Bucks, Fly gear will be sold at retail price.
Racers must recognize Fly Racing on the podium.
Racers must display their Fly helmet on the podium.
For registration and questions contact:   Timi Leighton   –   Timi@Leightonmotorsports.com       (208)-870-6026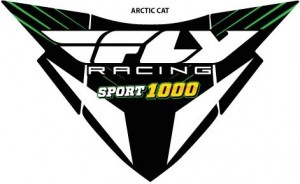 Leighton Motorsports
2624 N. PRONGHORN LN
208-938-0038EAGLE, ID. 83616
CELL: 208-941-4700