Princeton, Minn. December 15, 2014 – Trevor Leighton and Zak Mason turned up the heat on the Pro Lite class with each racing to a second place podium finish at rounds three and four of the AMSOIL Championship Snocross series just outside of Fargo, North Dakota.
Both riders finished in the top three throughout qualifying with Leighton scoring a win on Friday and Mason sweeping his heats on Saturday. Leighton's second place finish in the final on Friday night was his best result of the season and briefly placed him at the top of the points standings. A new off-season program for the Eagle, Idaho racer has him in the best position he has ever been in leading into the holiday break and he is already looking forward to the start of the new year when he traditionally really steps it up.
Mason earned his second podium of the year on Saturday, finishing second overall. He, too, is off to his best start as a Pro Lite racer and is now more confident than ever in his ability to race at the front of the pack.
Pro Open racer Corin Todd had his best showing yet in his rookie season, scoring top three finishes in his qualifying rounds on Friday before going on to lead the first several laps of the main event. Todd held off perennial class champion Tucker Hibbert, corner after corner and lap after lap but then tightened up after relinquishing the lead. On Saturday, Todd started off strong again, leading his qualifier before Hibbert landed on him off a 130 foot jump, destroying his machine and ending his night.
Corin will need a few stitches and day in the ice tube but is staying an extra week at the team headquarters, along with the rest of the crew, to continue the forward progression into the next rounds.
The series will take an extended holiday break and resume on January 9-10 at one of the premier venues on the tour, Canterbury Park in Shakopee, Minnesota
Trevor Leighton qualified well all weekend and raced to his best finish of the year on Friday night.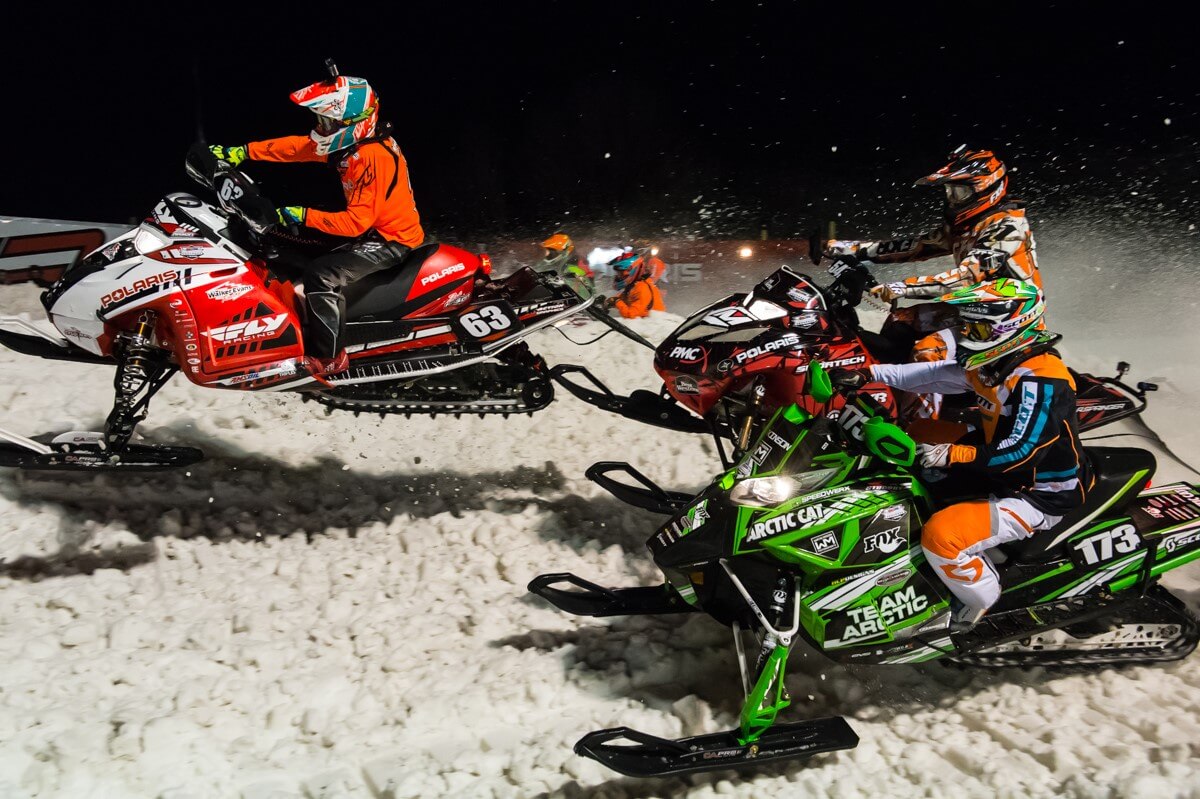 Zak Mason getting a big jump on the Pro Lite final.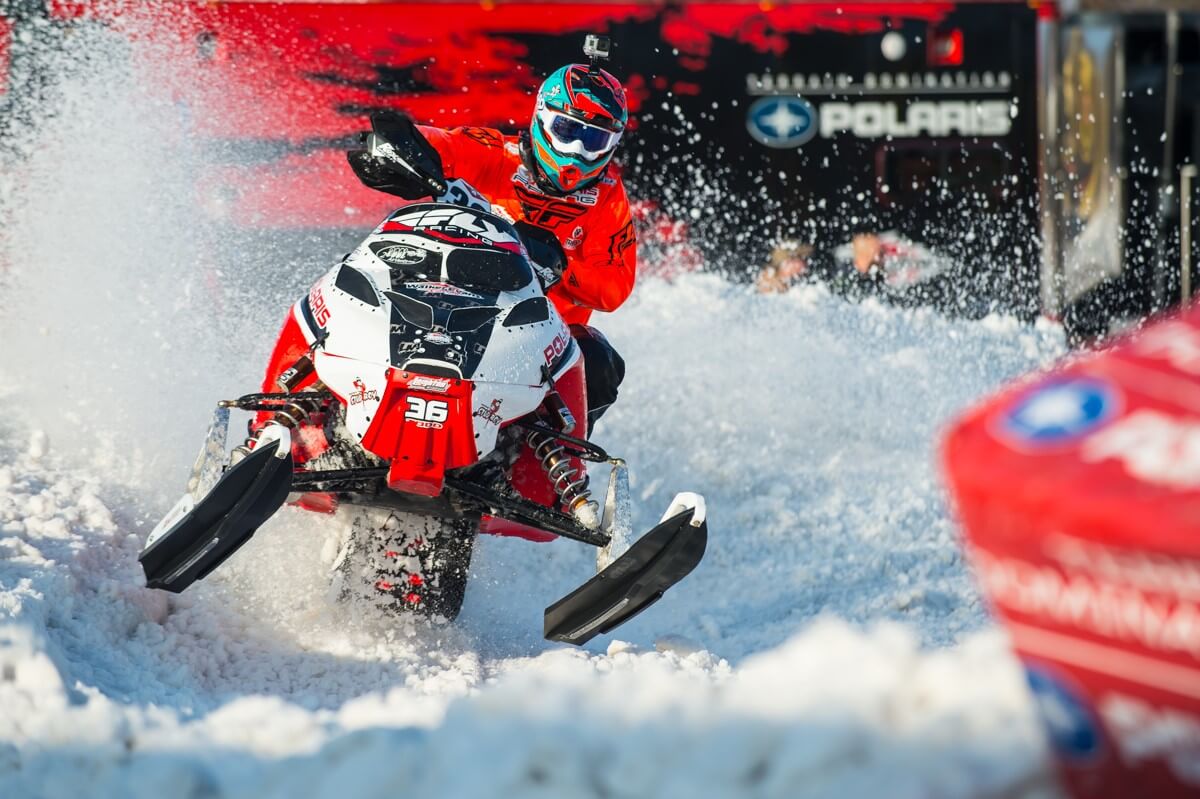 Corin Todd showed has been plagued by bad luck to start the season but has definitely made an impression on the Pro Open class.