For Immediate Release
Princeton, Minn. January 26, 2015 – Just weeks before the Winter X Games, team owner Trace Leighton made the decision to help fellow Idaho rider and multi-time medalist Heath Frisby with his efforts in Speed & Style and Long Jump. The result was a gold medal in Long Jump that gave the team their first X Games podium.
Frisby's practice efforts went so well that his teammate Joe Parsons, who also made a recent switch to Polaris snowmobiles, immediately turned to the tuning prowess of our ace mechanics Robbie Malinoski and Josh Swieton, who helped him race to a Silver medal in Speed & Style.
It was not until Saturday that we learned Trevor Leighton's status as an alternate for Snocross would be upgraded to participant. This was great news as Trev has been eager to join teammate Corin Todd on a Pro Open sled to see where he stacks up again the best riders in the world. Trevor would just miss the cut in the 10 lap single elimination qualifier but gained valuable track time and experience as he prepares to move to the premier class in the near future.
Corin Todd made it through his qualifying run with a fourth place finish. In the main event, Corin battled hard early on but was unable to move through the field on a treacherous course that offered few passing lanes.
It was a great experience all the way around and we are eager and excited to get back to the AMSOIL Championship Snocross tour this weekend in Deadwood, South Dakota, where Trevor will try to hang on to the red plate as the Pro Lite points leader and Corin will shoot for his first Pro Open podium.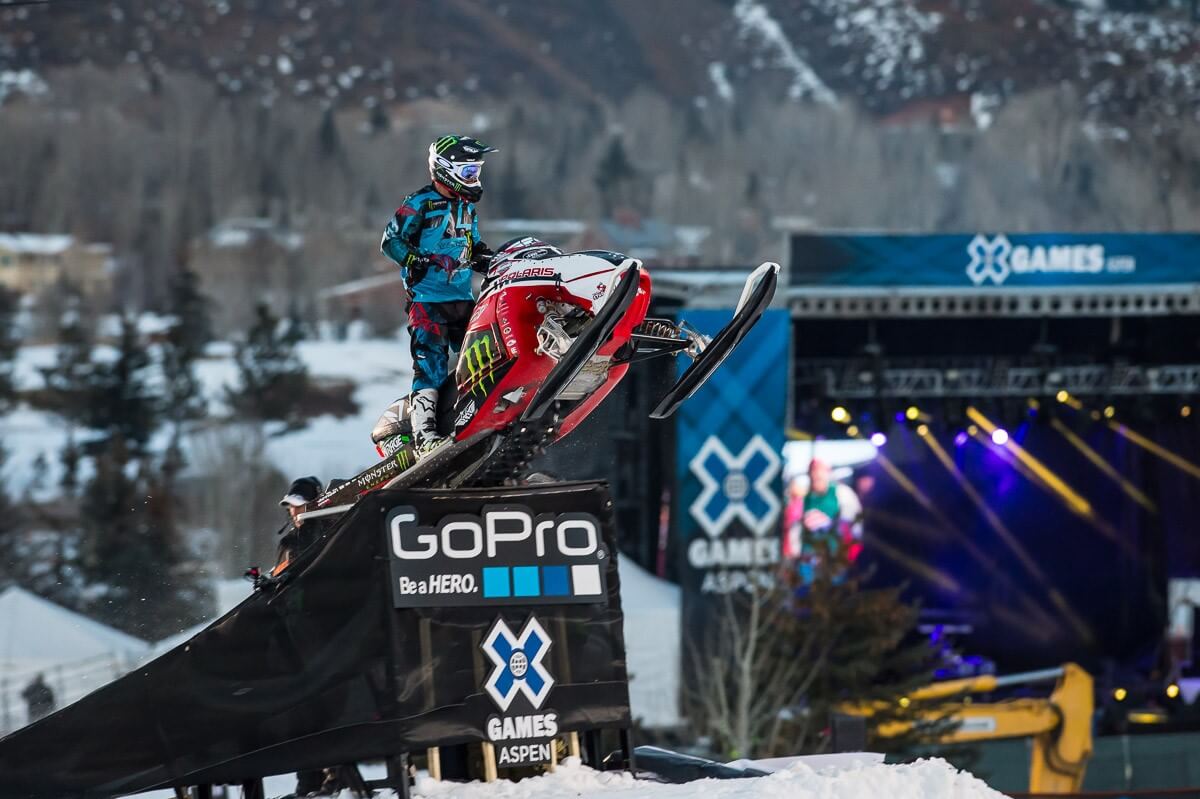 Freeride superstar Heath Frisby launches a team sled off the Long Jump ramp at Winter X, where he won the Gold medal.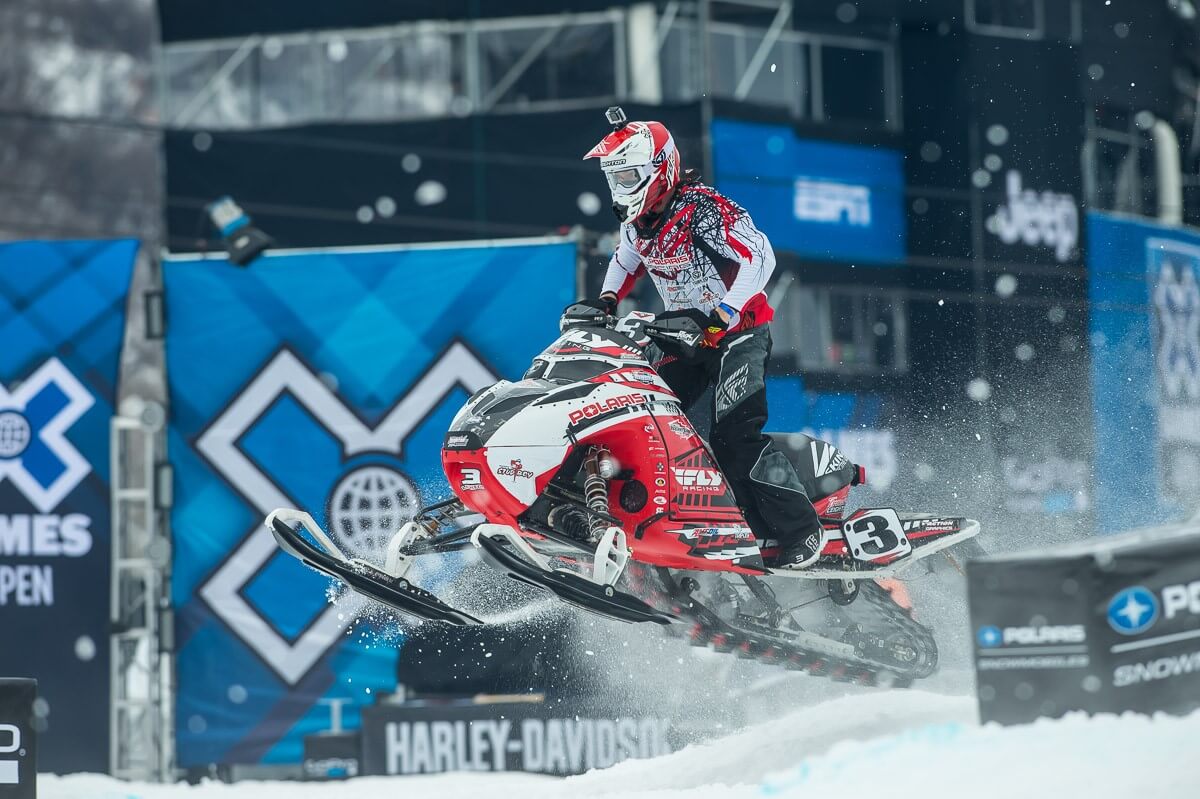 Trevor Leighton turning his first official laps on a Pro Open sled on the sport's biggest stage.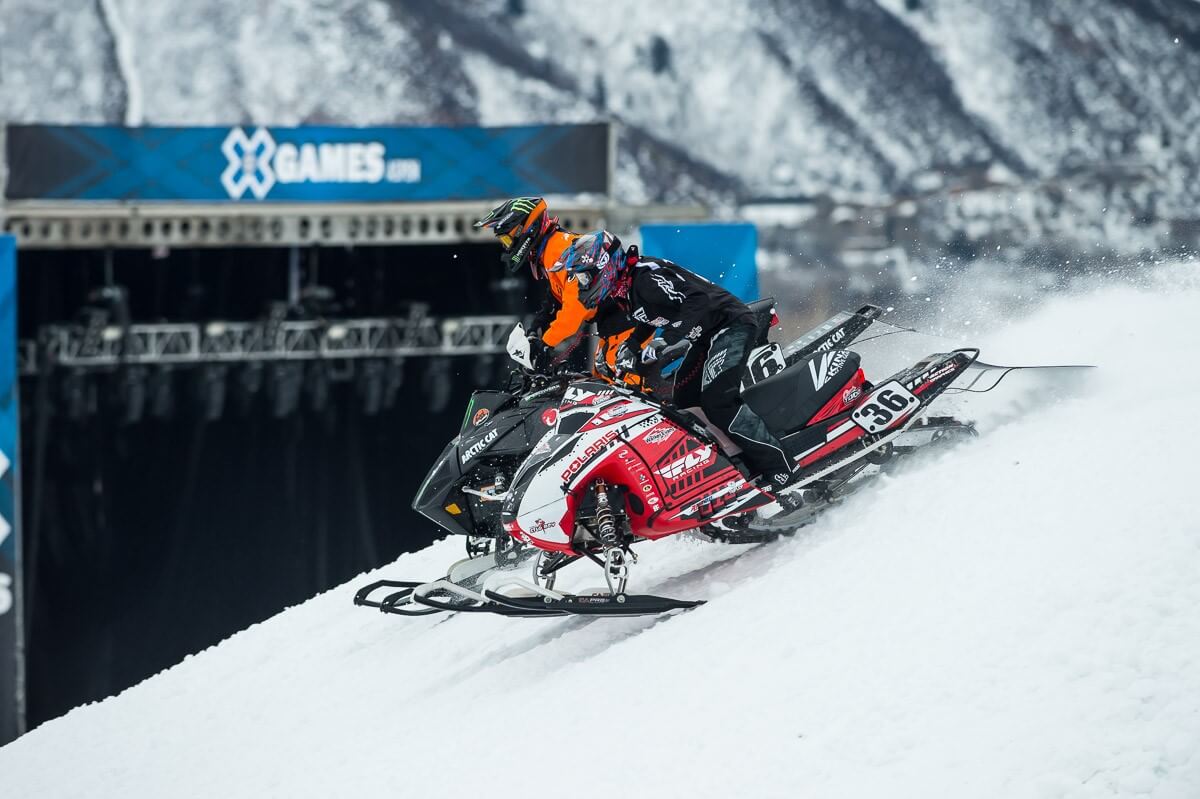 Corin Todd transferred from his qualifying race to compete in the Snocross main event where he finished ninth.
# # #
Team Sponsors: Polaris Racing, Fly Racing, Walker Evans Racing, AMSOIL Synthetic Lubricants, Triple 9 Optics, Stud Boy Traction Products, Team industries, Renton Coil Springs, C&A Pro Skis, Camoplast, Central Boiler, Altoz, Action Graphics, SnoX365.com, Rox Speed FX, 2 Cool Air Vents, Bad Endorsement, One On One BIke Studio