A few weeks ago, professional snocross and freestyle snowmobile champ Levi LaVallee ripped through the streets of Saint Paul, MN – making the city his ultimate freestyle playground. The Minnesota native and 10 time X-Games medalist hucked his snowmobile all over the capital city – from backflipping the overlook near the Capital Building to hitting high-speed distance jumps in the backstreets of Saint Paul.  Check out the video below, and more images can be found on the Red Bull Content Pool here.
Levi is currently available for interviews.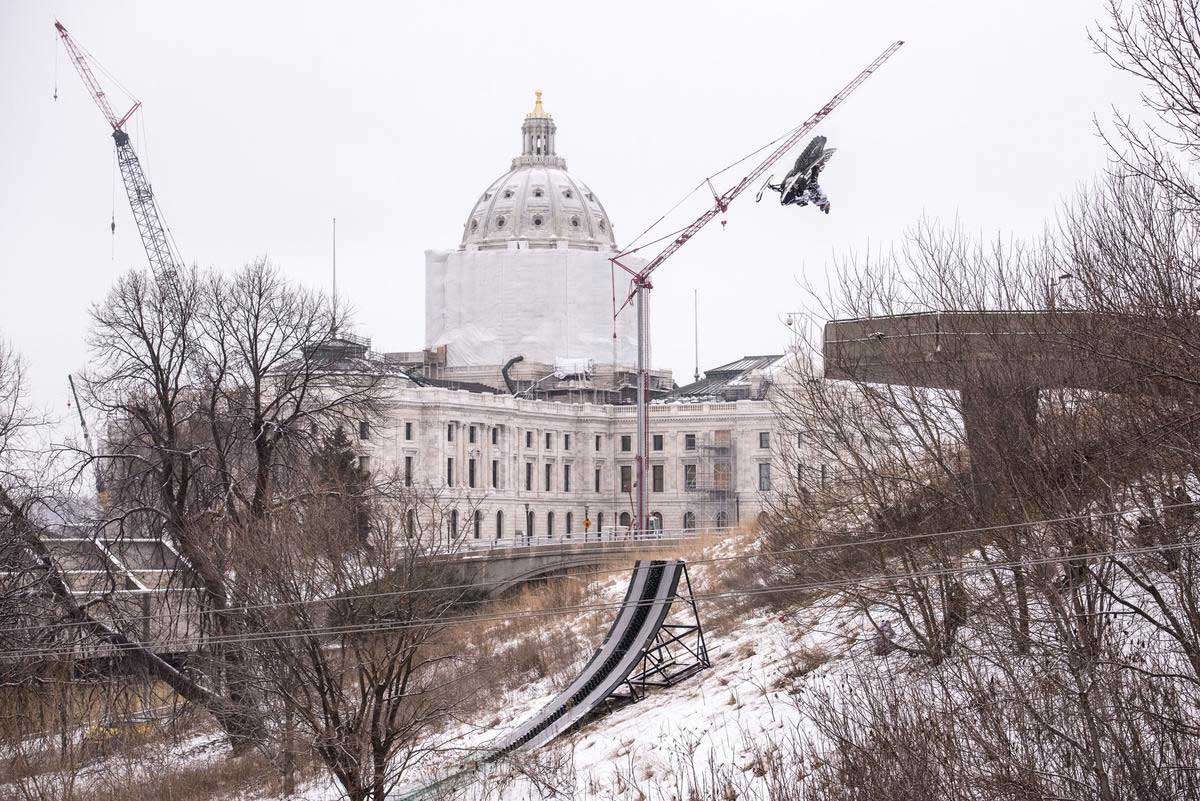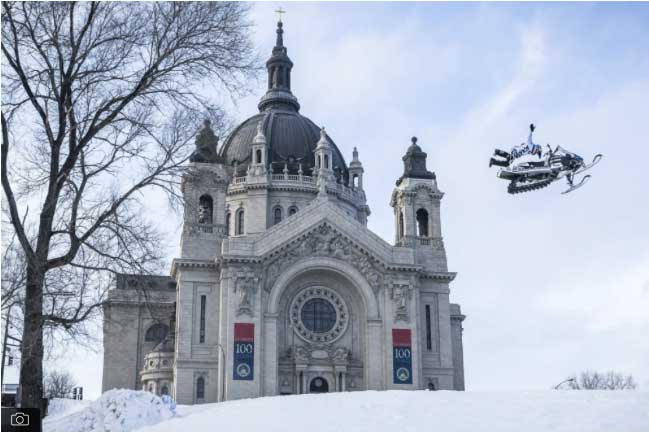 About Levi LaVallee
Levi LaVallee first tasted podium success in 2004 when he won the HillCross snowmobile event at the Winter X Games in Aspen. The Minneapolis resident later made the switch to Freestyle competition, nailing this event and cementing his place as a legend on the snow.  Standing on top of the podium at the 2008 Winter X Games again in Aspen was a symbol of personal excellence and professional evolution for Levi, who had lost a year due to a blowout knee injury on the pro tour. He took gold in both the Speed & Style and Freestyle events and was later named Best Male Athlete of the entire competition.
Levi became the first person to attempt a double backflip on a snowmobile at the Winter X Games 2009. After soaring more than 50 feet in the air, he went long on the landing and was thrown from his sled upon impact. The attempt was so tantalisingly close that many people considered it a success.  He's notched up a ton of X Games medals so far (many of them gold) and, in 2011, took the torch from Travis Pastrana, Robbie Maddison and Rhys Millen for one of his greatest feats – Red Bull New Year No Limits. The man with balls-to-the-wall fearlessness jumped across the San Diego Bay, setting a new world record of 412ft.