March 15, 2016 – Monster Energy / Arctic Cat / Ram Truck's Tucker Hibbert will take his 200th Pro National Snocross career start and race for his 10th National Championship title this weekend at the final stop of the 2015/2016 ISOC National Snocross tour. With a 97-point lead and 147 points on the line at Grand Geneva Resort in Lake Geneva, Wisc., Hibbert has the opportunity to clinch the title Friday night.
So far this season, the defending Pro Open Champion has won 11 of the 14 final events and hasn't placed outside the top-five. The past two years at the Grand Finale, Hibbert has had enough points to secure the title on the first of three days of racing.
If all goes well Friday, Hibbert will line-up for his 200th pro national final event career start Saturday night. He took his first pro national start November 2000 in Duluth, Minn. and placed second. His 100th career start coincided with his 50th career win in Milwaukee, Wisc. December 2009. Now, in his 16th professional season, he holds 119 wins, 153 top-three and 182 top-10 finishes.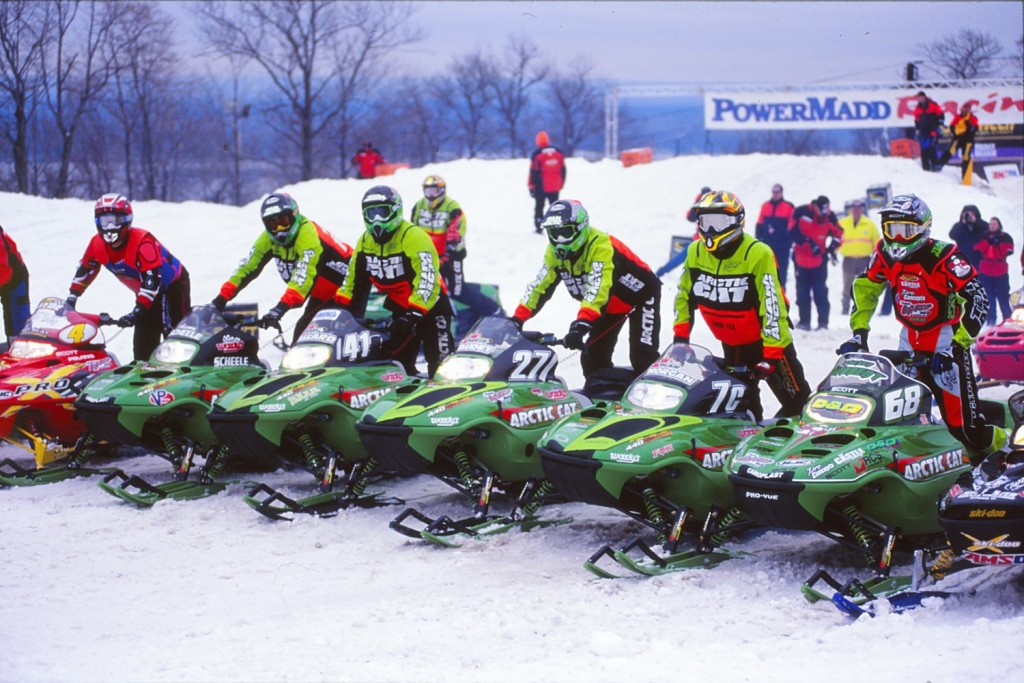 Pro racing action on Grand Geneva's ski hill takes place Friday, Saturday and Sunday.  Tickets are available online and at the gate. Friday and Saturday's races will be streamed online at snocross.com/livestream with Sunday's race broadcast live on CBS Sports Network.
Tucker Hibbert – #68 Monster Energy / Arctic Cat / Ram Truck
On racing for his 10th championship: "The number one goal is to win the championship. However that happens, I'll be excited. If we (the team) can win it Friday night, it'll be a lot less pressure the rest of the weekend. We pulled that off the past two years and is what we'll be shooting for again this year."
On taking his 200th career start: "That's crazy to think about. I haven't been paying attention to how many starts I have or where I'm at. It makes me a feel a little old but it's really cool. It makes me realize what an awesome career I've had. Hopefully it'll all go well and be something we can celebrate Saturday night."
On racing at Lake Geneva: "Lake Geneva is one of my favorite events. It's one of the staple tracks of the series and a race I think everyone looks forward to. I like that it typically develops into a really good track for racing – big, wide and technical."  
Fast Facts
Hometown: Pelican Rapids, Minnesota
14-Time X Games Medalist
2012 and 2010 FIM Snowcross World Champion
Nine-Time National Snocross Champion
198 Pro National Final Starts
119 Pro National Wins
153 Top-Three Finishes
182 Top-10 Finishes
[National stats only include Pro National Snocross events (WSA, WPSA, ISOC) – X Games, FIM and other one-off events are not included]