September, 2016
Why Mattracks
Mattracks® – The name synonymous with…
Innovation, Quality, Perfection, Reliability
MATTRACKS 400 Series Tracks
The 400 series expands the Mattracks automotive lineup by doubling the load capacity of the 200 series, which was the largest truck system prior to the 400 series release.  The 400s are ideal for use on commercial vehicles weighing up to 40,000 lbs that require off-road mobility.  Designed for heavy loads and smooth rides, the 400M1A1 track conversion system features a 20" wide front track and 30" wide rear track.   The 400 series is a hub mounted design in order to facilitate a fast conversion from tires to tracks with little to no vehicle modification.  This model also features Mattracks exclusive, patented rubber torsion anti-torque system, steering assist, and rocker suspension.
Mattracks 400 series track conversion system adds versatility to commercial and industrial specialty vehicles such as drilling rigs, aerial devices, vacuum trucks (pictured above), and other service/maintenance vehicles.  Markets include, but not limited to, oil and gas, utility, agriculture, construction, mining, exploration, tourism, and search and rescue.
For more information on the 400's or any other of our 100+ models check out Mattracks.com or call 218-683-9800.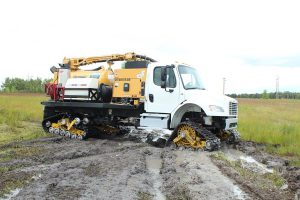 Visit our Website for more information on your model!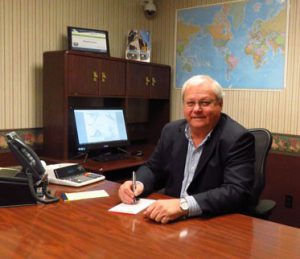 A Message from the desk of the CEO….
Let's talk movies.  Mattracks has been featured in many major Motion Pictures over our 23 years in business and I am proud to announce that we will be in the new Fast 8 coming out next spring, the 8th installment in the vastly popular Fast and Furious franchise.  Our first Major Motion Picture was Terminator 3 The Rise of the Machines in 2003. For this film we were approached by Stan Winston Studios to build five of the T1 Robots. This was a huge accomplishment for us and lead to many new opportunities within this and other industries.  Later that year we were featured in a French movie Taxi 3, which was shown worldwide. In 2010, Mattracks was featured in the blockbuster Inception starring Leonardo Decaprio.  In 2015, Mattracks was used in the James Bond movie Spectre for behind the scenes filming.  And now next spring Dwayne Johnson, aka the Rock, will be sporting Mattracks 150M1A2-SA's on his ride in Fast 8.  You won't want to miss this one. But our involvement in the movie industry is much more than just having our products in front of the camera. Behind the scenes our tracks system are being used by nearly all the major studios for transporting crew and for getting that difficult shot when tires won't cut it. It's been an exciting part of our business here at Mattracks; and while we can't always accept all the invitations to visit the sets and attend the premiers, it is an honor to just be part of some memorable movies. Next time we'll visit about television.
Mattracks In the News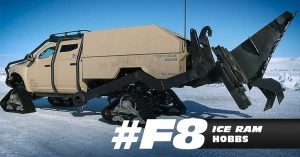 Check out Mattracks in Fast & Furious Movie #F8 coming to a theater near you in 2017.
Historical Firsts..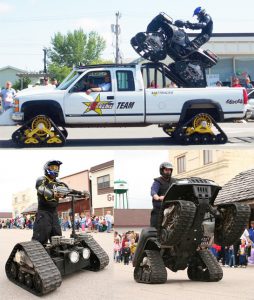 In 2004 Mattracks developed Mattways for parades and the Mattracks Extreme Team performed in parades in 2016 with daring stunts and dangerous tricks.
Mattracks History
In 2009 Mattracks' success was recognized by the U.S. Chamber of Commerce. with the prestigious "Faces of Trade" award.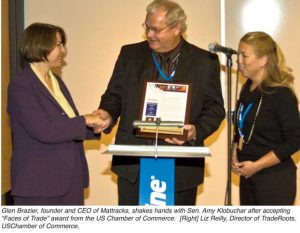 Mattracks at Shows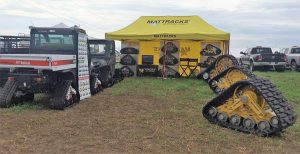 Farm Progress Show – Boone, Iowa