Nov. 10, 2016
AMSOIL Championship Snocross announced a partnership with Theisen's Home Farm Auto, a premier retailer of quality goods in the Midwest.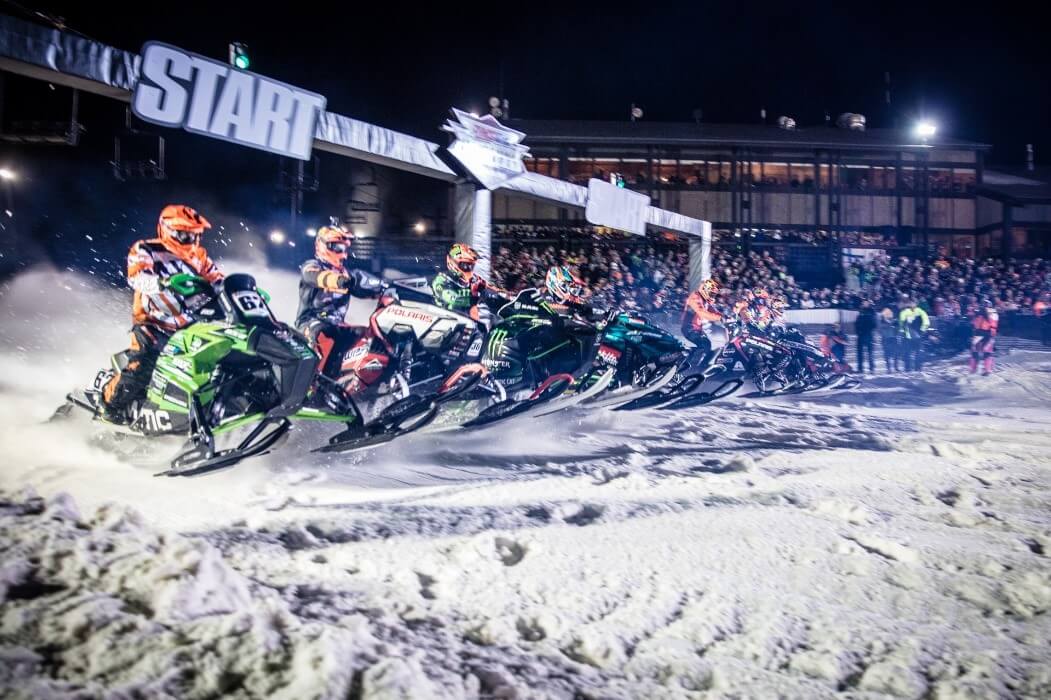 Theisen's will be the title sponsor of Round 7 of AMSOIL Championship Snocross, The Theisen's Snocross National, at Sundown Mountain Resort in Dubuque Iowa, March 3-4, 2017.
Tony Theisen, Board Co-Chair at Theisen's stated, "We are very proud and excited to be the title sponsor for the Theisen's Snocross National in Dubuque, Iowa. The Tri-States area and Dubuque is what we call home and where our company started back in 1927.  Our family have been snowmobile enthusiasts for decades and having the chance to partner with ISOC and Sundown Mountain to bring the best Snocross racers in the world to our community is a dream come true for us. We look forward to sharing this premier event with thousands of fans from all over the Midwest!"
Theisen's Home Farm Auto sells and offers services that many snowmobiler riders, racers and fans value. ISOC Marketing Director Miranda Hopp says Theisen's and Snocross are a perfect match. "Any item that a snowmobiler could want, can be found at a Theisen's. The collaboration between ISOC and Theisen's is a wonderful match. We have found the products and quality services at Theisen's to be top shelf, they have a well thought out and planned retail strategy, that aligns with our racers and fans." As part of the partnership, discounted tickets for the Snocross event will be available at select Theisen's Stores, $20 for one day; $25 for both days. Look for tickets sales to begin in early December.
Sundown Mountain Resort, a one of kind ski resort will provide a unique challenge for the world's greatest snocross racers for this inaugural Dubuque event.
Race director Carl Schubitzke says fans should prepare for some compelling racing in an outstanding venue.  "This ski resort is a hidden gem, not only will it offer a demanding track for the racer's, but the spectators will have an up close view of the track, it's going to be one of the best sites we've ever staged a race at."
AMSOIL Championship Snocross features the world's greatest snocross racers along with amateurs who race for fun. It's a family friendly event with plenty of between race activities including a Kids Fun Zone with free 120 test rides on a smaller, controlled course.
The first race of the season, The AMSOIL Snocross National is set for November 25-27 at Spirit Mountain in Duluth. For the entire schedule, log on to snocross.com.
About Theisen's
Theisen's Home Farm Auto serves our customers by offering top quality brands at an excellent value, focusing keenly on exceptional customer service. Theisen's stores sell hunting and fishing equipment, houseware, automotive goods, apparel, household hardware, lawn and garden supplies, paint, pet supplies, sporting goods, farm supplies, livestock feed and tools. Theisen's currently operates stores in 23 locations across Iowa including: Ames, Anamosa, Cedar Rapids N.E., Cedar Rapids S.W., Charles City, Coralville, Davenport, Dewitt, Dubuque, Dyersville, Grinnell, Indianola, Iowa Falls, Maquoketa, Marshalltown, Monticello, New Hampton, Newton, Pella, Tipton and Vinton. We have two stores in Wisconsin, located in Sparta and Black River Falls.