BRP's Ski-Doo X-Team riders claimed five medals led by Joe Parsons taking his second straight Gold Medal in Snowmobile Freestyle at ESPN's Winter X-games in Aspen, Colorado.
Parsons made committed runs at the freestyle jumps, never hesitating in executing the tricks he had planned. His style and clean landings racked up points and on the last jump he threw in a new spin move to seal the gold. The victory makes him the only athlete to win back-toback Freestyle Gold at this event. Parsons wasn't done; he also picked up a bronze medal in the Best Trick competition – congrats to Joe on a superb weekend in what is freestyle's biggest event.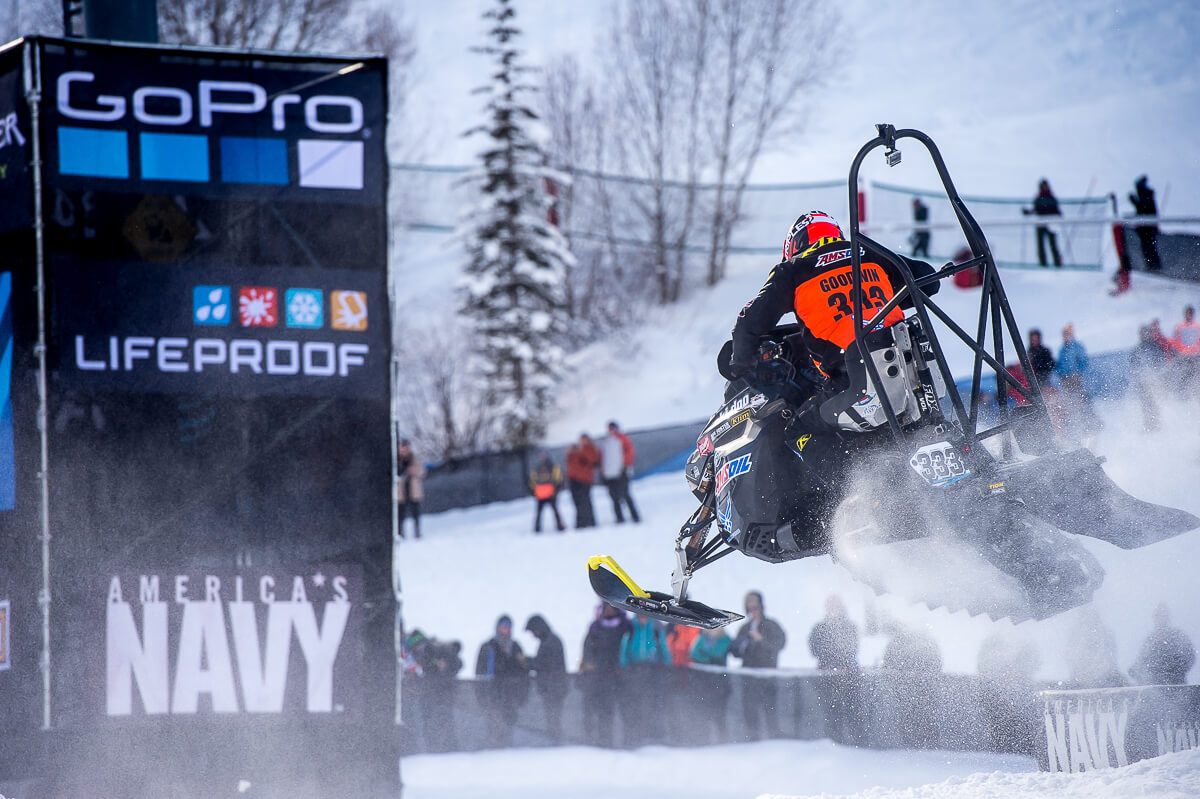 In the Snocross Adaptive race Garrett Goodwin got off to a mid pack start but put his head down and charged through the first lap into third place. His pace was fast and using an outside line that took more distance, but kept up his speed up, he made the pass for second mid race and brought home the Silver Medal.
The snocross event always attracts a big crowd when the mod sleds fire up their 160 Horse Power engines and this year was no exception. The X-games course was extremely tight – and short – with 20-second lap times, so the start was important. Adam Renheim and Lincoln Lemieux both got off the line fast and made the first turn moves needed to get within the top three spots with Renheim actually leading briefly. But a couple small bobbles by Renheim on that first lap moved him back to second where he would finish. Lemieux held his third place start throughout race as the X-teamers took home Silver and Bronze Medals.