Longville, MN (January 8, 2018) – The New Year brought Team LaVallee to one of
their favorite stops on the ISOC Snocross National Tour with Rounds 5 and 6 held at Canterbury Park, in Shakopee, MN. Cold temps and an ample amount of snow brought one of the biggest and most technical tracks we've seen at Canterbury Park, honing the name "The Daytona of Snocross Racing". The sold-out crowd was in for some of the best racing we've seen so far this season.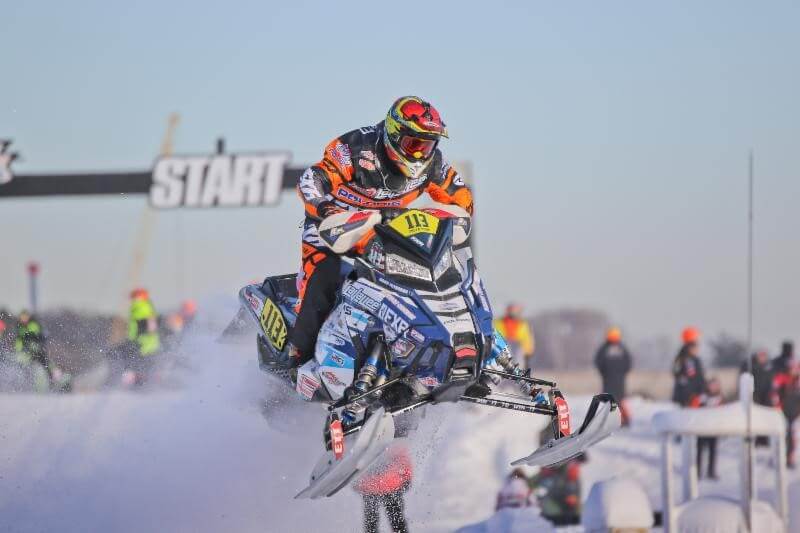 Round 5 kicked off the 2-day National, where Pallin (Pro) and Team LaVallee's Grassroots rider, Adam Peterson (Sport) shined bright under the lights on Friday night. Peterson rode incredibly strong with taking a 2nd and 1st in his qualifying rounds and earning an exciting 3rd place finish in his respective Sport Round 5 Final. Pro Lite Riders, Zak Mason and Evan Daudt both made it into their final Friday night and with a tough start Mason finished out 8th and Daudt finished out 13th in Round 5. Kyle Pallin (Pro) had great holeshots, smooth lines, and aggressive racing which allowed him a great spot on the Pro Round 5 Final starting gate. Off of the start, Pallin started the race mid-pack and worked his way up from 8th place to an impressive 4th place finish Friday night.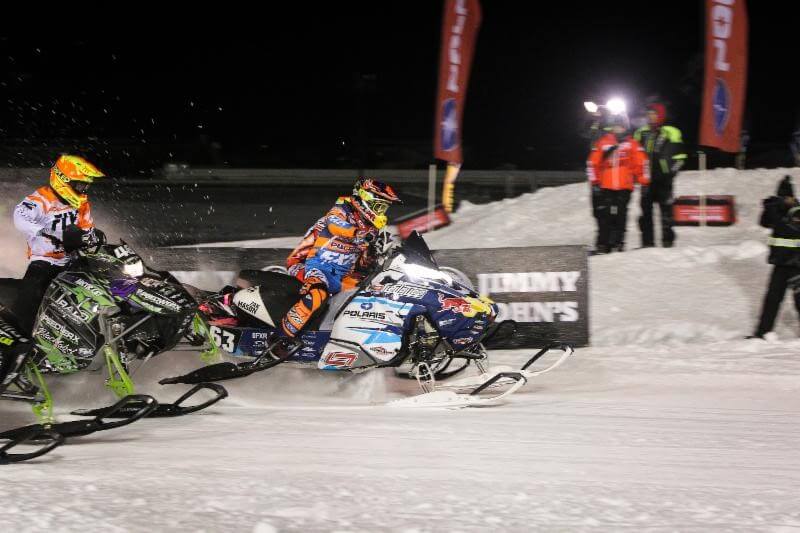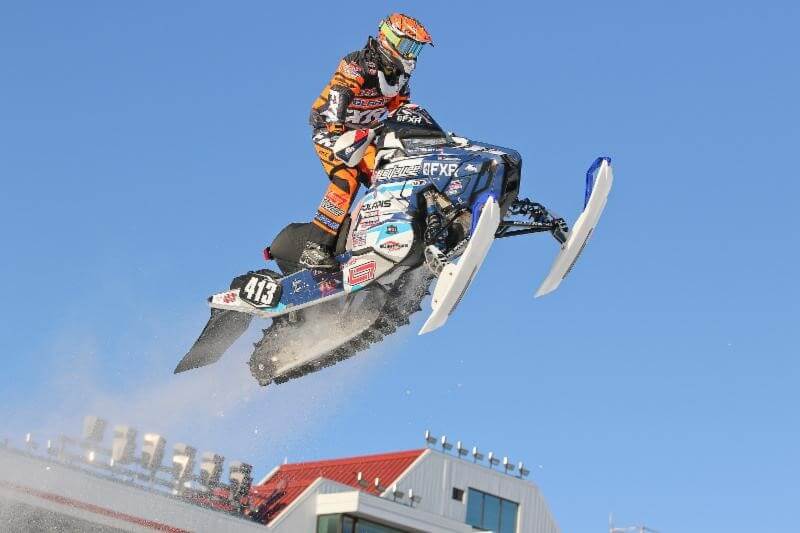 Round 6 / Saturday was a day that tested Team LaVallee's strength and grit. With challenges (tough starts, pile-ups, and crashes) Peterson, Daudt, and Mason all ended the 2-day national healthy and ready for redemption in Deadwood. Kyle Pallin (Pro) was looking for another chance at a podium finish after his 4th place the day before. Pallin's qualifying allowed him another great gate-pick for the Round 6 Final. Off of the start of the line, Pallin had a great start and pulled out towards the front of the pack, with 20 laps of unpredictable racing, Pallin rode hard and secured his first podium of the season with an outstanding second place finish to round out the weekend in Shakopee. Congratulations Kyle!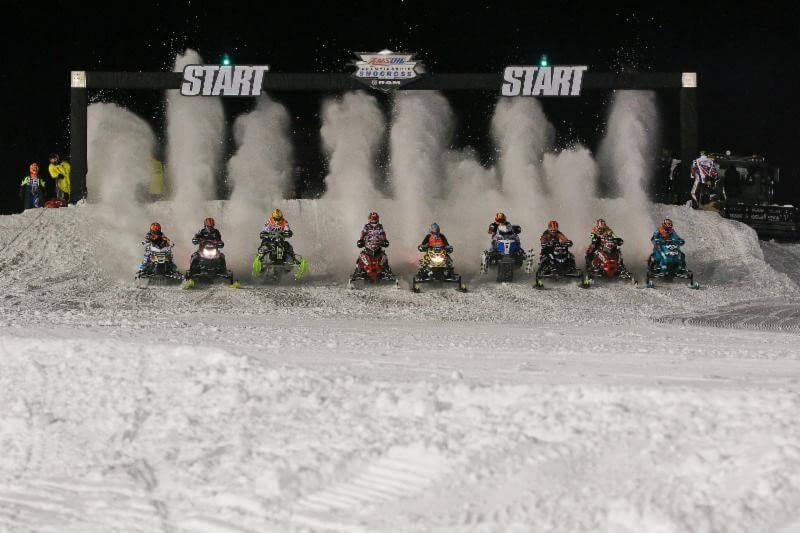 RACE RESULTS – Round 5 & 6
PALLIN – PRO – Rd 1: 2nd Rd 2: 6th LCQ: — Final: 4th | Rd 1: 5th Rd 2: 2nd LCQ: — Final: 2nd
MASON – PRO LITE – Rd1: 4th Rd 2: 4th LCQ: — Final: 8th | Rd 1: 6th Rd 2: 3rd LCQ: 2nd Final: 10th
GRASSROOTS RACE RESULTS – Round 5 & 6
DAUDT – Pro Lite – Rd 1: 5th Rd 2: 2nd LCQ: 2nd Final: 13th | Rd 1: 7th Rd 2: 9th LCQ: 8th Final: —
PETERSON – Sport – Rd 1: 2nd Rd 2: 1st LCQ: — Final: 3rd | Rd 2: 4th Rd 2: 1st LCQ: — Final: 12th
COMING UP
Deadwood National / Days of '76 Sports Complex / Deadwood, SD – January 19 – 20, 2018
Winter X Games 2018 / Aspen, CO / Jan 25 – 28, 2018
TV SCHEDULE
Shakopee National Round 5 CBS Sports Network / 01.13.18 / 11:00AM (Check Local Listings)
Shakopee National Round 6 CBS Sports Network / 01.20.18 / 10:00AM (Check Local Listings)