Longville, MN (January 22, 2018) – It was time to head to the wild, wild west to Historic Deadwood, South Dakota for Rounds 7 and 8 of the ISOC Snocross Series. The races were held at the Days of '76 Rodeo Grounds in the heart of downtown Deadwood. With a record breaking attendance over the 2-Day National, fans from all over the area were in for some exciting racing. The warmer than average weather was great for fans, but tough on the track. The Deadwood National honed the name of the Bristol version of snocross racing, with the combination of a very tight track and snow conditions track-side were wet, dense, and rough which was an added challenge for the riders and for their sleds.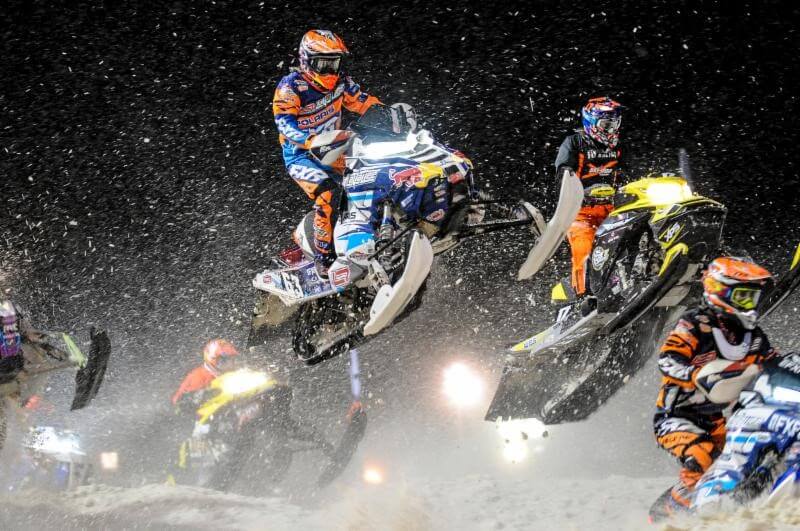 After success at the Shakopee National, Team LaVallee was hoping to carry on that momentum into Deadwood. In Pro Lite, Zak Mason had an overall good weekend of racing, with great qualifying rounds Friday and Saturday, Mason was able to skip both of the Pro Lite LCQ's (last chance qualifiers) and go directly to the front row of his respective finals. In the Round 7, Friday night final, Mason came off of the line mid-pack and finished in the 10th place spot. For Saturday's Pro Lite Round 8 Final, Mason found him self towards the back of the pack but worked his was up to a notable 7th place finish rounding out the weekend in Deadwood.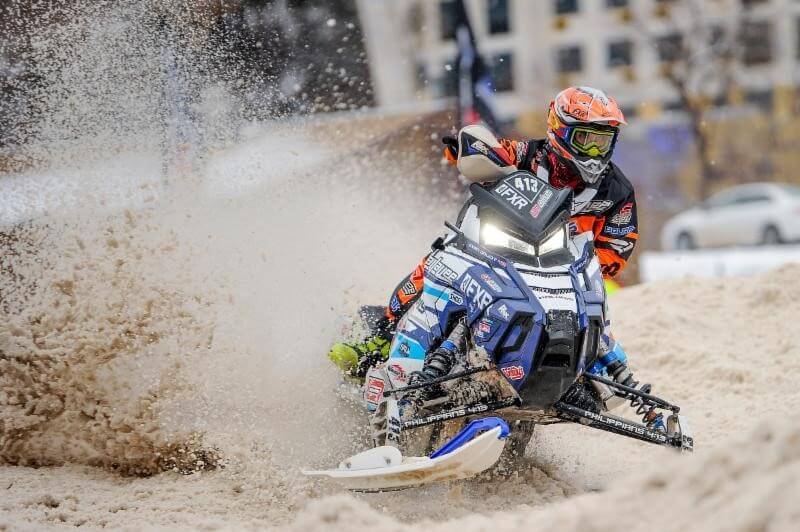 In the Pro Class, Kyle Pallin had a strong day of racing, with a 4th and 2nd place in his qualifying rounds Friday night, Pallin was sitting in a good position for the inverted start in the Round 7 Pro Final. Off of the start of the Pro Final, Pallin ripped out of the gates and was sitting towards the front of the pack. Pallin rode hard, found smooth lines and finished the 24-Lap final in the awesome 3rd place spot. Saturday, Round 8, Pallin was eager for another podium finish. With a 3rd and 2nd place in his qualifying rounds, Pallin was looking great for the Round 8 Final. With the snow starting to fly, visibility being challenged, and the rough track conditions the Round 8 Final was sure to be an exciting one. Pallin came off of the line sitting mid-pack, and while working his way up from the 6th to 5th place spot, Pallin was charging hard and his faster speeds caused him to go off-track, falling back a few positions and finished out the 2-Day National in the 8th place position.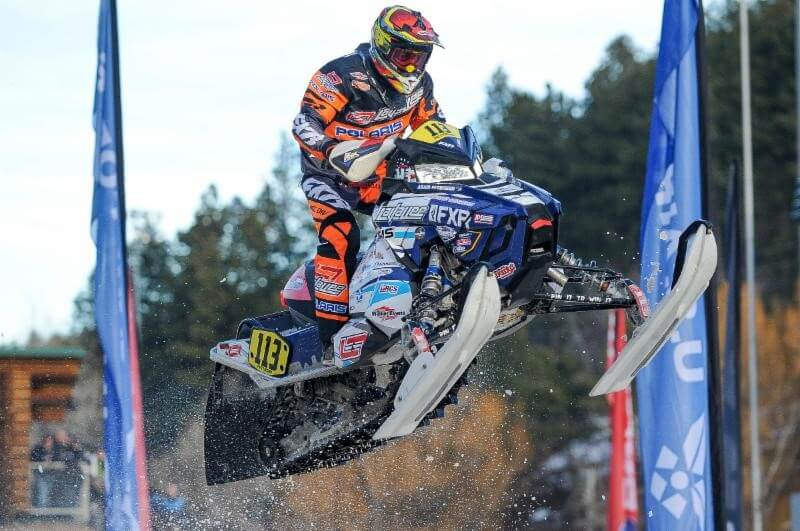 For Team LaVallee's Grassroots riders, Adam Peterson (Sport) had a good weekend of racing, with excellent qualifying rounds, Peterson finished out the weekend with a 5th and 12th place. Evan Daudt (Pro Lite) was riding great over the weekend. Daudt finished an awesome 6th place on Friday, won a qualifying round on Saturday and finished out the weekend with an 11th place finish Saturday night.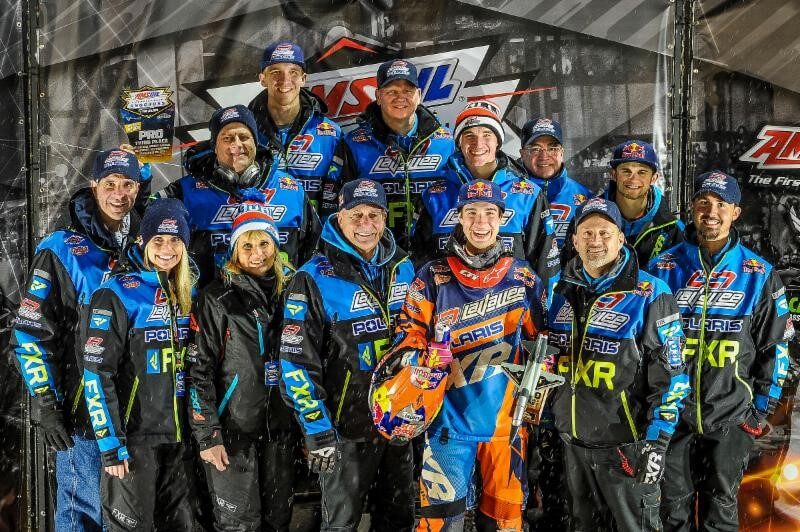 RACE RESULTS – Round 7 & 8
PALLIN
PRO – Rd 1: 4th Rd 2: 2nd LCQ: — Final: 3rd | Rd 1: 3rd Rd 2: 2nd LCQ: — Final: 8th
MASON
PRO LITE – Rd1: 4th Rd 2: 4th LCQ: — Final: 10th | Rd 1: 3rd Rd 2: 4th LCQ: — Final: 7th
GRASSROOTS RACE RESULTS – Round 7 & 8
DAUDT
Pro Lite – Rd 1: 4th Rd 2: 2nd LCQ: — Final: 6th | Rd 1: 1st Rd 2: 5th LCQ: — Final: 11th
PETERSON
Sport – Rd 1: 1st Rd 2: 3rd LCQ: — Final: 5th | Rd 2: 3rd Rd 2: 2nd LCQ: — Final: 12th
COMING UP
Winter X Games / Butter Milk Mountain / Aspen, CO – January 25 – 28, 2018
Salamanca National / Seneca Allegany Resort & Casino / Salamanca, NY – February 16 – 17, 2018
TV SCHEDULE
Deadwood National Round 7 CBS Sports Network / 01.28.18 / 11:00AM (Check Local Listings)
Deadwood National Round 8 CBS Sports Network / 02.04.18 / 11:00AM (Check Local Listings)