SALAMANCA, N.Y. (Feb. 19, 2018) – Veteran snowmobile racers Leo Patenaude and Alissah Ashline earned final round wins in their respective classes on Saturday, as East Coast Snocross (ECS) completed Round 7 on the 2018 schedule at the beautiful Seneca Allegany Resort & Casino.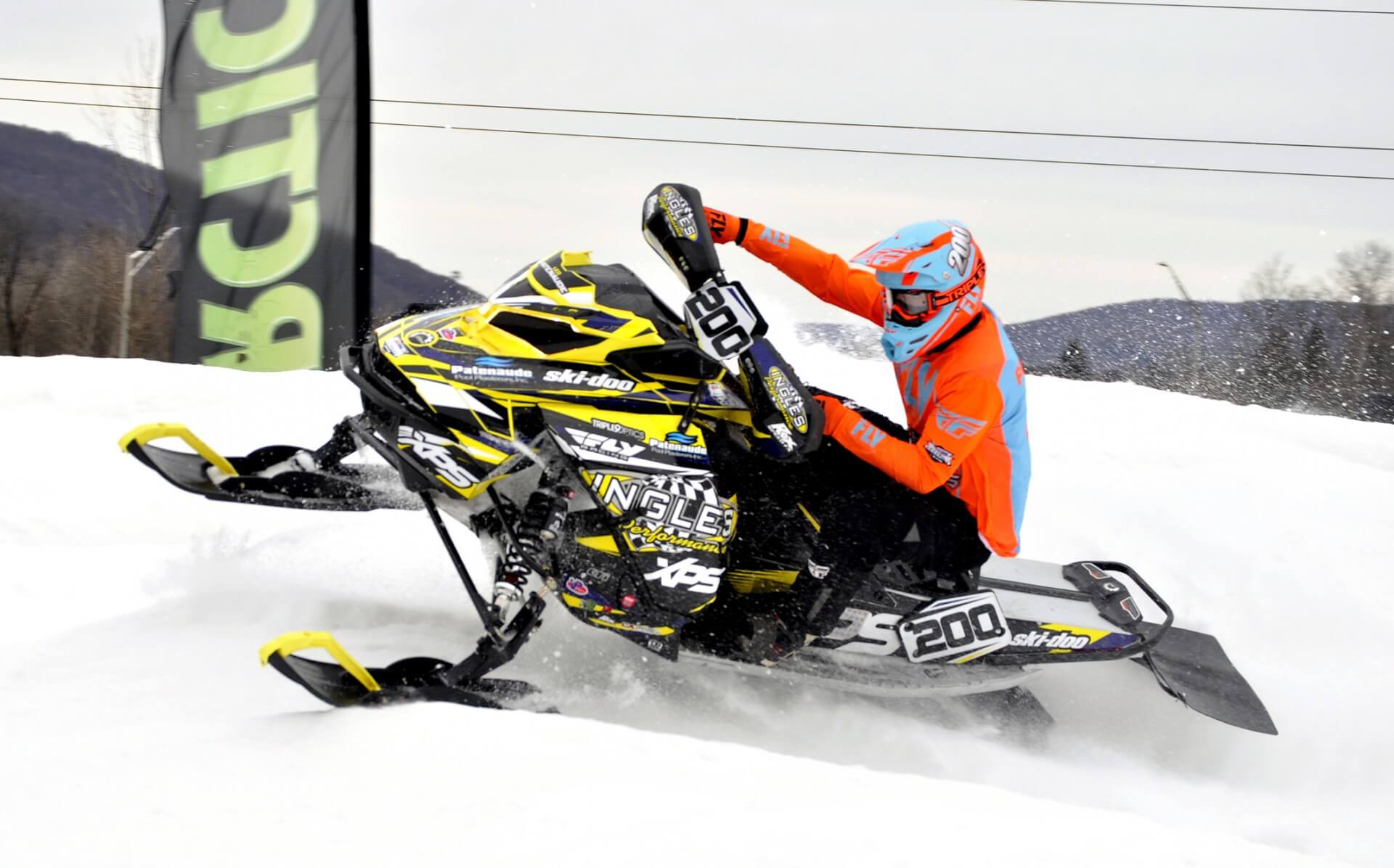 The races were run alongside the ISOC national tour, making their annual trip to western New York for the U.S. Air Force Snocross Nationals. Reigning Pro champion Kody Kamm and rising star Daniel Benham (Pro Lite) swept their respective finals over the weekend with world class consistency.
Patenaude (Ingles Performance/Ski-doo) took another step closer to the 2018 title with a victory in the 12-lap Pro final. The native of Hartland, Vt, held off chief points rival Mike Pilotte (Team Southside/Polaris) to secure his fifth win of the season, with a margin of victory of over three seconds.
"Winning is what we come here to do and why we train so hard," Patenaude said. "Every week is tougher and tougher. Mike (Pilotte) is getting faster every week, so I have to make sure I'm getting faster every week, as well. I've been having a blast battling with him this year, it's been a lot of fun."
Ryan Dupont (Team Southside/Polaris) tried his hand at Pro racing on Saturday and made it pay off with an impressive third-place finish.
Ashline (Ingles Performance/Ski-doo) notched her fifth Pro Women victory of 2018 in a tough eight-lap battle. New York native Ashley Baird (Team Southside/Polaris) made the long haul west pay off with a runner-up finish, while skilled veteran Janell Smith filled out the podium in third.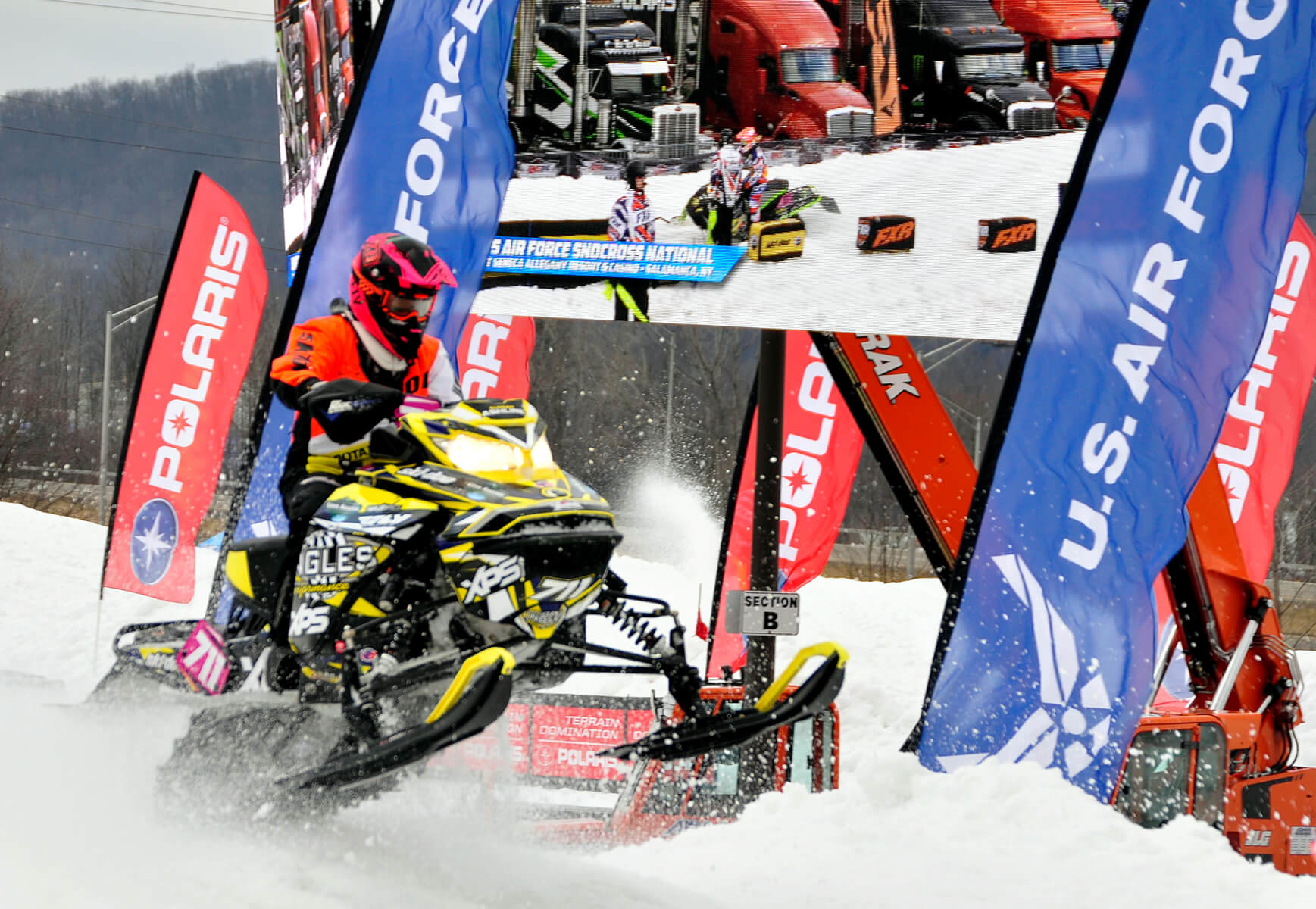 "I ran in second for most of that race," Ashline said. "I was able to make the pass to take over the lead about halfway through. I started to pull away from the field, then almost crashed off one of the jumps. Thankfully, I was able to save it and finished the race up front. It felt great to earn another win."
In Pro Lite action, Minnesota native and ISOC invader Taylor Cole powered his way to victory in a 10-lap battle. The young athlete from Orono held almost a three second lead when he crossed the stripe in front of Dylan Roes (Kislowski Racing/D&D Arctic Cat). Roes carried the ECS colors with pride, while his weekly rival Brad Tatro (SBT Racing/Arctic Cat) earned a solid third-place finish.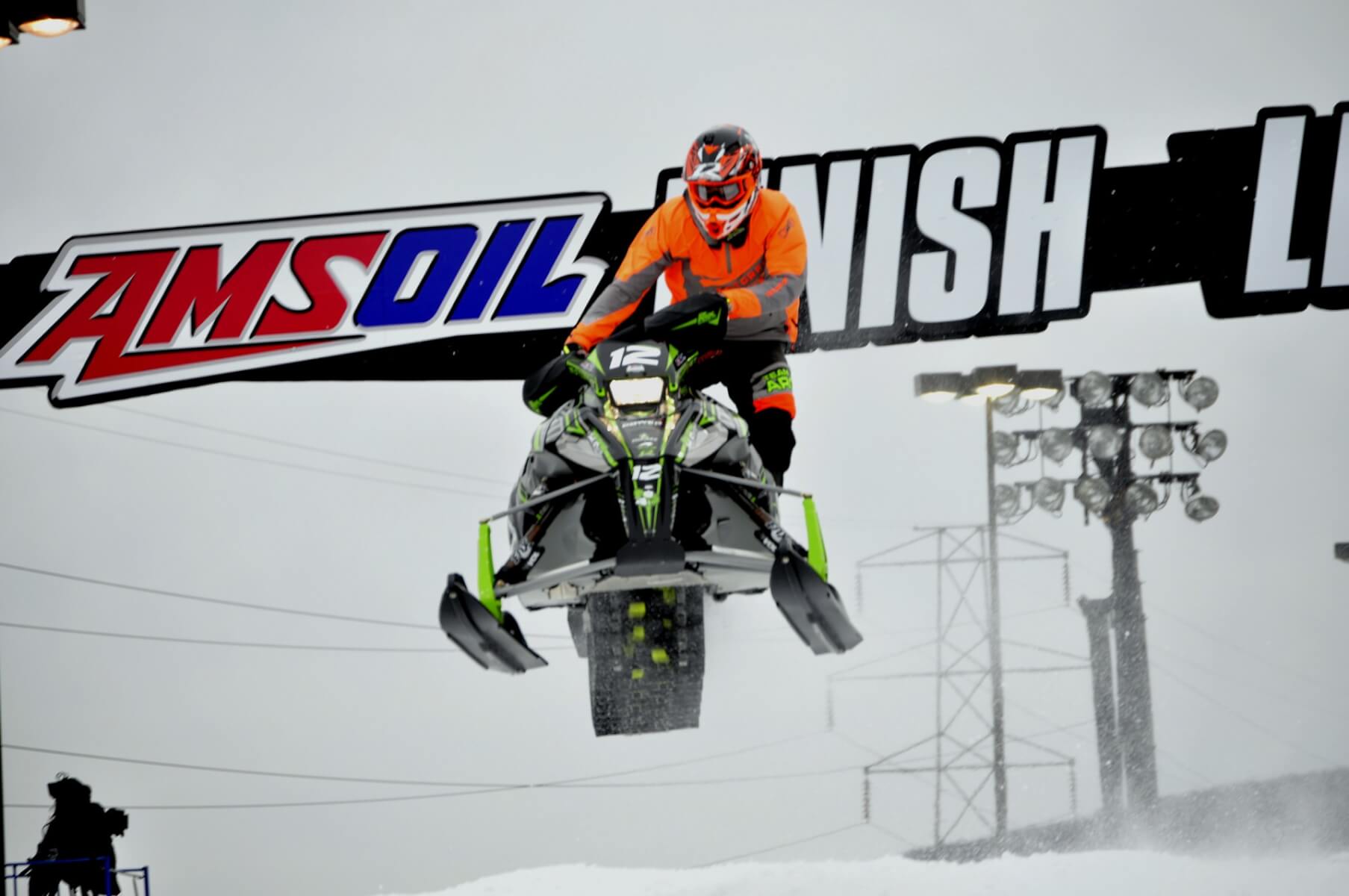 Adam Levi (SBT Racing/Ski-doo) was impressive once again in the Sport division. Levi edged runner-up Jake Belair by a scant 1.5 seconds at the line, proving just how badly he wanted the win. Nikos Soklaropoulos powered his way to third in a hotly-contested final.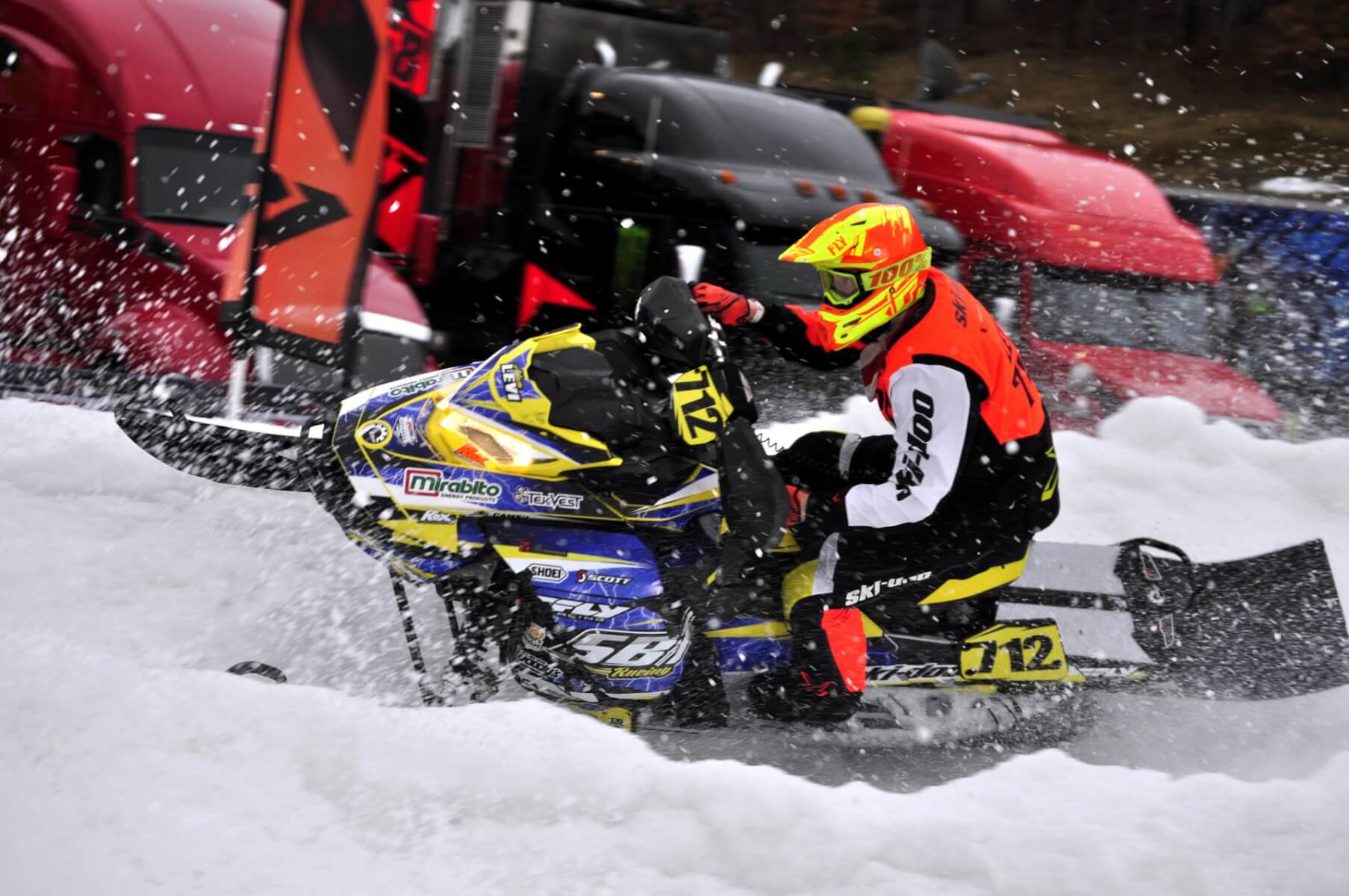 The up-and-comers in Sport never cease to amaze as they hone their skills on the way up to a chance at Pro Lite.
In Junior action in Salamanca, ISOC regular CJ Petosky prevailed in a competitive tilt for the Jr. 16-17 final. The native of Munising, MI, held off Adam Ashline (Ingles Performance/Ski-doo) for top honors, while Dillon Powles (SBT Racing/Ski-doo) crossed the stripe in third.
Powles bounced back for a victory in the Jr. 14-15 Final, outgunning Ashline and Owen Gagne (Kislowski Racing/Arctic Cat) to cap a successful weekend outing. Powles is just one of several young athletes in the Junior ranks to show big gains as the 2018 season unfolds.
Other final round winners on Saturday include Cameron Cole (Jr. 10-13 Stock); Brady Freeland (Jr. 8-10 Stock); and Drew Freeland (Jr. Sport 12-15). Congratulations to all of our Final round winners in Salamanca, we're proud of the way each of you raced in front of the National teams.
ECS officials would like to extend a sincere thank you to John Daniels and Carl Schubitzke of ISOC for allowing ECS teams to be a part of the U.S. Air Force Eastern Nationals. The crowd in Salamanca is easily the biggest (and perhaps the most enthusiastic) of any venue we'll visit in 2018.
Next up for East Coast Snocross is a departure from the usual fare, as officials host an Ice Drag event in Lake George, NY, this Saturday, Feb. 24, as part of the Lake George Winter Carnival. The races will be held near Million Dollar Beach, offering classes for all types of sleds and riders.
The East Coast Snocross Conx2share Series, presented by Woody's Traction and FXR, is an ISR-affiliated sanctioning body for snowmobile racing in the northeastern United States. ECS maintains a regional circuit intended to keep grassroots snocross racing healthy in this part of the country, while also cultivating new talent for tomorrow's factory-backed national Pro teams.
For full results from New York or more information, please go to www.eastcoastsnocross.com.