For Immediate Release
Finley, ND (January 23, 2018) – It was a milestone weekend for the KC Motorsports team in Mount Pleasant, Michigan marking the first time this season that Jay Lura and Evan Christian each won a main event on the same day.
Lura has been near the front of the heavily contested Sport class for the entire season and has been chipping away at the point lead for the last several rounds. On Friday he raced to a commanding win at round 11, taking over the top spot in the class championship and maintaining the lead through the weekend.
Christian raced to his fourth Sport Lite win of the season and is nearing the point of automatic advancement out of the class. Evan also had strong results in his Jr. 14-15 and 16-17 classes with three firsts and a second place finish in qualifying and a second place in the 16-17 final, positioning him second overall in both Junior divisions.
With championships on the line, the team will take advantage of the open weekend in the schedule before resuming action on March 9-10 in Dubuque, Iowa followed by the season finale in Lake Geneva, Wisconsin on March 16-18.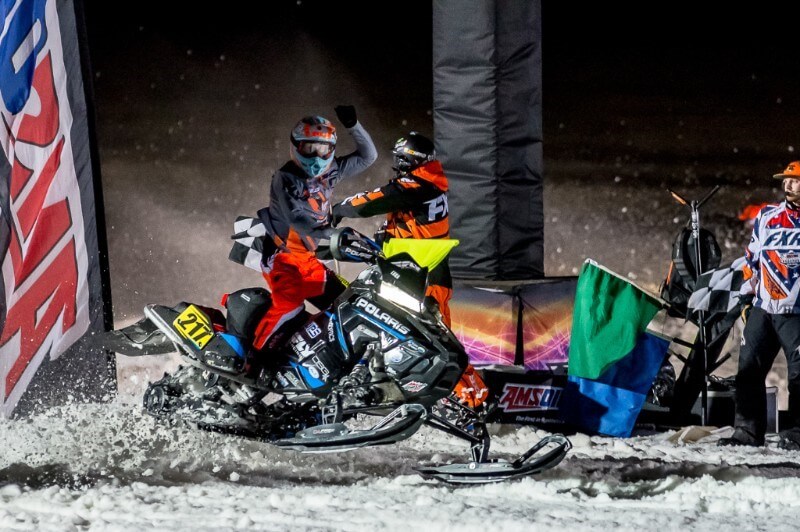 Jay Lura has been close all season but finally broke through for his first main event win of the season.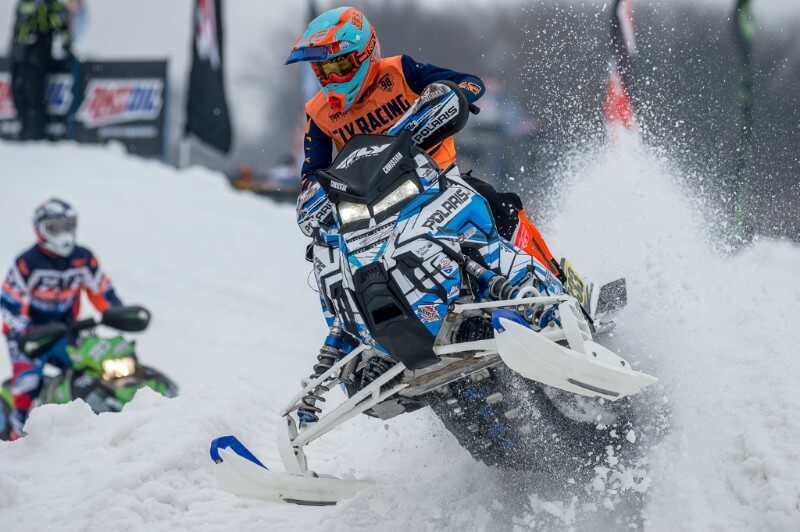 Evan Christian raced to his fourth straight Sport Lite win on Friday.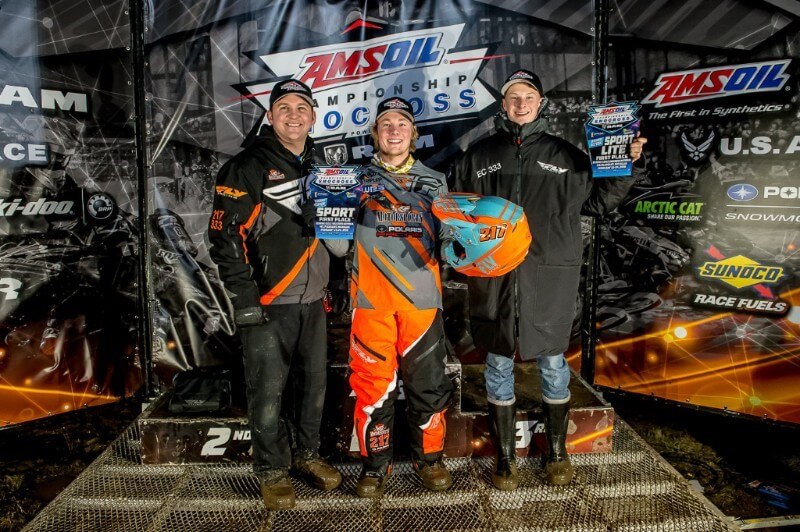 Mechanic Jeff Torgerson poses with Lura and Christian on a special night in which both riders won their main events.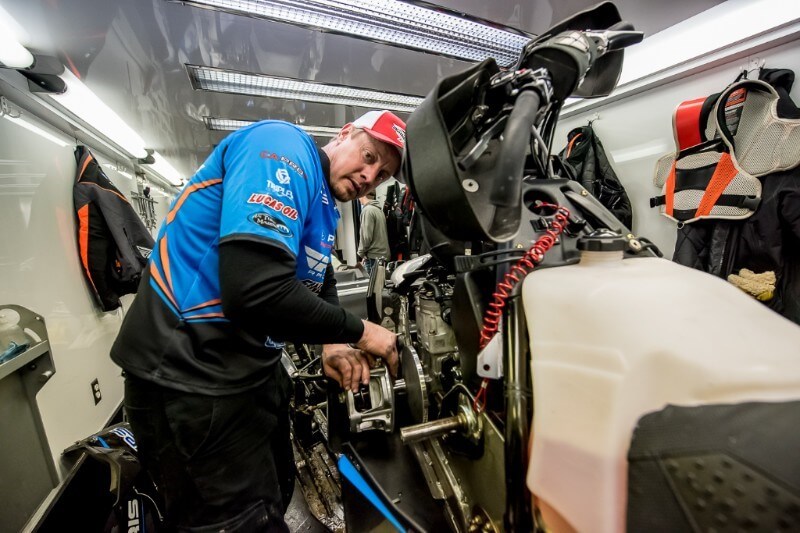 Josh Lura preps a clutch for son Jay, prior to a qualifying heat.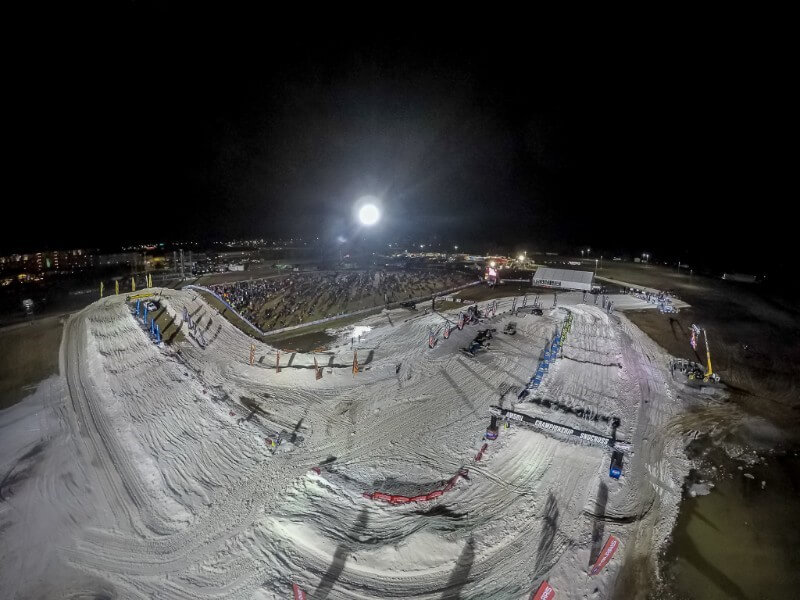 For the second straight weekend, the ISOC track crew assembled a great racing surface despite there being no natural snow in the area.
CBS Sports Television Coverage
Round #11 Soaring Eagle Nat'l March 11, 2018 @ 10:00AM
Round #12 Soaring Eagle Nat'l March. 18, 2018 @ 11:00AM
Live Streaming
https://snocross.com/livestream/
RACE RESULTS – Round 11
Heat 1 Heat 2 Final
Sport
Jay Lura 2 2 1
Sport Lite
Evan Christian 2 1 1
RACE RESULTS – Round 12
Heat 1 Heat 2 Final YTD
Sport
Jay Lura 3 2 5 1
Jr. 14-15
Evan Christian 2 1 11 2
Jr. 16-17
Evan Christian 1 1 2 2
Team Sponsors: Polaris Racing, Western Power Sports, Fly Racing, Triple 9 Optics, Finley Motors, Finley Motorsports, Christian Bros, Ford, Stutsman Harley-Davidson, Lucas Oil, Walker Evans Racing, Stud Boy, Rox Speed F/X, 139 Designs, Divas Snow Gear, Motion Pro, C&A Pro Skis