For Immediate Release
Finley, ND (March13, 2018) – Evan Christian swept both days of Sport Lite racing at rounds 13 and 14 of the ISOC national snocross series, running his win streak in the class to six. The second annual stop in Dubuque, Iowa featured a completely revised course layout that placed a strong emphasis on both speed and technical ability.
Christian wrapped up the event with two additional podiums in the Jr. 14-15 and Jr. 16-17 classes where he finished second respectively. Evan also dominated his qualifying rounds during the weekend, winning all eight heat races over the two days.
Jay Lura opened the weekend with a fifth place finish in the Sport class, staying in contention for the championship lead. Unfortunately, Lura had a rare off night on Saturday finish 8-2 in his qualifying rounds and failing to advance to the class final.
Up next is the season grand finale in Lake Geneva, Wisconsin on March 16-18. Lura will be racing to secure a Sport class championship, while Christian may be bumping up and making his debut in that class as well.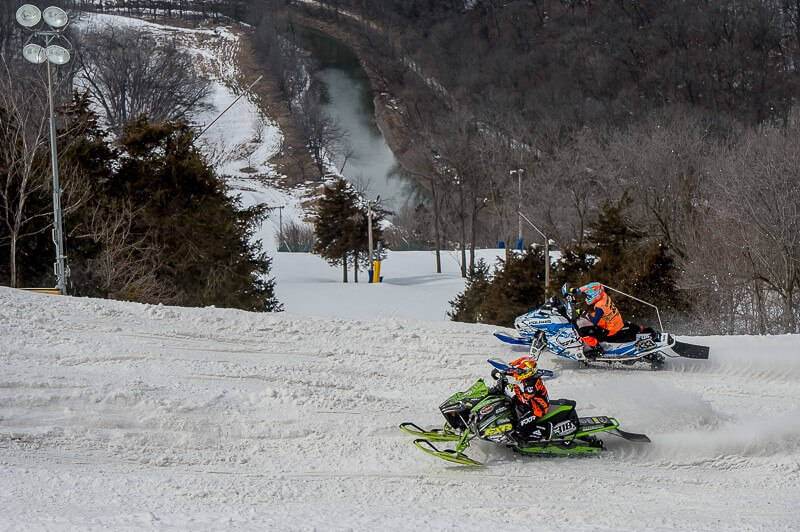 Evan Christian makes a pass around the outside, high above the scenic Little Maquoketa river valley.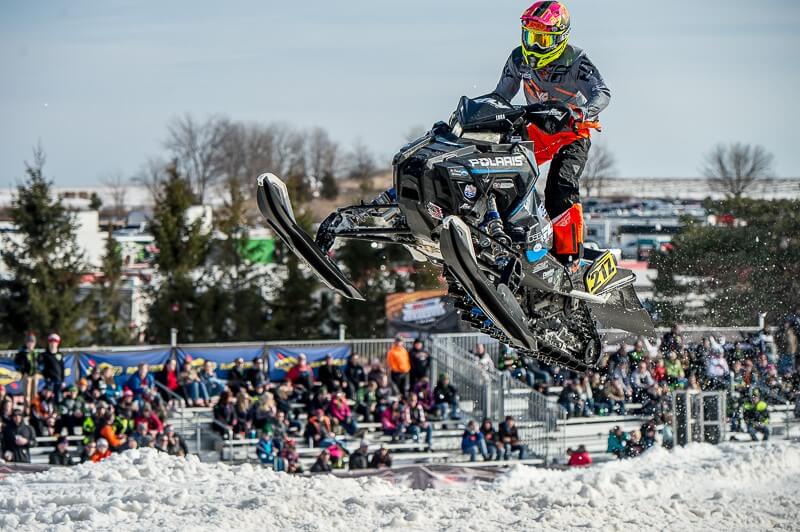 Jay Lura flies to a second place in hear race action in front of a large afternoon crowd in Dubuque.
Team owner Karl Christian watches son Evan negotiate the final lap of a Sport Lite final.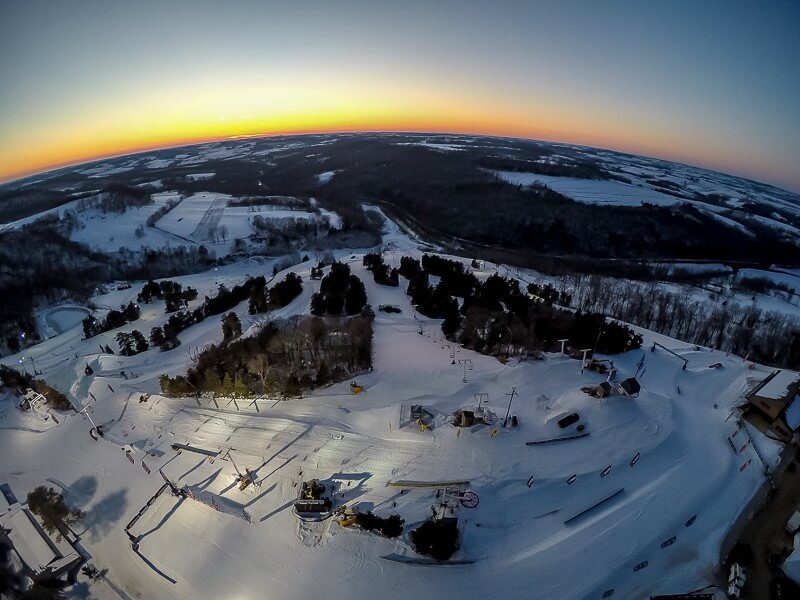 The aptly named Sundown Mountain Resort is one of the most scenic on the national tour.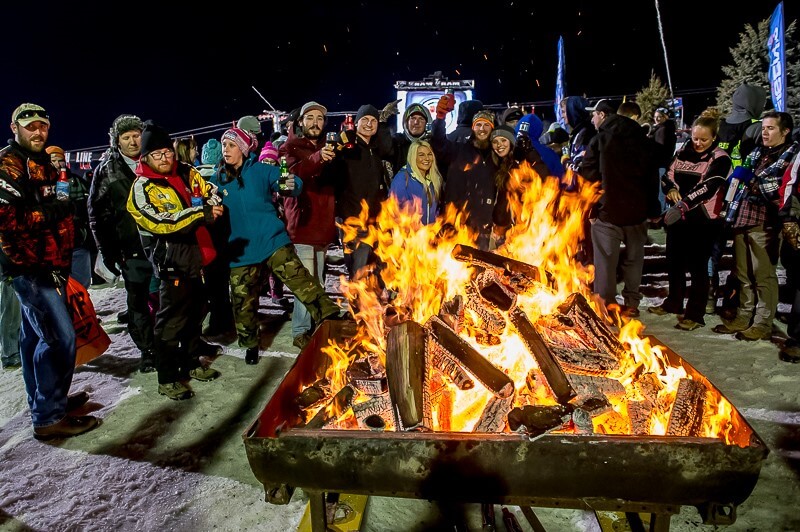 Iowa is not the first state that comes to mind when talking snowmobile racing, but fans in the Hawkeye state definitely enjoy their racing.
CBS Sports Television Coverage
Round #13 Sundown Mountain Nat'l March 25, 2018 @ 11:00AM
Round #14 Sundown Mountain Nat'l April 1, 2018 @ 11:00AM
Live Streaming
https://snocross.com/livestream/
RACE RESULTS – Round 13
Heat 1 Heat 2 Final YTD
Sport
Jay Lura 3 6 5
Sport Lite
Evan Christian 1 1 1
Jr. 16-17
Evan Christian 1 1 2 2
RACE RESULTS – Round 14
Heat 1 Heat 2 Final YTD
Sport
Jay Lura 8 2 DNQ 3
Sport Lite
Evan Christian 1 1 1
Jr. 14-15
Evan Christian 1 1 2 2
Team Sponsors: Polaris Racing, Western Power Sports, Fly Racing, Triple 9 Optics, Finley Motors, Finley Motorsports, Christian Bros, Ford, Stutsman Harley-Davidson, Lucas Oil, Walker Evans Racing, Stud Boy, Rox Speed F/X, 139 Designs, Divas Snow Gear, Motion Pro, C&A Pro Skis