Ste-Sophie, March 22, 2018
The Mailloux Racing team carry on his end of the season sprint by taking the road to Dubuque, Iowa, for the seventh round of the ISOC Amsoil Championship Snocross, which took place, March 9-10, on the ski slopes of Sundown Mountain Resort. Although not on our schedule, the trip to Dubuque was worth it with an awesome track and a great atmosphere.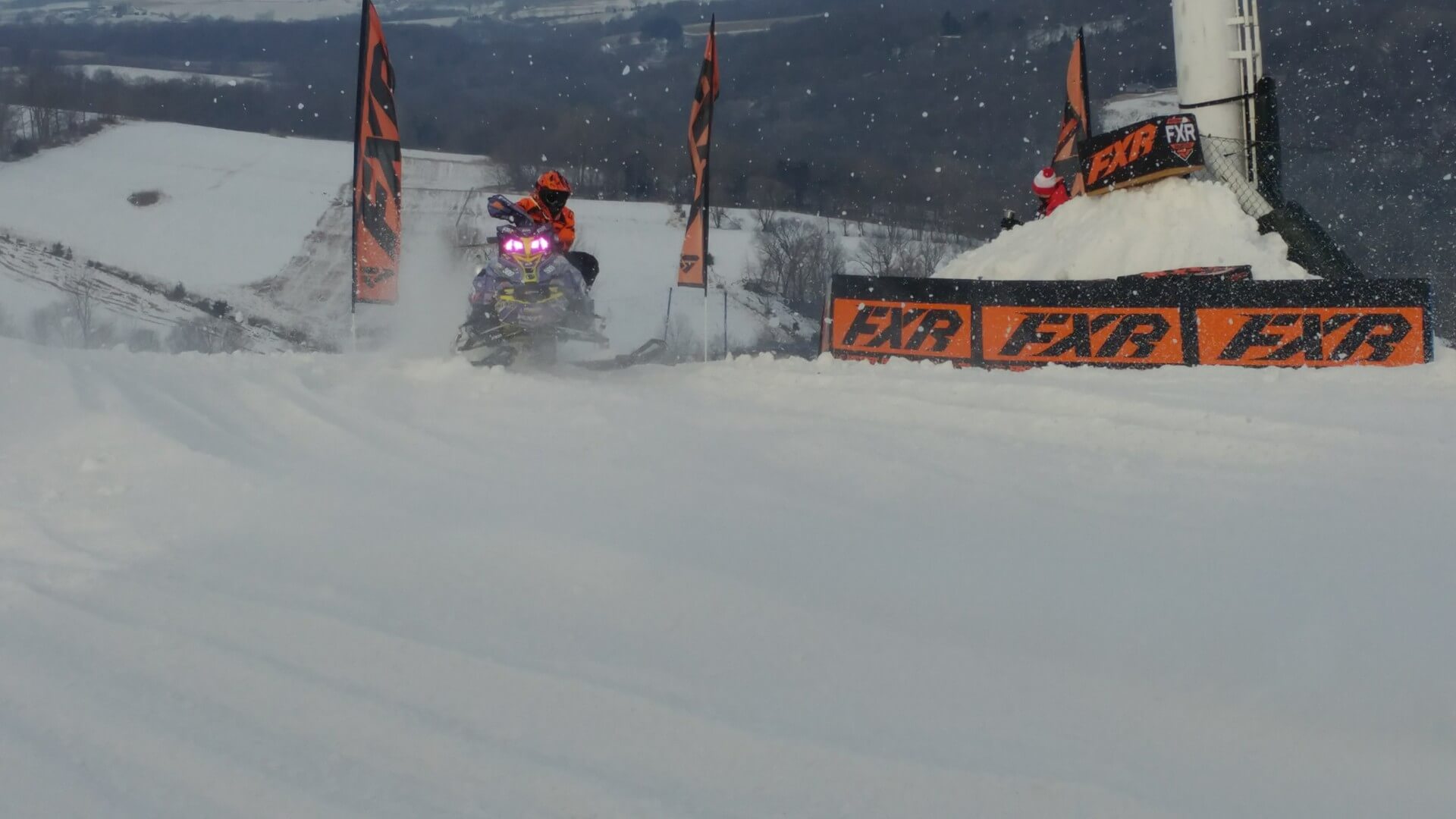 Once we get there on Friday afternoon, we look out the track, and watch the Pros racing. On Saturday morning, our Ski-Doo rider #111, Nathan Mailloux, was looking forward to race on this technical track. In the Transition 9-13 class, Nathan takes a 4th and a 3rd place in his qualifying rounds. But he is having a hard time to overtake in the final, and he crosses the finish line in 9th position. In the Junior 10-13 class, Nathan placed 6th in the first round, and 7th in the second round. These results send him to the LCQ (Last Chance Qualifier), and he qualifies with the 4th place. Nathan ends up unfortunately his day in Dubuque with the 9th place in the final.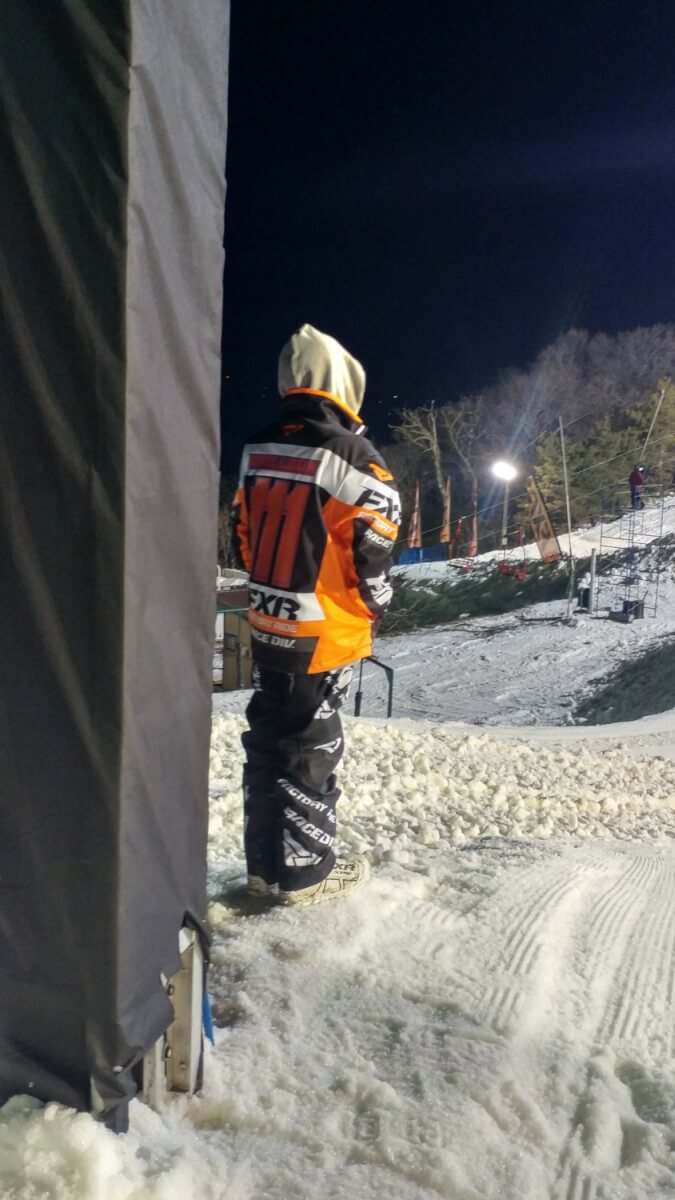 From his part, our Pro Am+30 rider, Martin Mailloux, like this style of track in Dubuque. He placed 7th in his first qualifying round, and 6th in his second round. In the final, Martin brings his Ski-Doo #880 to the 6th place at the checkered flag.
Dubuque Results
Saturday Nathan Transition 9-13 : Rd1 : 4th Rd2 : 3rd LCQ : – Final : 9th
Junior 10-13 : Rd1 : 6th Rd2 : 7th LCQ : 4th Final : 9th
Martin Pro AM+30 : Rd1 : 7th Rd2 : 6th LCQ : – Final : 6th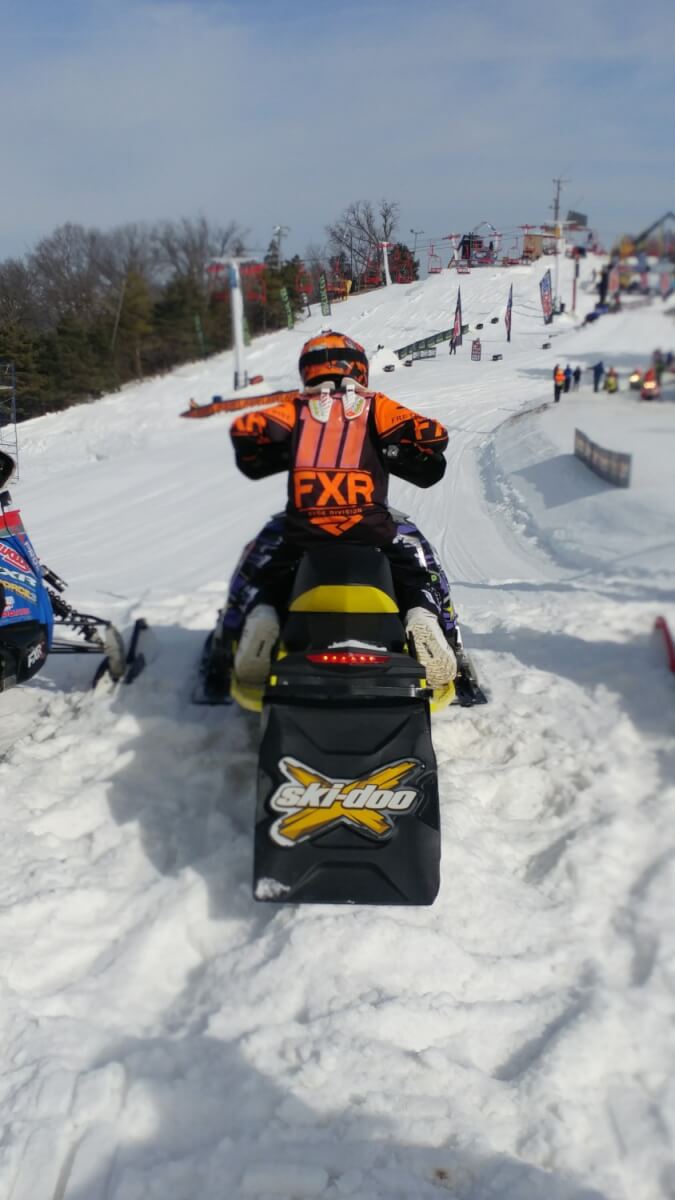 After only two days home, the Mailloux Racing team will be back on the road again, for the 8th and final round of the ISOC Amsoil Championship Snocross, and will head to Lake Geneva, Wisconsin, for the Ram Trucks Snocross Grande Finale, March 16-18.
Information snocross.com
Mailloux Racing would like to thank all of our sponsors / partners as this racing season would not be possible without their support.
Contact Martin Mailloux Email racingxr@hotmail.com
Instagram maillouxracing Twitter @maillouxracing
Credit Photo Mailloux Racing