For immediate release:
ECS Public Relations
Contact: Phil Whipple
Tel: 207.689.6630
CLYMER, N.Y. (Mar. 26, 2018) – Veteran snowmobile racers Mike Pilotte and Hunter Patenaude both earned Final round wins in the Pro class over the weekend, as East Coast Snocross (ECS) completed Rounds 10 and 11 of its 13-round 2018 campaign at Peek'n Peak Resort.
Pilotte (Team Southside/Polaris), of Fall River, Mass., grabbed the Holeshot in Saturday's grueling 12-lap final on the huge, challenging mountain track and led every lap. Leo Patenaude (Ingles Performance/Ski-doo) barely held off his brother and teammate Hunter for second in a valiant last-lap effort. With Marco Travaglini a solid fourth, it was only Pilotte who spoiled the party for Ski-doo.
"It was good to get back on top and out in front," Pilotte said. "We were working on a few different things with the Team Southside Polaris during the heats, and it paid off in the final. Once I got out front, I just rode my own race, hitting my marks every lap to keep the flow going smoothly."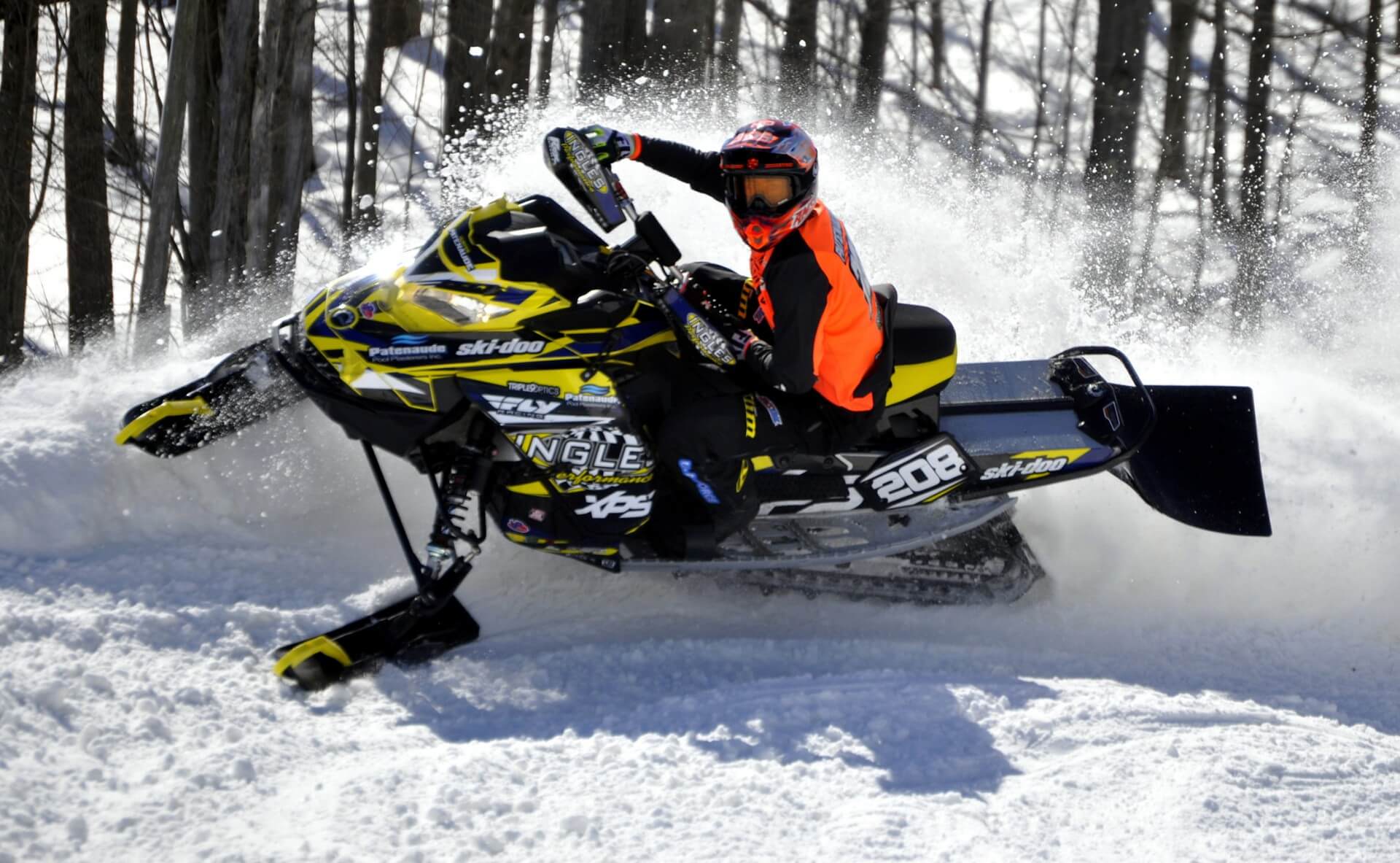 Hunter found redemption in a big way for the Ingles squad on Sunday, leading all 12 laps of the Final. The native of Hartland, VT, spent most of last winter riding for Scheuring Speed Sports on the AMSOIL Championship Snocross series. Pilotte finished a distant second, while Leo settled for third.
"That win on Sunday felt awesome," Patenaude said. "It was a lot of fun racing those guys and being pushed hard by them. I was very excited to leave Peek'n Peak with a win."
In Pro Lite action at Peek'n Peak, Dylan Roes and Dalton Jacquier each notched a win. Roes (D&D Racing/Arctic Cat) held off an early challenge during Saturday's final before blasting to victory by over four seconds over Wade Acker. Ryan Dupont (Team Southside/Polaris) put in a solid effort as well to fill out the podium.
On Sunday, Jacquier (Kislowski Racing/Arctic Cat) led all 10 laps of a challenging final to secure a convincing victory. Roes claimed the second spot to cap a great weekend, while Dupont earned another podium finish to prove he belongs among the front-runners in 2018.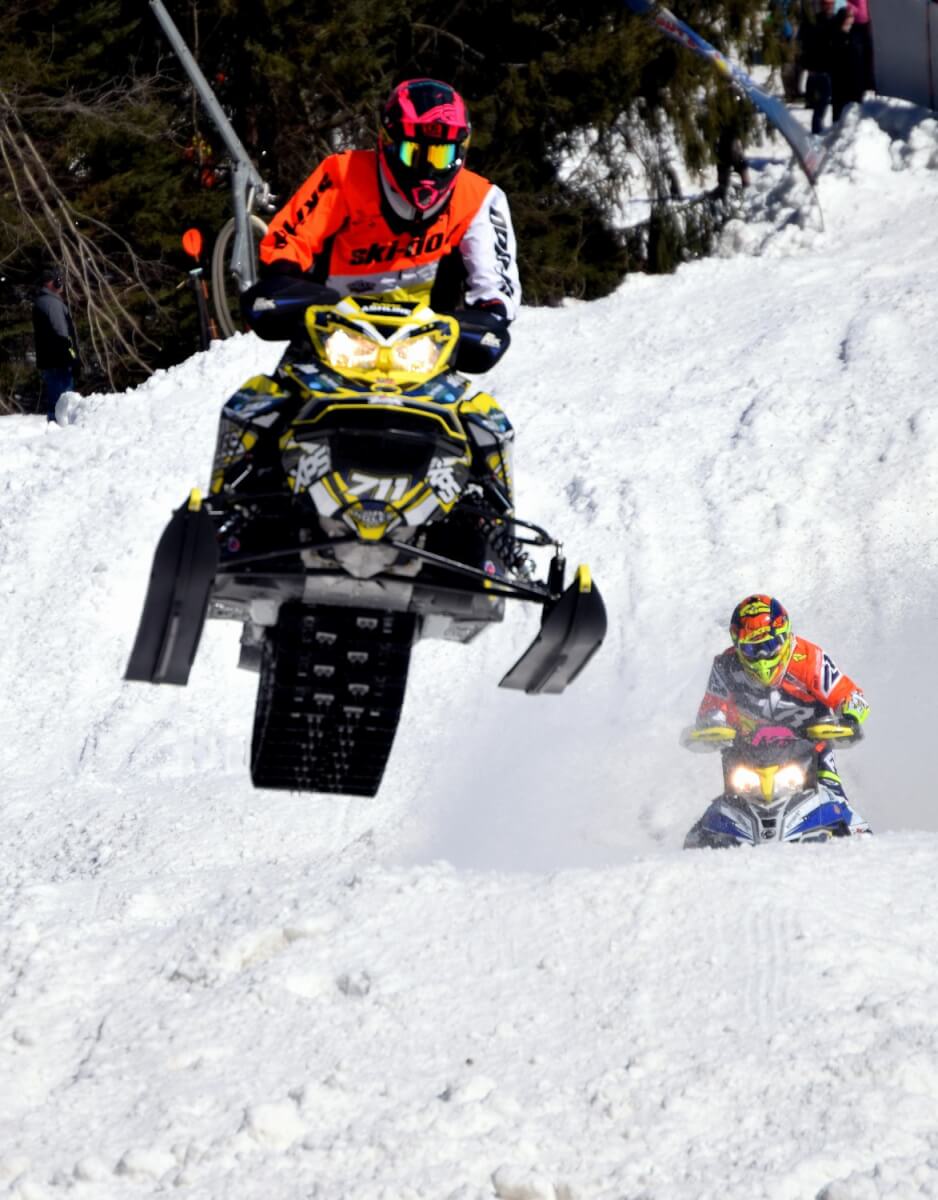 Pro Women point leader Alissah Ashline (Ingles Performance/Ski-doo) took a giant step towards the 2018 title at Peek'n Peak, as she swept the finals. She jumped out to an early advantage on Saturday and checked out on the field, while Ashley Baird (Team Southside/Polaris) and Janell Smith finished second and third, respectively.
On Sunday, Ashline completed the clean sweep in dominant fashion, crossing the stripe over 17 seconds ahead of runner-up Smith. Theresa Max (SBT Racing/Ski-doo) filled out the podium in third.
"I loved the track at Peek'n Peak and felt strong on my Ingles Ski-doo," Ashline said. "It felt absolutely amazing to sweep my finals in Findley Lake. It feels great to be in the points lead, and I'm excited for the season finale in Massachusetts."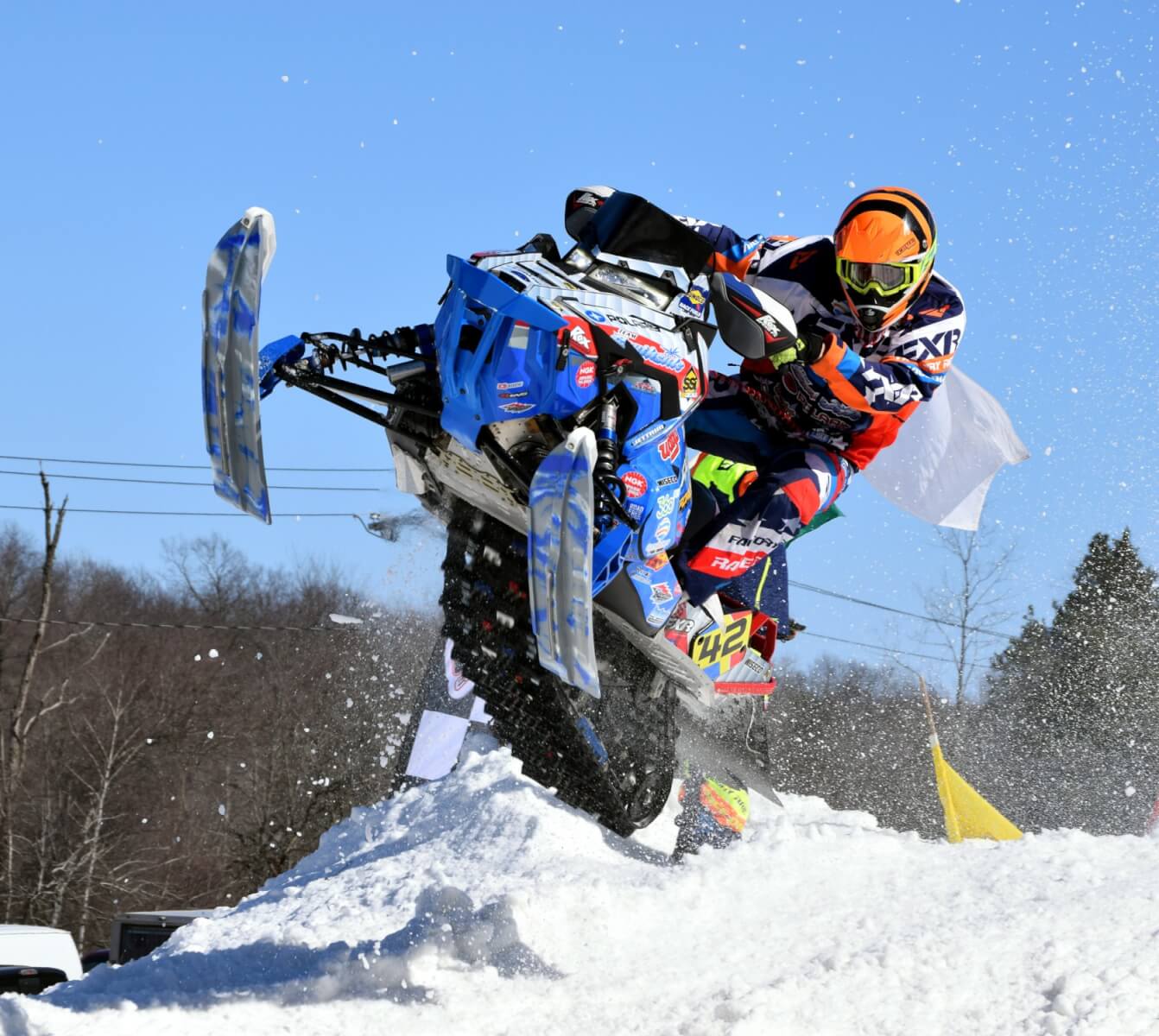 In Sport class action, Jesse Kirchmeyer pulled off an impressive hat trick. The 17-year-old from Java, New York, won the Sport Super Stock finals on Saturday and Sunday. He also added the Sport Stock 600cc Weekend victory to his overall tally, just to be thorough.
Adam Levi (SBT Racing/Ski-doo) and Brandon Lemaire claimed second and third in Saturday's Super Stock battle, while Levi and Trevor Parent each hit the podium on Sunday. The Sport class still provides as many thrilling moments per Final as the premier classes on any given weekend.
Other final round winners over the weekend at Peek'n Peak include Adam Ashline (Jr. 16-17 Stock 600 Sat. & Sun., Jr. 14-15 Stock 600 Sun.); Owen Gagne (Jr. 14-15 Stock 600 Sat.); Nathan Bourassa (Plus 25/35 Saturday and Sunday); Wesley Ganchou (Jr. 7-14 Improved 200 Sat.); and Aiden Reynolds (Jr. 7-14 Imp. 200 Sunday).
East Coast Snocross officials would like to thank the owners and staff at Peek'n Peak Resort for hosting our series. With ample snow coverage and great weather, it turned out to be the best track and atmosphere we've enjoyed thus far in 2018. It takes a great venue to produce a successful race. Our hosts at Peek'n Peak have that and warm hospitality to make our visit to Chautauqua County a pleasure.
All that remains on the 2018 schedule is the season finale on April 7-8 at the beautiful Bousquet Mountain ski area in Pittsfield, Massachusetts. Bousquet Mountain is a rare gem in the Berkshires.
The East Coast Snocross Conx2share Series, presented by Woody's Traction and FXR, is an ISR-affiliated sanctioning body for snowmobile racing in the northeastern United States. ECS maintains a regional circuit intended to keep grassroots snocross racing healthy in this part of the country, while also cultivating new talent for tomorrow's factory-backed national Pro teams.
For results from Peek'n Peak or more information, please go to www.eastcoastsnocross.com.