August 7, 2018 – For the third year in a row, Tucker Hibbert's Team 68 was honored for its fundraising efforts at Make-A-Wish® Minnesota's Walk for Wishes® Twin Cities event. Despite cloudy skies and the threat of thunderstorms, nearly 100 people joined Hibbert Saturday morning at Minnehaha Park in Minneapolis to take part in a 5K walk / run and support the wish granting mission of Make-A-Wish Minnesota.
"I'm blown away by how generous everyone has been and how awesome this year's Walk for Wishes went," Hibbert said. "Every year it keeps getting better and even with bad weather in the forecast, a lot of loyal people showed up to support Make-A-Wish Minnesota and have some fun. We had a good time together and raised a lot of money to help grant wishes."
Team 68 recorded $12,534 in donations at this year's Walk for Wishes. Since 2016, the team has raised nearly $34,000 to grant the wishes of children with critical illnesses.
The Team 68 fundraising page will stay open through Friday, August 17. Hibbert will honor every contribution of $20 or more with a Team 68 Walk for Wishes t-shirt. For more information and to make a donation, visit site.wish.org/goto/Team68.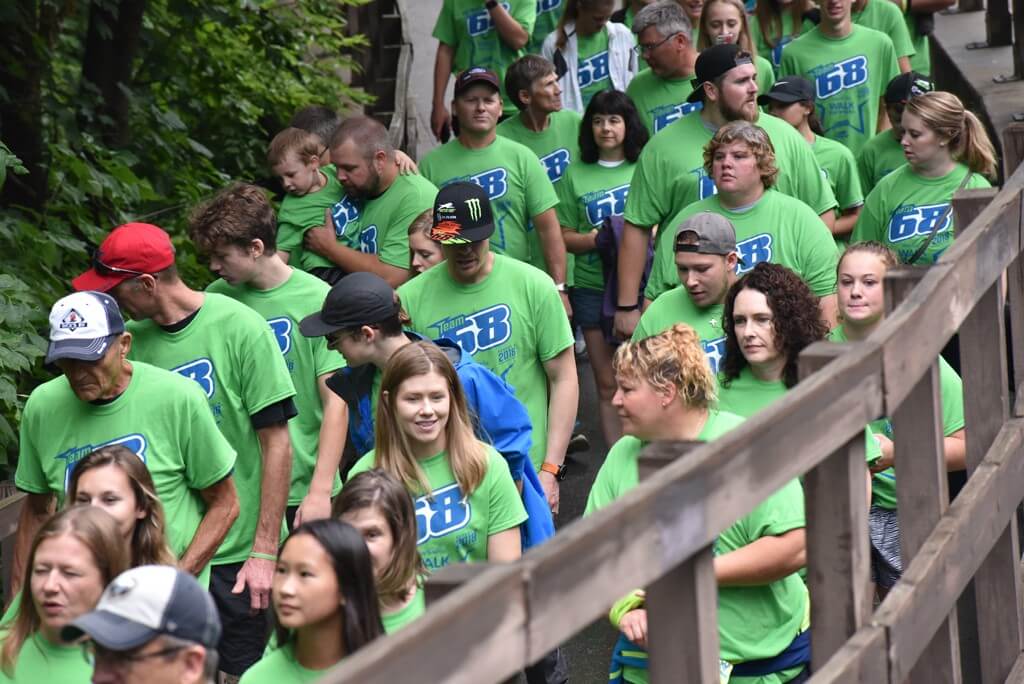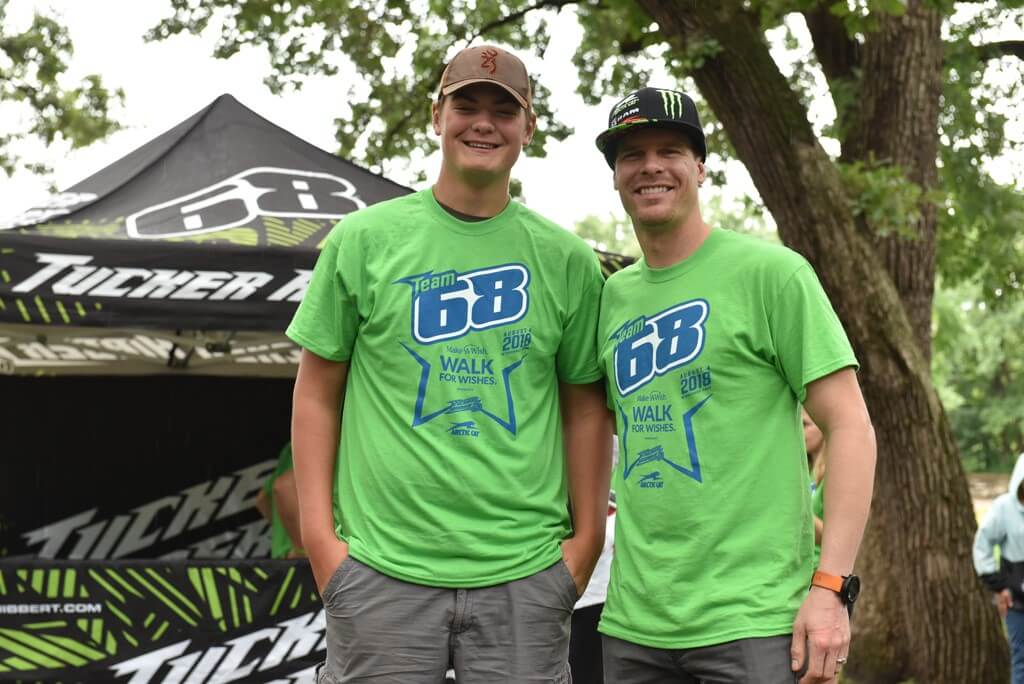 About Tucker Hibbert
Tucker Hibbert, 34, is a former professional snowmobile snocross racer. He entered his first race at age 8 and turned pro at age 16. After 18 years of racing professionally, he announced his retirement from snocross May 2018. With 138 Pro National Snocross wins, 11 Pro National Championships, 10 X Games medals and 2 World Championship titles, he is the most decorated snocross racer in history. For more information on Hibbert, visit tucker-hibbert.com.
About Make-A-Wish® Minnesota
Make-A-Wish Minnesota creates life-changing wishes for children with critical illnesses. We seek to bring every eligible child's wish to life because a wish is an integral part of a child's treatment journey. Research shows children who have wishes granted can build the physical and emotional strength they need to fight their illness. Make-A-Wish is the world's leading children's wish-granting organization, serving children in every community in the United States and in more than 50 countries worldwide. Together, generous donors, supporters, staff and more than 700 Minnesota volunteers, grant a wish every 27 hours, on average, somewhere in the state. Since 1982, Make-A-Wish Minnesota has granted more than 5,000 wishes to children in Minnesota. For more information about Make-A-Wish Minnesota, visit mn.wish.org.
About Walk for Wishes®
Powered by wish families, volunteers, donors, and friends, Walk For Wishes is a spirited event that gives you the choice to participate in either the 1-mile walk or 5K run! This fundraising event, benefiting Make-A-Wish Minnesota celebrates the thousands of wishes that have already been granted, while raising funds for future wishes. By participating in Walk For Wishes, you can help bring the life-changing impact of a wish to children in our community battling life-threatening medical conditions. In 2017, more than 500 people participated in the Walk for Wishes Minnesota event, raising over $118,000 for Make-A-Wish Minnesota.
Please credit ArcticInsider.com for the attached images.
Photo Note: TuckerHibbert-WishKid-Nick.jpg
Tucker helped grant Nick's wish to have a snowmobile in 2015. It was Hibbert's first experience with Make-A-Wish and the reason he started supporting the organization Nick and his family are passionate about giving back to Make-A-Wish and have been apart of Hibbert's Walk for Wishes team the past three years.
More information on Nick's Wish: http://bit.ly/NickWishSnowmobile