New schedule highlights great venues, racing for upcoming winter
ALBERTVILLE, MINN.~ Coming off the heels of the most successful year of snocross racing in the sport's storied history, AMSOIL Championship Snocross, Powered by RAM, is set for a memorable, history-changing 2018-2019 season.
Snocross fans from Wyoming to up-state New York will once again benefit from a schedule that places the extreme sport in the core markets of snowmobile enthusiasts. Traditional stops in Duluth, Shakopee, Deadwood and Lake Geneva will be complimented with recently added events in New York, Michigan, Iowa and Jackson Hole, Wyo. The tour will not add any new market this season and will continue to build on last years eight events, which saw nearly 100,000 fans soak in the heart-pumping experience.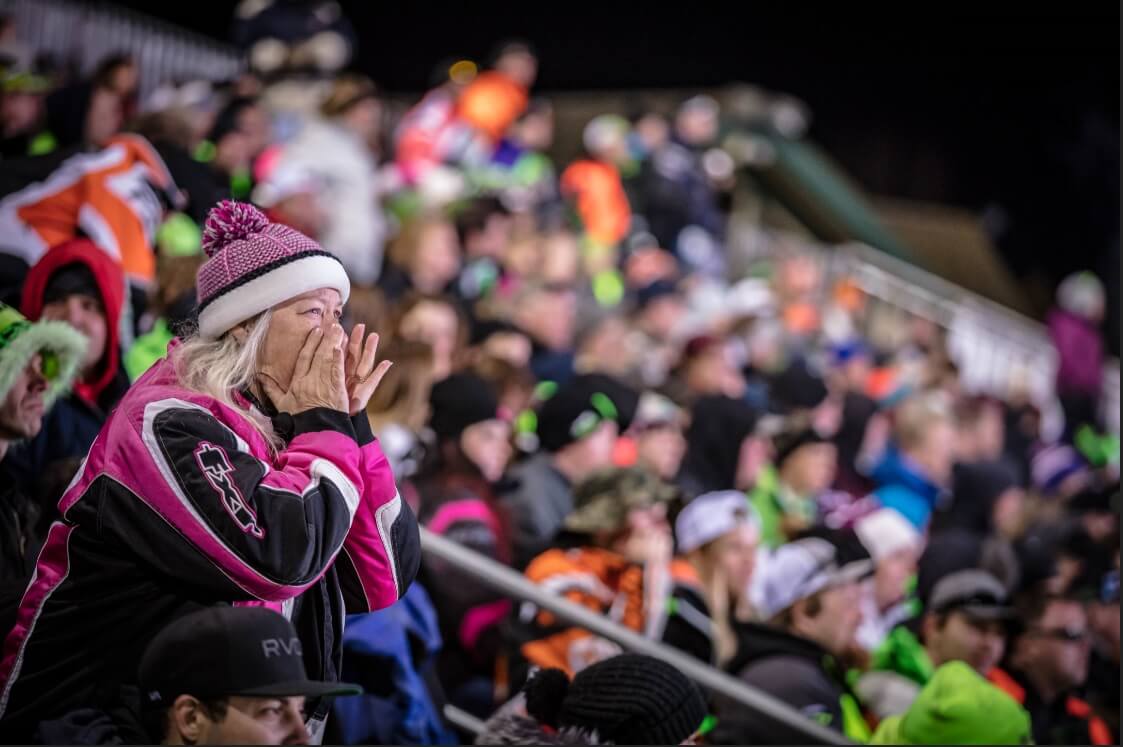 "We are extremely fortunate to have built such great partnerships with our venues and local promoters," said ISOC president Carl Schubitzke. "Many of these venues have been part of snocross for almost three decades, and the new venues we've added the past few years are as excited as we are to put on world-class events."
With a strong schedule in place, the series continues its commitment to remarkable racing, including an exceptionally talented group of pro riders returning to the series in 2018-2019. Past pro champions Kody Kamm and Tim Tremblay look to carry the torch after 11-time champion Tucker Hibbert retired from racing this past summer. Despite Hibbert's absence, the pro class is chock-full of racers capable of winning the title this year.
"For the past several years, we have been working hard to continue the tradition of great racing, no matter who is on the track," said Schubitzke "Snocross has great talent across all fields, and we while we will miss Tucker's professionalism and ability, we are going to see some of the best racing we have ever seen. The whole field is ready to step-up and win."
Race fans form around the globe will continue to tune into AMSOIL Championship Snocross, Powered by Ram via the series partnership with CBS Sports Network and the world-class livestream production available at snocross.com.
CBS Sports Network will air seventeen hours of original programming this season to more than 4-million viewers. Snocross will continue to feature all classes on its renowned livestream programming where more than 4.3 million viewers tuned into its livestream broadcasts last season, a number that has grown since ISOC implemented the medium nearly a decade ago.
AMSOIL Championship Snocross, Powered by RAM
2018-2019 Schedule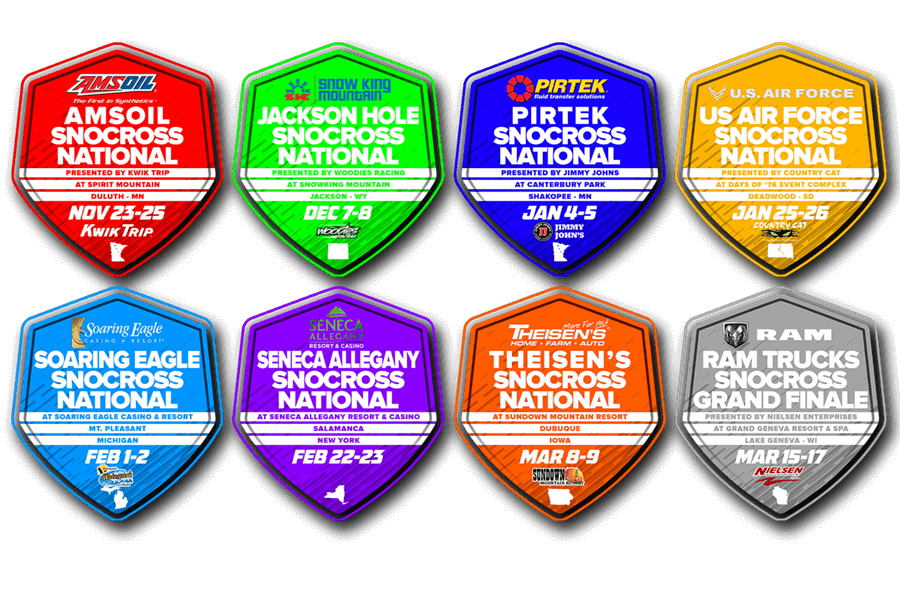 AMSOIL Snocross National, presented by Kwik Trip
Rounds 1 and 2
November 23-25, 2018
Spirit Mountain, Duluth, Minn.
Jackson Hole Snocross National presented by Woodies Racing
Rounds 3 and 4
December 7-8, 2018
Snow King Mountain, Jackson Hole, Wyo.
Pirtek Snocross Nationals presented by Jimmy John's
Rounds 5 and 6
January 4-5, 2019
Canterbury Park, Shakopee, MInn.
U.S. Air Force Deadwood Snocross National
Rounds 7 and 8
January 25-26, 2019
Days of '76 Event Center, Deadwood, S.D.
Soaring Eagle Snocross National
Rounds 9 and 10
February 1-2, 2019
Soaring Eagle Casino & Resort, Mt. Pleasant, Mich.
U.S. Air Force Snocross National
Rounds 11 and 12
February 22-23, 2019
Seneca Allegany Resort & Casino, Salamanca, N.Y.
Theisen's Snocross National
Rounds 13 and 14
March 8-9, 2019
Sundown Mountain Resort, Dubuque, Iowa
RAM Trucks Snocross Grand Finale presented by Nielsen Enterprises
Rounds 15-17
February 15-17, 2019
Grand Geneva Resort and Spa, Lake Geneva, Wis.