PHOENIX, N.Y. (Sept. 17, 2018) – Multi-time regional snocross champions Ingles Performance has announced its team lineup for the 2018-19 season, and is poised to continue a legacy of success on tracks across the country.
Team owners unveiled a seven-athlete roster on Monday, led by Vermont veteran Leo Patenaude. Joining Patenaude on the squad this coming winter will be Marco Travaglini, Alissah Ashline, Adam Ashline, Emmett Dinse, Brooke Ouderkirk and Jake Boutwell.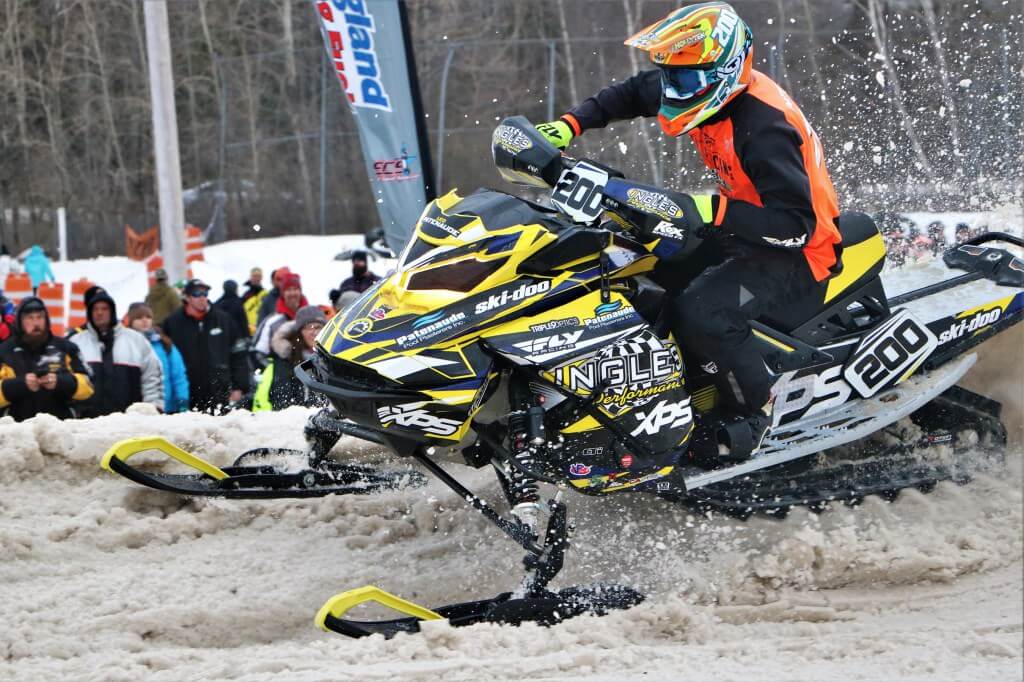 Patenaude and his teammates will pilot the all-new 2019 Ski-doo MXZx 600RS on the AMSOIL Championship Snocross (ACS) series; in the Canadian Snowcross Racing Association (CSRA); and on the New England-based East Coast Snocross (ECS) circuit.
"I feel like we have an excellent group of athletes assembled once again," team co-owner and General Manager Robin Ingles said. "I know Leo is training hard and will be all ready to go for Duluth. I believe this could be a great winter for Marco, he made big gains last season. With the new Ski-doo looking so strong, I'm anxious for preseason practice and a brand new season ahead."
Ingles knows the game has changed in recent years, yet the goals remain the same.
"We're hoping to continue the tradition of race wins and class championships we've built over the years in this great sport. With this group of talented riders, our great marketing partners and a hot new sled, we certainly have the right ingredients for further success."
Patenaude, of Hartland, VT, will compete in the highly-competitive Pro Lite division on the ACS tour. Last season, he claimed his first career Pro class championship on the ECS circuit. It was a goal and dream since he first entered the sport, and for 2018-19, he's ready to step it up.
"I've been working hard all summer to prepare for a new challenge," Patenaude said. "I'll continue my training this fall until we can get on the snow for practice. I'm anxious to race the new Ski-doo, my 600RS E-TEC was fast last winter so I'm confident the new ones will be ever better."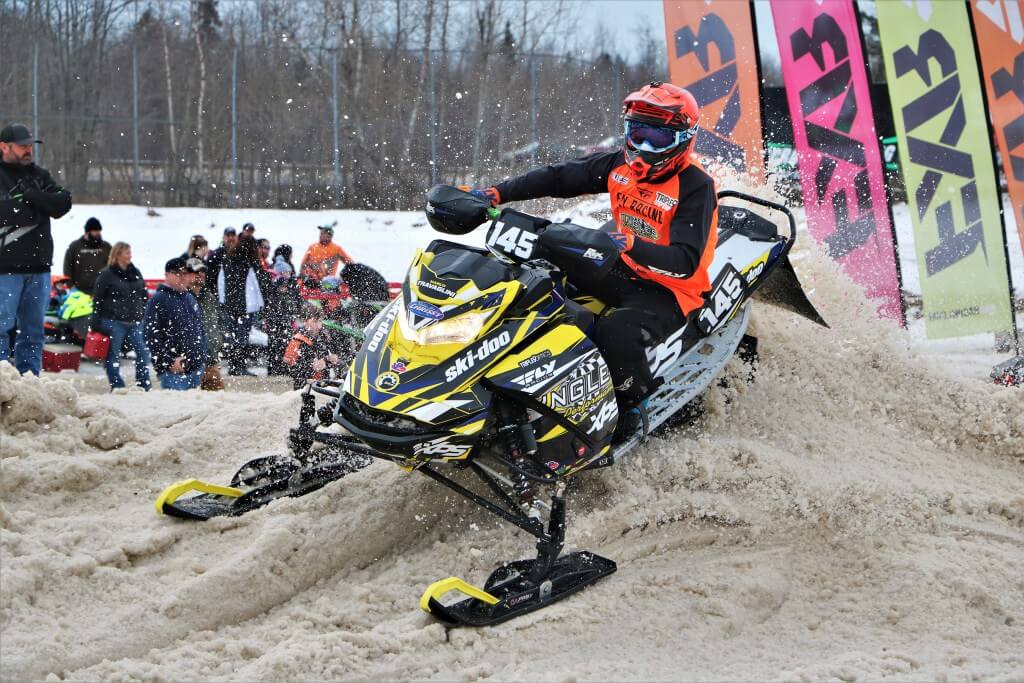 Travaglini, of Norfolk, CT., returns for his second season with Ingles Performance/Ski-doo with confidence. He hit the podium often last winter and can be expected to contend for wins in 2019. He'll compete in the Sport division on the ACS tour.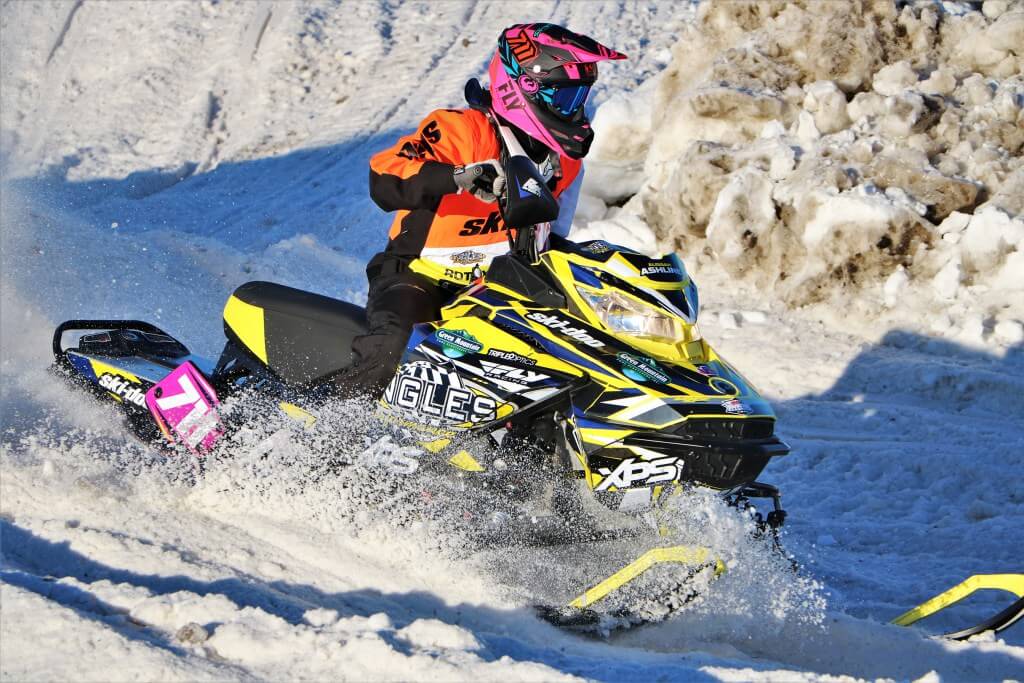 Alissah Ashline won the 2018 ECS Pro Women championship last winter. The dedicated Vermont native will take on the best in national competition in ACS Pro Women's action for 2018-19. Younger brother Adam dominated the Junior classes in ECS action last winter, and will race in Junior and Sport classes on the ISOC National series alongside his sister this season.
Dinse will split his season between the CSRA and ECS circuits for 2018-19. The native of Wilson, NY, honed his skills nicely last season and will race in Pro Lite in both series. Ouderkirk, of Fulton, NY, raced on the NEATV series the past five years. She finished second in final points last year and will race in ECS Women's classes. Boutwell, of Keene, N.H., will compete in ISOC's Junior and Sport Lite classes.
The 2018-19 AMSOIL Championship Snocross series gets under way on Nov. 23-25 at Spirit Mountain in Duluth, Minnesota. The Duluth Snocross National can be viewed on ISOC's Live Stream, with a link easily found at snocross.com.
Ingles Performance would like to thank its valued marketing partners for their continued support; including Ski-doo, XPS, Woody's, C&A Pro Skis, ROX Speed FX, VP Racing Fuels, Fly Racing, 139designs.com, Moto Tassinari, NGK Spark Plugs, Cyclops Cameras, the Ale-n-Angus Pub, and Triple 9 Optics. Without all of you, our ambitious plans for 2018-19 would not be possible.
For more information, please go to www.inglesperformance.com.