LOWVILLE, N.Y. (Oct. 22, 2018) — One of the northeast's most recognized and respected names in snowmobile performance products and tuning is gearing up for a big winter ahead.
Team D&D/Arctic Cat has just concluded another stellar season of snowmobile grass drag competition and has turned its focus to the 2018-19 snocross season. The team is preparing for a three- rider assault on snow at tracks throughout the snow belt. The challenge begins on Nov. 23-25.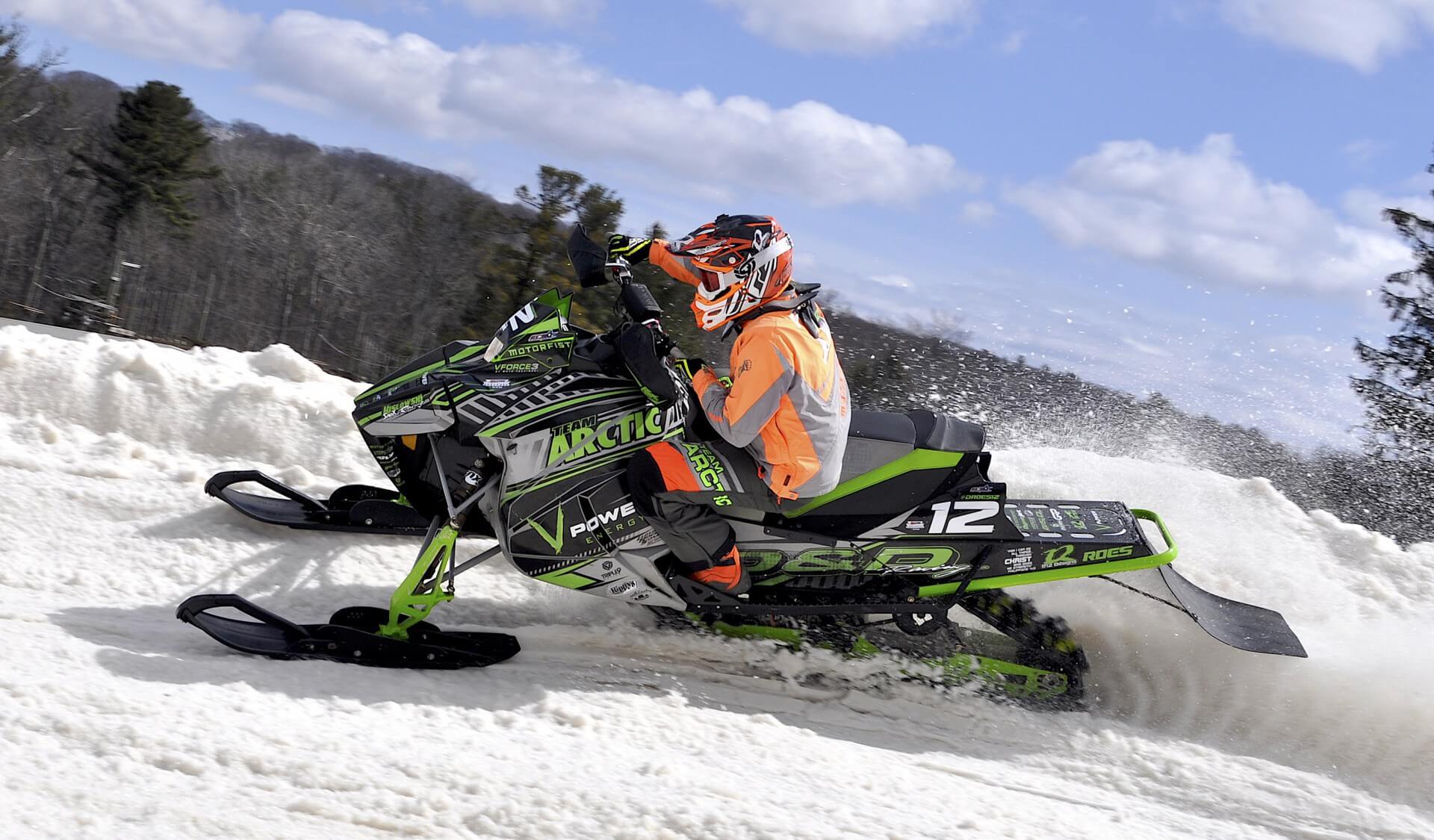 The squad will be led by 2018 East Coast Snocross (ECS) Pro Lite points champion Dylan Roes, of Lowville, New York. Roes will be joined by Dalton Jacquier and Tucker Kierstead, both experienced riders with strong resumes in the sport.
"We're very excited to get a new season started in Duluth," Roes said. "All three of us will compete in the prestigious Snocross National at Spirit Mountain. My father and I are staying out west to compete in Jackson Hole, Wyoming, and at Canterbury Park in Shakopee, Minnesota.
"After that, we'll run a combination of ISOC and as many ECS events as the schedule allows. Either way, I've been training all summer and am anxious to get back on the sled."
Roes will compete in the Pro Lite class on the ISOC circuit and in the Pro class when he runs with East Coast Snocross. Jacquier and Kierstead will go after the 2019 ECS Pro Lite championship.
"Dalton and Tucker both showed great improvements last year," Roes added. "They definitely proved they have what it takes to win races. I'm confident both will do well on the new sleds. Arctic Cat unveiled a highly-refined ZR6000 R SX at Hay Days last month, and it's going to be a hot sled."
Last winter, Arctic Cat unleashed a fury of total domination on the sport of snocross. In ISOC National events, Team Arctic won 95 out of 161 class finals throughout the 16-race season. Team Green captured 264 out of 483 podium positions (54 percent) and 12 of the 14 class points titles.
Roes has realistic goals for the coming season and is eager to hone his skills against the best.
"I'm hoping to make as much progress as I did last season, Roes said. "I was able to earn six wins, 10 podium finishes and the ECS Pro Lite title. For my debut in ISOC's ultra-competitive Pro Lite class, I'm just hoping to make the finals on a consistent basis. We can't ask for much more this early."
Jacquier, 23, of Canaan, Conn., made big strides last winter and is hungry for more success.
"I'm really looking forward to working with everyone at D&D Racing again," Jacquier said. "You won't find a more knowledgeable and helpful group of guys. I'm anxious to have a strong and healthy year since I was dealing with a nagging injury all last season. I'm fortunate to be a part of this skilled race team for 2018-19. I'm looking forward to working hard and getting some good results for Team D&D."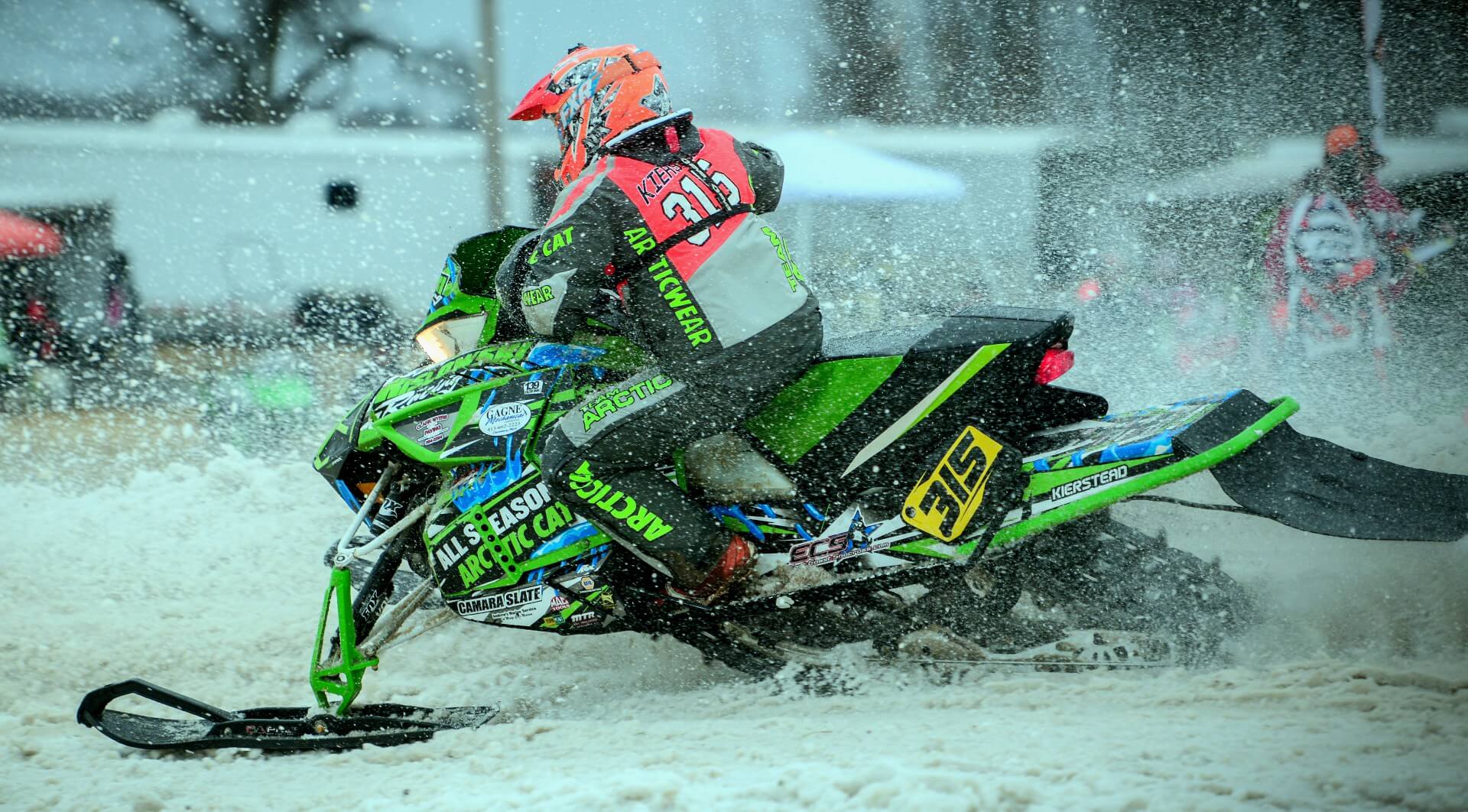 Kierstead, of Alton, N.H., is also revved up and anxious to get back on the snow this winter.
"I am more than stoked to be riding with Team D&D this season," Kierstead said. "I had some issues with my shoulder last year, but it's healed now and I feel 100 percent physically. I rode the new style Cat some last year and know how awesome the 2019 model will be. I can't wait to go racing."
Team D&D would like to thank its valued marketing partners for supporting the riders as they prepare, including Arctic Cat snowmobiles, D&D Racing, R12 Designs, Studboy, Spectro Oils, Sunoco, Moto Tassinari, Dynojet and Kislowski Racing. Without your support, our efforts would fail.
Each of the Team D&D riders is also thankful for the support of individual marketing partners. Those fine companies for Roes include Clark Racing & Performance, Daddy O's Restaurant, WOT Auto Parts, Woodward Drywall, S.G. Enterprise, Madison Excavating Inc. and FXR.
For Jacquier, those partners include Lindell Fuels Inc., Cranes Outdoor Power Equipment, Green Acres Lanscaping, Jay's Landscaping, C&C Plumbing, Canaan Auto Supply, DCIII Suspension, Laurelbrook Natural Resources and FLY Racing.
Kierstead would like to thank his own valued partners, which include Eastern Propane, Andrew's Marine Service, Core Dymanix and Biteharder. Without these fine businesses standing behind our Team D&D athletes, they could not showcase their talents and be nearly as competitive.
To keep up with Team D&D this winter, be sure to follow them on Facebook and Instagram (@ddracingllc) all season long. To learn more about D&D Racing, go to www.ddracing.com.