Fertile, MN (December 18, 2018) – Pine Lake, near Gonvick, Minnesota, traditionally has played host to the opening round of cross-country racing for decades. Usually a bitter cold experience, but this past weekend, December 15-16, racers and fans got a treat – two blue sky days with balmy temperatures. With little snow anywhere in the region, it was a pure ice lemans event with a lake course that rewarded speed, machine setup, and a rider who can rail through the corners.
Christian Brothers Racing ace cross-country rider Zach Herfindahl is one of the most decorated and most experienced Pro riders in the sport. He is entering 2018-2019 looking to recapture his all-dominant championship-winning form of two seasons ago. A win in Pro Open at Pine Lake marked a good start to the season, but belt problems and a 12th place finishing spot was not what the talented rider had in mind in the hotly-contested Pro Stock class.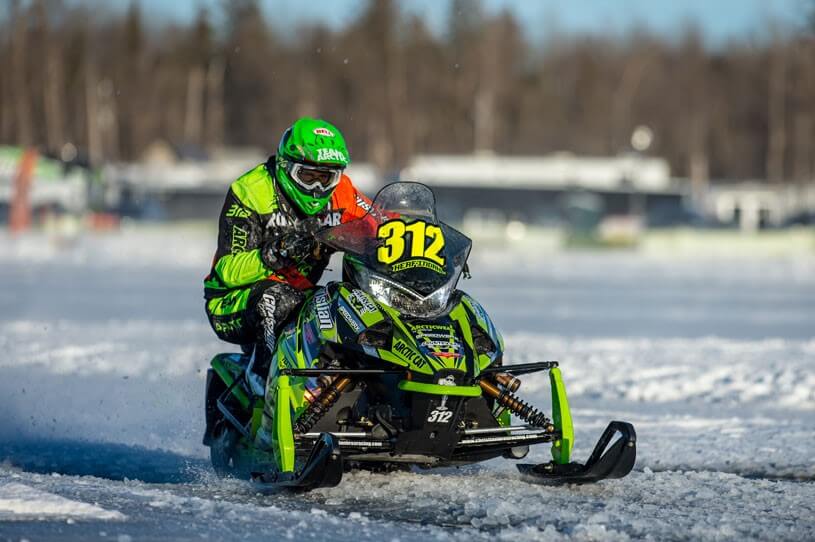 "Our mod sled was working good and I got an early lead in the final," Herfindahl said. "With a win in Pro Open we had a great start to the weekend. We qualified on the front row for the Pro Stock final and I had worked into the Top 3 before blowing a belt. After that we salvaged a 12th place. Overall it was positive, and it was a fun weekend with such great weather and so many riders."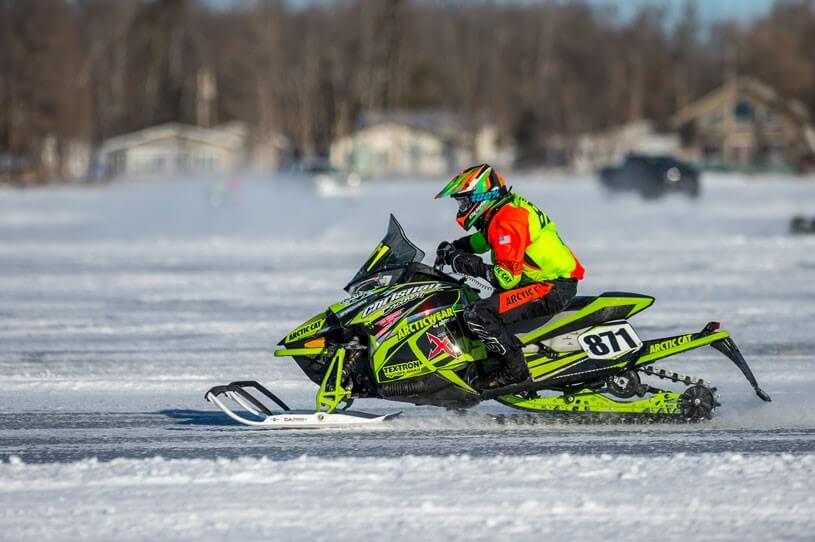 New to the Christian Brothers Racing cross-country team for 2018-2019, David Brown brings youth, speed and talent to the team in the Semi-Pro class. Brown went up against a deep field of more than 30 riders in that class, posting a 7th place finish in the final despite having brake problems. Brown also lined up in the Pro Open race where he took the 6th spot.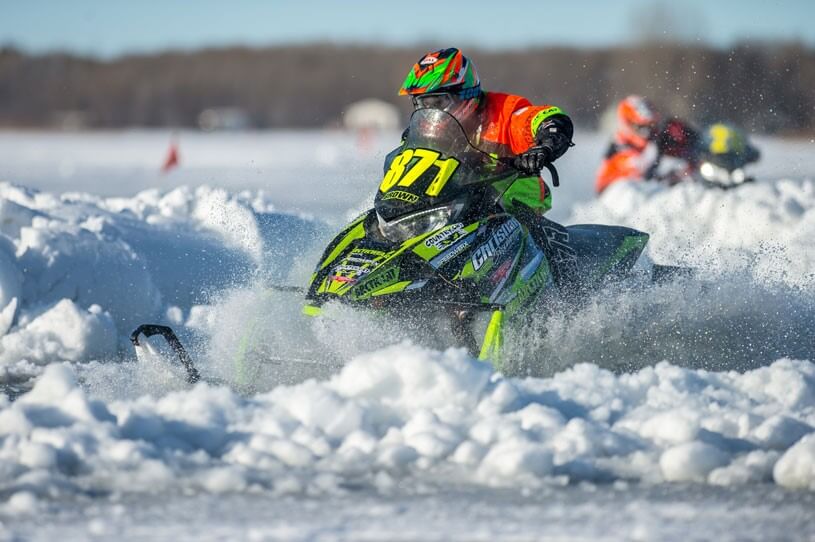 "I qualified 4th in Semi-Pro then in the final my brake got wet and froze," Brown said. "With my brake not working I blew a few corners and lost a bunch of time, which dropped me down to 7th. Pro Open was fun, it was my first time on a mod sled, so I was pretty happy to get 6th place. It was a great first weekend with the team and I'm looking forward to the rest of the season!"
Next up for the Christian Brothers Racing cross-country team is the Turtle River Rough Rider 100, January 5, 2019, in Manvel, North Dakota. For more information on Christian Brothers Racing visit www.christianbrosracing.com. Follow Christian Brothers Racing on Facebook, YouTube, Twitter and Instagram.
Photo Credit : RideX365
Sponsors: Team Arctic, DocX, Textron Off Road, Country Cat, AMG Peterbilt Group, TDS Equipment, StudBoy, Speedwerx, FOX Racing Shox, 100%, Bell, Rox SpeedFX, C&A Pro, C-Tec2 Synthetic Oil, CAMSO, Mitsubishi, 139 Designs, Hayes, TekVest, Gama Aviation, LEATT, Minnesota United Snowmobilers Association