Fertile, MN (January 10, 2019) – Canterbury Park in Shakopee, Minnesota, has played host to snocross for more than a quarter century and, with its location near the metro areas of Minneapolis and St. Paul, is perhaps the premier event on the snocross calendar. Unseasonably warm temperatures, huge crowds and a talent-filled rider lineup made this year's event one to remember.
Logan Christian has been fighting to gain ground on his competitors in the eilte Pro class. In Friday's final he cracked the Top 5 in what was a fast-paced, intense weekend in the top class.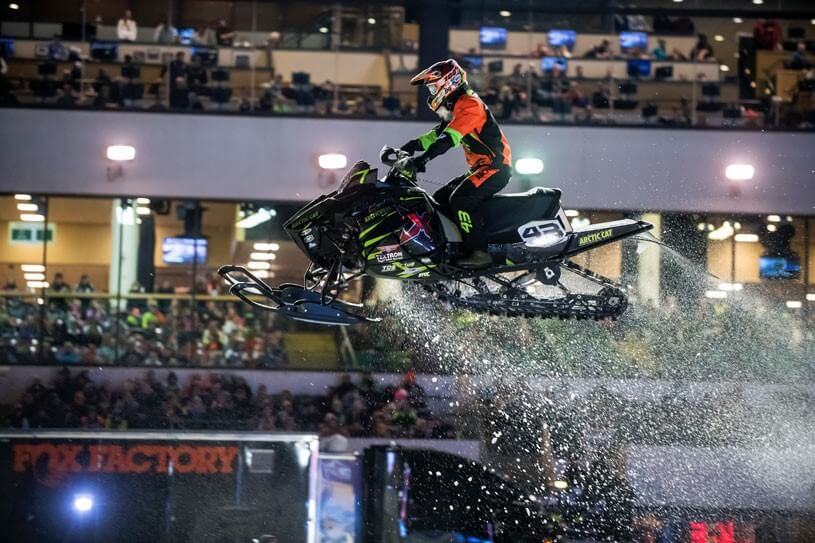 "Canterbury was good, and it was good to get back in the Top 5," Christian said. "I came back Saturday and saw a line on the parade lap I really liked, it had a sketchy triple in the rhythm section but I was pretty sure I could land it. I went for it and it bit me. The track was so wet that traction was hit or miss all weekend."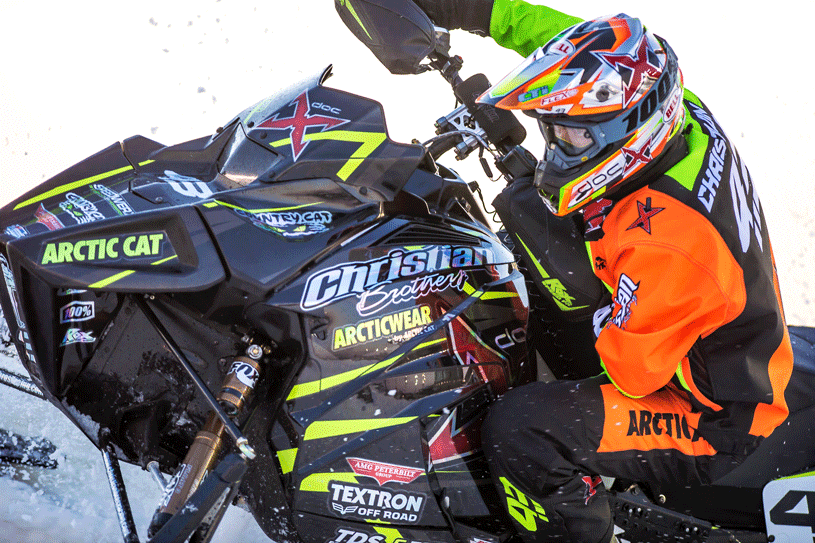 Jacob Yurk transferred to Friday night's Pro Lite final through the LCQ, then finished 15th in the main. Saturday was better for Yurk as far as qualifying, with 4-2 finishes in heats paving his way to the front row. But it was another 15th for the young rider, who says despite the results, it was a great weekend.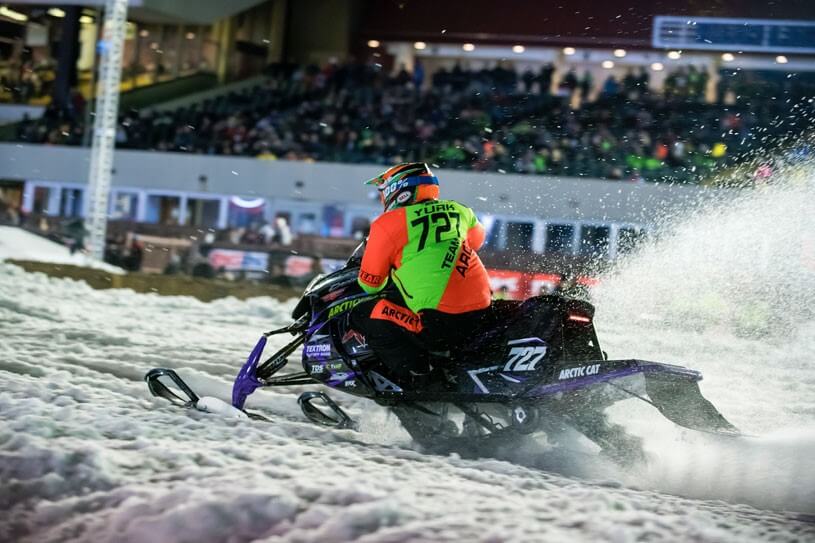 "My riding is coming around," Yurk said. "We just need to get our starts working so we can get out front right away. We're looking forward to Deadwood and making that happen."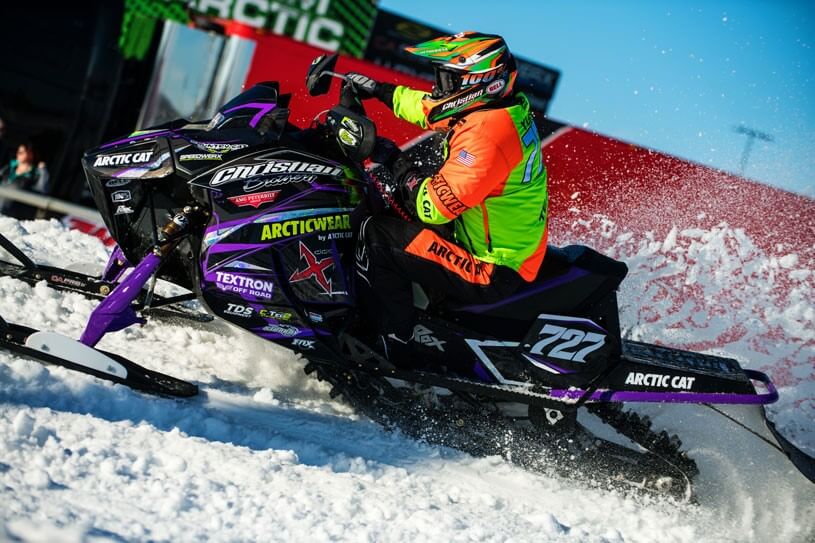 Anson Scheele has already landed podium finishes for the team in the Sport class, but Canterbury was a tough go for the young rider. He finished 12th on Friday and didn't make it through heats on Saturday. Canterbury usually draws a huge field of Sport riders making it tough to work through the ranks to the final.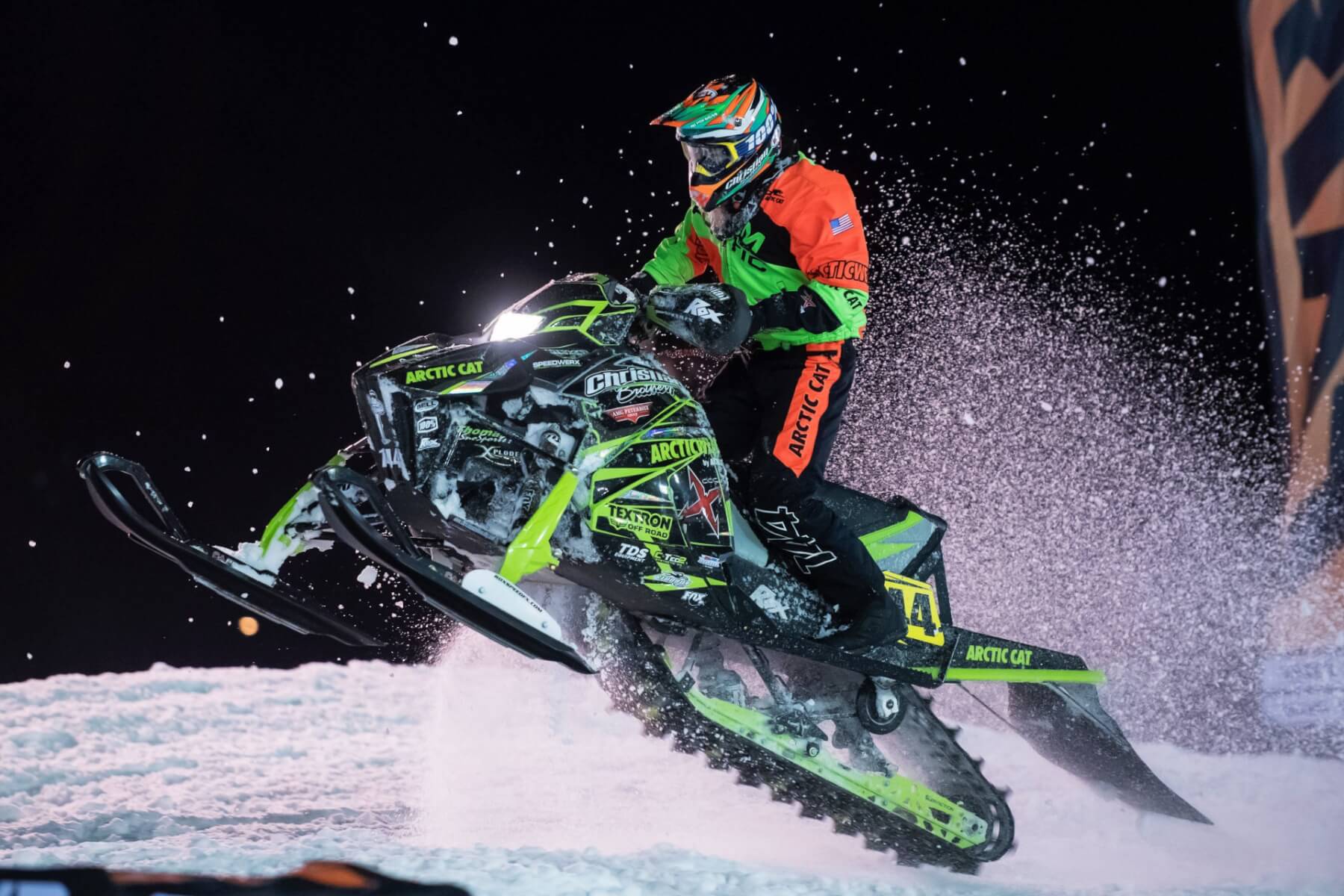 Christian Brothers Racing gave away a CBR Team Jacket on Friday and Saturday to two lucky youths. Winners were drawn randomly from the Arctic Cat ZR 200 snowmobile entries. In addition to the jackets at every event, race fans also have the chance to enter to win an Arctic Cat ZR 200 snowmobile. The giveaway is open to fans 12 years old and younger and they must be signed up by a legal parent or guardian. Only one entry will be allowed for each eligible fan per event. The winner will be drawn Saturday, March 16, 2019 at the ACS Lake Geneva Grand Finale in Lake Geneva, Wisconsin and need not be present to win.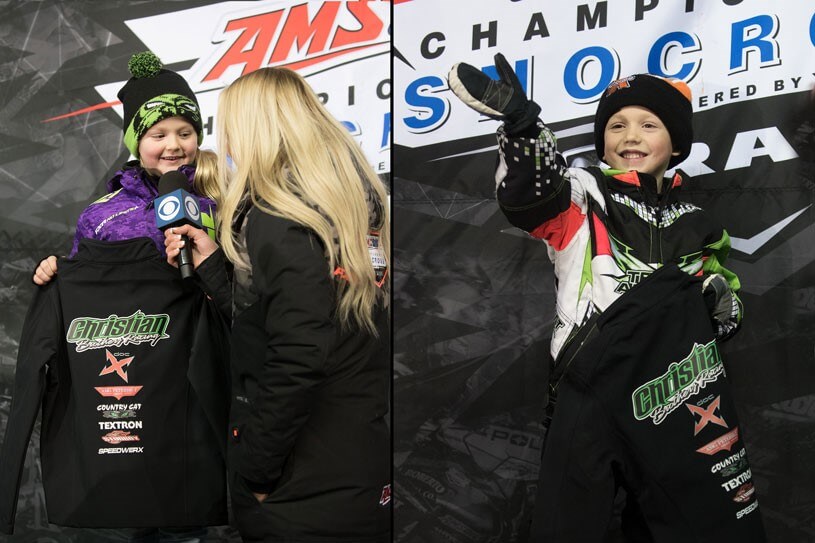 Next up for Christian Brothers Racing snocross team is the U.S. Air Force Snocross National January 25-26 in Deadwood, South Dakota. For more information on Christian Brothers Racing visit www.christianbrosracing.com. Follow Christian Brothers Racing on Facebook, Twitter, YouTube and Instagram.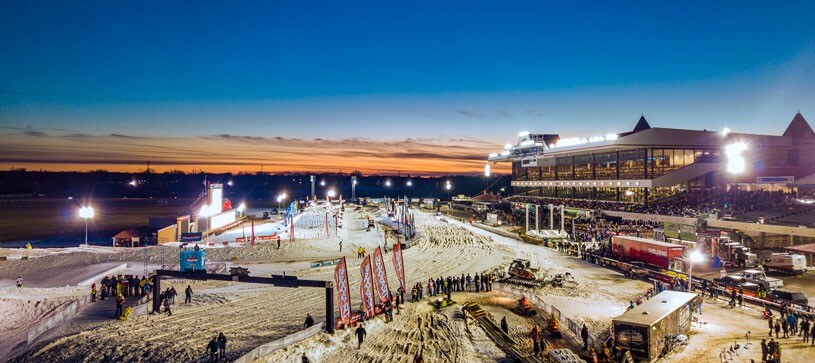 Photo Credit : Lissa Marsolek
Sponsors: Team Arctic, DocX, Textron Off Road, Country Cat, AMG Peterbilt Group, TDS Equipment, StudBoy, Speedwerx, FOX Racing Shox, 100%, Bell, Rox SpeedFX, C&A Pro, C-Tec2 Synthetic Oil, CAMSO, Mitsubishi, 139 Designs, Hayes, TekVest, Gama Aviation, LEATT, Minnesota United Snowmobilers Association