Shakopee, MN (January 8, 2019) – Hentges Racing's weekend trajectory was similar to the temperatures at the Pirtek Snocross National at Canterbury Park in Shakopee, Minnesota, this past weekend – it was on its way up. Sun and temperatures in the 40 F range drew a huge crowd of spectators and made for pleasant racing conditions. With home base in Shakopee, the team considers Canterbury its home race, and the event is backed by one of the team's major sponsors, Pirtek.
Kody Kamm has been chipping away at the front runners so far this season, and Canterbury saw that trend continue. A 12th place finish on Friday meant there was only one direction to go -up. Kamm delivered on Saturday posting two wins in heat racing and then claiming the lead on the first lap and holding it for most of the race.
"We had a bunch of struggles on Friday," Kamm said. "We totally turned it around Saturday. It felt great to lead a final almost from start to finish, that's where we need to be. I made a couple bad choices on lines and fell back to second. We'll move forward and be ready for Deadwood."
Petter Narsa's weekend was similar to Kamm's with struggles on Friday getting turned into success, or near success, on Saturday.
"Yeah, Friday wasn't where we wanted to be," Narsa said. "Bad qualifying and then a back row start through the LCQ where I had to work really hard just to get 10th. The team didn't quit, and we figured out some of the things that were holding us back. Saturday I got 4th on the gate pick and got the holeshot. Kody passed me and I slotted into second, but unfortunately, I had a mechanical with the sled and that ended my night. Credit the team with figuring things out and turning it around for us literally overnight."
The next event on the Hentges Racing schedule is the U.S. Air Force Snocross National January 25-26, 2019, in Deadwood, South Dakota. For more information on Hentges Racing visit www.hentgesracing.com. Follow Hentges Racing on Facebook, Twitter, Instagram and YouTube.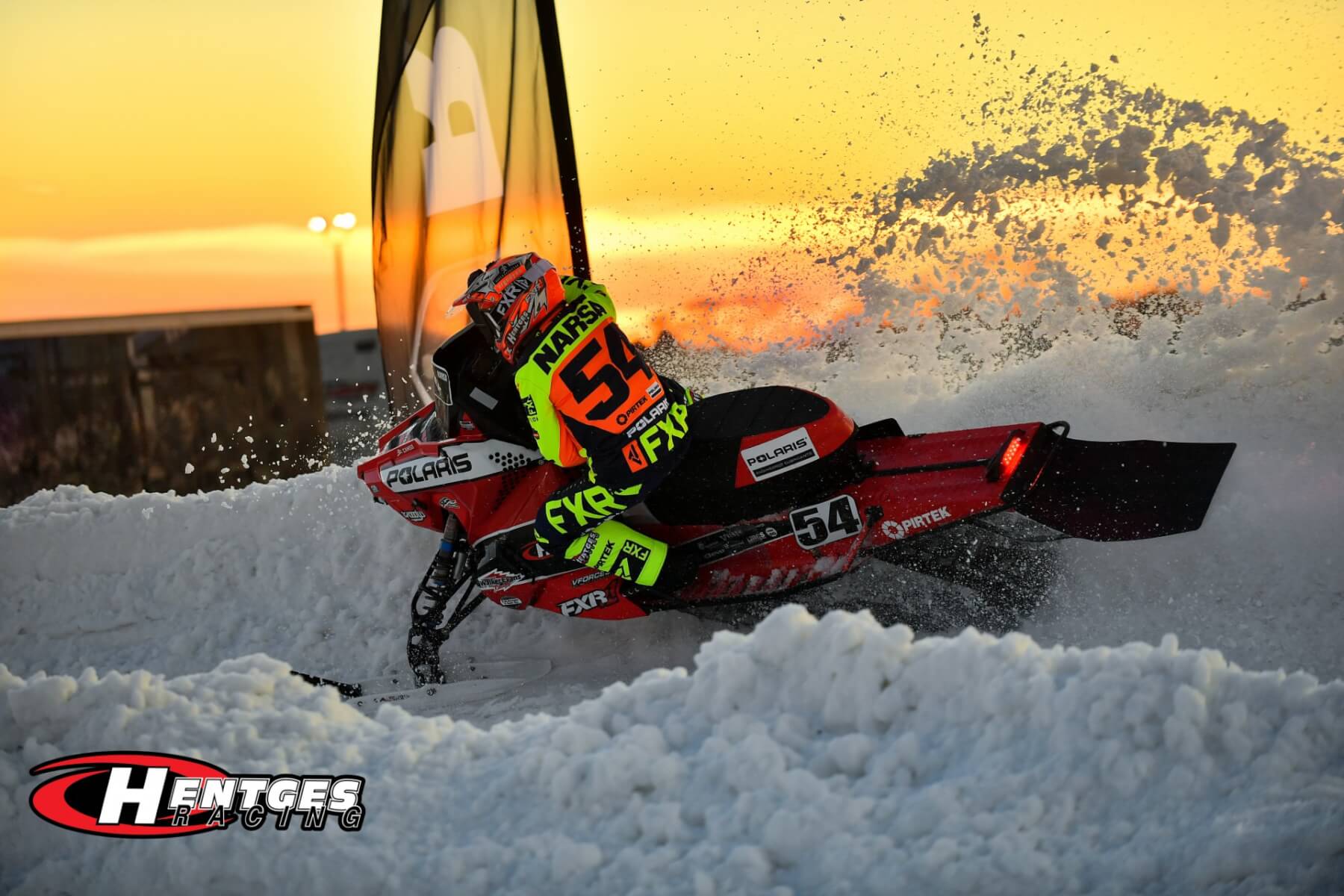 Photo by Crystal Wallem Photography
Team Partners: Polaris,Pirtek, FXR, Monster Energy,Polaris Engineered Lubricants, Woody's Traction Control, Walker Evans Shocks, Apple Ford Shakopee, Forterra Pipe & Precast, S.M. Hentges & Sons, Ergodyne, C&A Pro Skis, 139 Designs, Camso, NGK Spark Plugs, EVS,SLP
©2019 Hentges Racing | 15746 Jocko Ct, Shakopee MN 55379