Big track, warm weather to greet fans in Michigan this weekend
MT. PLEASANT, MICH.~ With a winter warm-up on the way for this weekend, the worlds best snocross racers will begin the second-half of the AMSOIL Championship Snocross, POWERED by RAM season with two action-packed days of racing in Mt. Pleasant, Mich., February 1-2.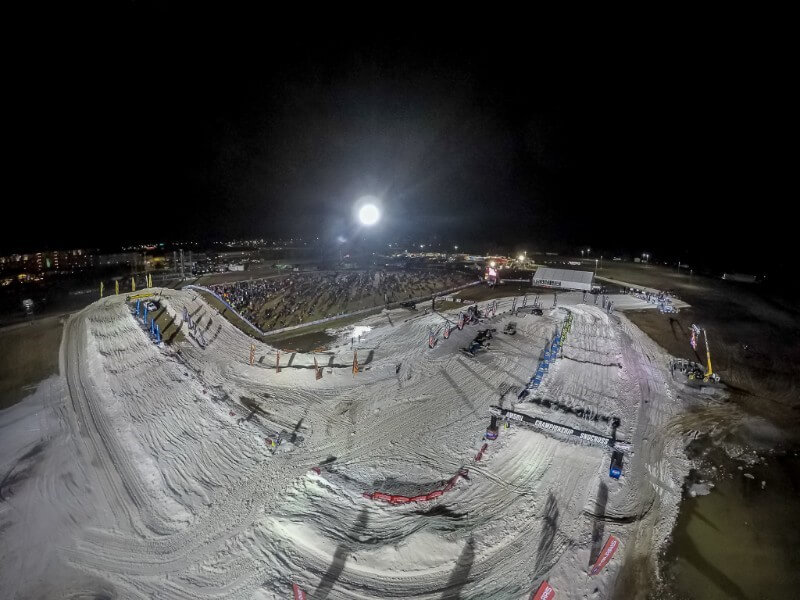 The annual Soaring Eagle Snocross National promises to be full-throttle as championship contenders begin to separate themselves from the pack. The last two rounds of racing in Deadwood, S.D. saw multiple changes to the top five in both the Pro and Pro Lite classes. Points leader Elias Ishoel's lead was cut in half, and four-time winner Lincoln Lemieux and Adam Renheim are tied for second and poised for a title chase. In Pro Lite, Francis Pelletier holds a 31-point lead, but is still looking for his first win this season. Behind him sits a hungry group of young riders looking to breakout. Through the first eight rounds of racing, there have been six different winners, with all six picking up their first career wins this season.
"The racing has been the best we have seen in years," said ISOC President Carl Schubitzke. "The young guys in both classes aren't afraid of the veterans, but the veterans aren't backing down from the young guys, either."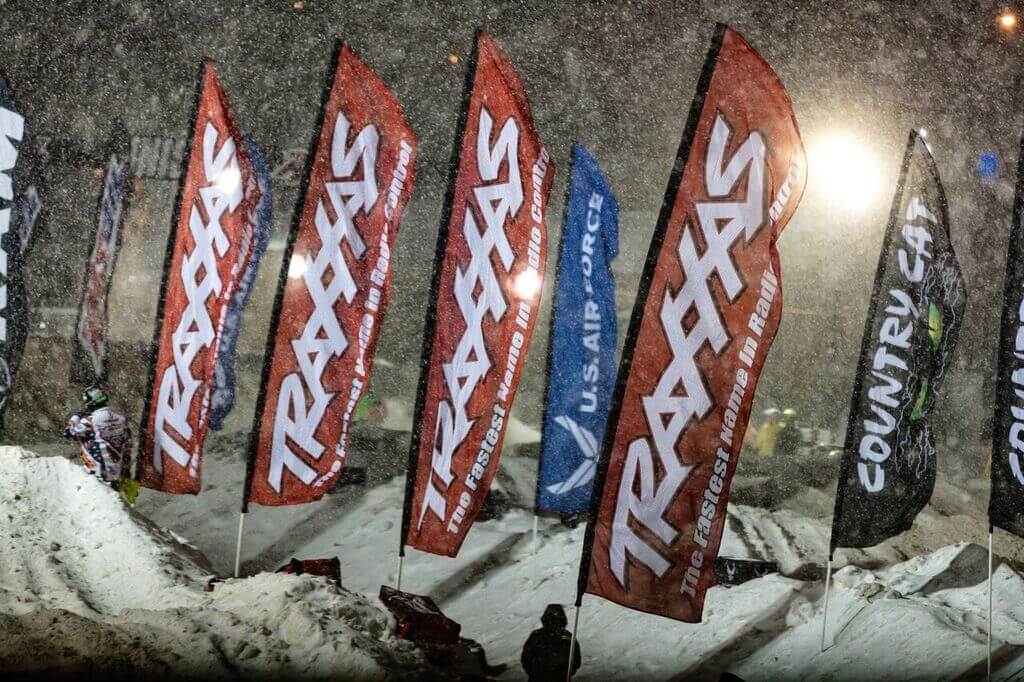 Despite the recent cold snap that has gripped much of the United States, the winter has played out perfectly for the big track at the Soaring Eagle Casino and Resort. Lots of snow will meet the racers, and fans will be rewarded with ideal spectating conditions. With temperatures expected to reach the upper 30's on Saturday, spectators will be able to enjoy great racing, and all of the off-track excitement that comes with the national tour.
"Fans can meet the drivers, get autographs, walk the pits and do so much more," said Schubitzke. "Our partners really make it entertaining. From the Traxxas track, to RAM trucks and FXR's many contests, the day is fun for the whole family."
Racing begins on Friday morning, with opening ceremonies at 6:00 PM both days. Pro autographs start at 3:00 PM on Saturday. Tickets can be purchased on-site, or on-line at https://bit.ly/2UvLGA5.
About ISOC: AMSOIL Championship Snocross, Powered by Ram, is owned and operated by the International Series of Champions (ISOC) out of Albertville, Minn. All events are available via live stream at snocross.com. For more information on its events and schedules, go to snocross.com. Press inquiries can contact Miranda Hopp at miranda@snocross.com