Fertile, MN (February 24, 2019) – Nestled against the shores of Lake of the Woods in far northern Minnesota, Warroad has played host to various cross-country snowmobile racing events over the past two decades. The town and its surrounding terrain make a perfect setting for cross-country, with woods, ditch, shoreline and plenty of snow. With eight inches of fresh snowfall and poor visibility, officials pushed back the start to 10:30 A.M on Saturday and also adjusted the race to a one day event due to the weather.
Zach Herfindahl has been the rider to beat on the USXC cross-country racing circuit in 2019. Fresh off his win of the two-day Goodridge/Grygla 500, Herfindahl has a comfortable points lead with just four events left on the schedule. After a disappointing DNF in Pro Open, Herfindahl came back to claim 2nd place in Pro Factory 600, the premier class on the circuit.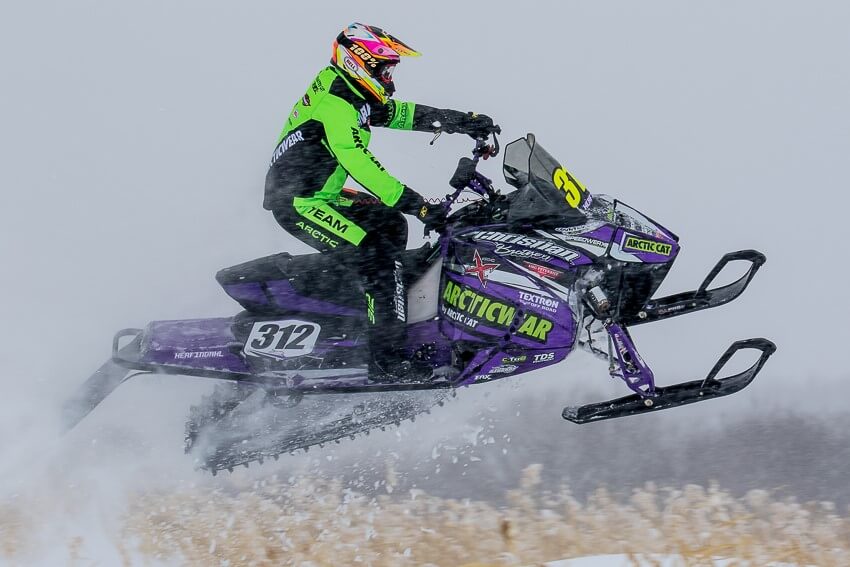 "Warroad was a pretty wild weekend for me and the team," Herfindahl said. "We started really strong in Pro Open but engine problems put us out of the race on the first lap. By the end of the day the track was really rough and technical. We blew a belt and I had a small off, so that set me back time-wise, but we salvaged a second place. The team gave me winning sleds, but the cards just weren't in our favor."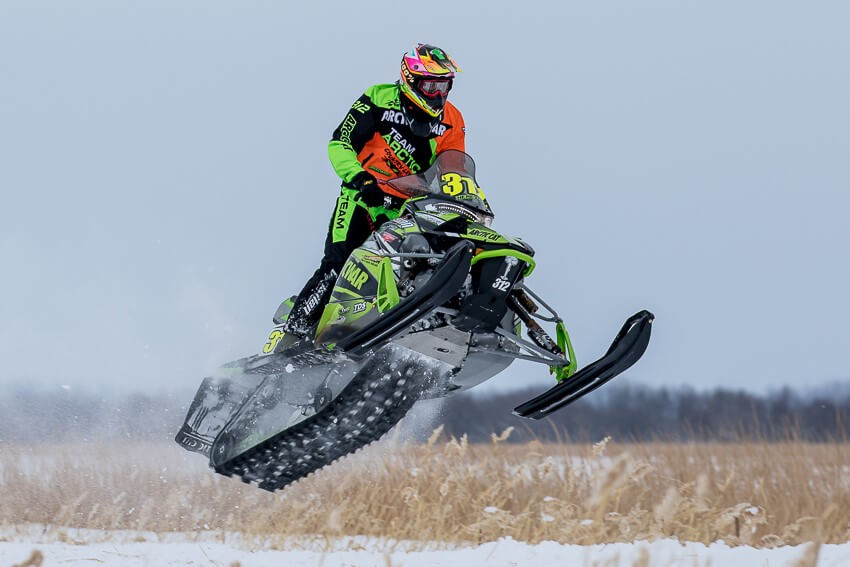 New to the Christian Brothers Racing team in 2018-2019, David Brown has been steadily climbing in the race results in Pro Factory 600 and Semi-Pro Factory 600. At Warroad he had his best weekend so far in his main class, Semi-Pro Factory 600, taking second place. Brown also claimed an 8th place finish in the Pro class, showing he has the speed to run in the top class.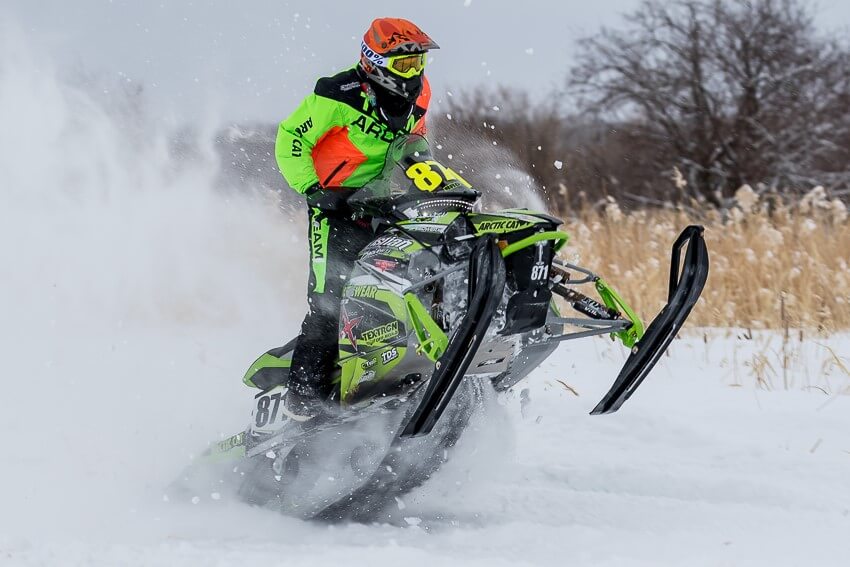 "Warroad was the best weekend for me so far this season," Brown said. "The track was really challenging. I finished second in Semi-Pro and 8th in Pro despite getting stuck in Semi-Pro and coming off the sled in Pro. Overall great weekend and the team did everything we needed to be successful."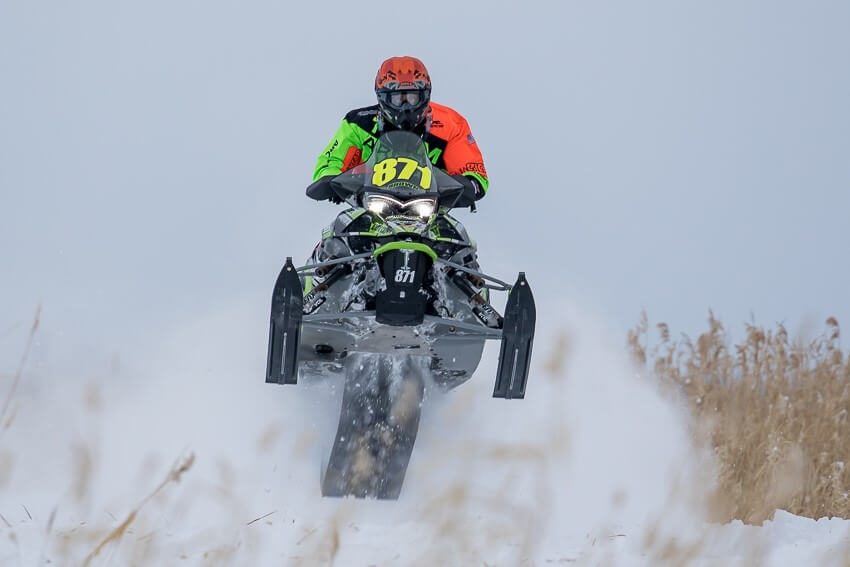 Next up for Christian Brothers Racing cross-country riders is the Naytahwaush 100 March 2-3 in Naytahwaush, Minnesota. For more information on Christian Brothers Racing visit www.christianbrosracing.com. Follow Christian Brothers Racing on Facebook, YouTube, Twitter and Instagram.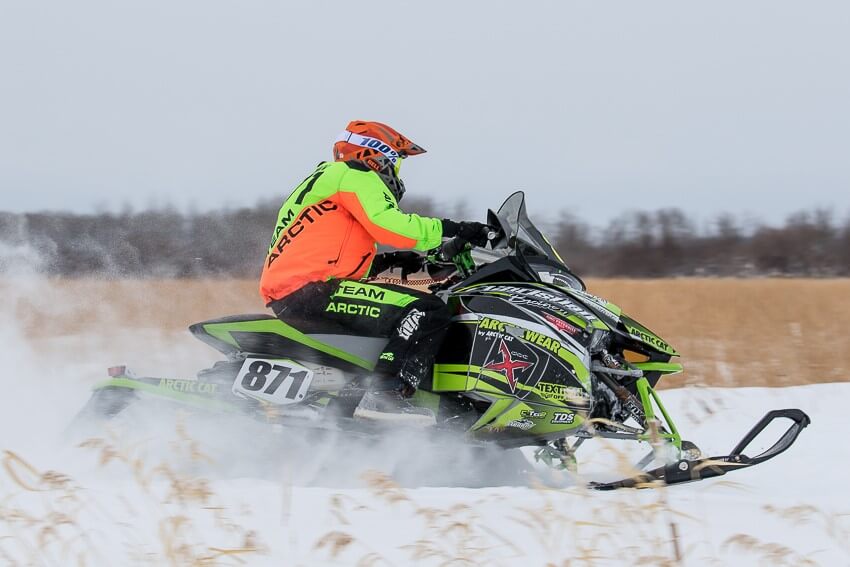 Action Photos Credit : Aaron Kennedy
Sponsors: Team Arctic, DocX, Textron Off Road, Country Cat, AMG Peterbilt Group, TDS Equipment, StudBoy, Speedwerx, FOX Racing Shox, 100%, Bell, Rox SpeedFX, C&A Pro, C-Tec2 Synthetic Oil, CAMSO, Mitsubishi, 139 Designs, Hayes, TekVest, Gama Aviation, LEATT, Minnesota United Snowmobilers Association