Theisen's Snocross National event melds family-fun with world-class racing
Dubuque, Iowa ~ Big air, family-fun and title hopes await race fans in the Tri-State Area as the third annual Theisen's Snocross National comes to Dubuque for two days of bar-to-bar action on March 8-9.
Now in its third year, the high-octane experience is a key stop along the AMSOIL Championship Snocross, POWERED by RAM national tour, and fans will find two-days of entertainment as the world's best Snocross racers embark upon the Sundown Mountain Resort. With just four rounds of racing left this season, the annual Iowa stop is key for championship contenders, including the tightly challenged Pro and Pro Lite classes.
"There are only two weekends of racing left this year, and we are seeing the closest points battles in history," said ISOC President Carl Schubitzke. "There have been multiple winners across all classes, and it's a guess on who will step-up and win each night. The two rounds in Iowa will make a difference."
Theisen's is back this year as the title sponsor. Tony Theisen, Board Co-Chair at Theisen's stated, "We are very proud and excited to be the title sponsor for the Theisen's Snocross National in Dubuque, Iowa. The Tri-States area and Dubuque is what we call home and where our company started back in 1927. Our family have been snowmobiling enthusiasts for decades and having the chance to partner with ISOC and Sundown Mountain to bring the best Snocross racers in the world to our community is a dream come true for us. We look forward to sharing this premier event with thousands of fans from all over the Midwest!"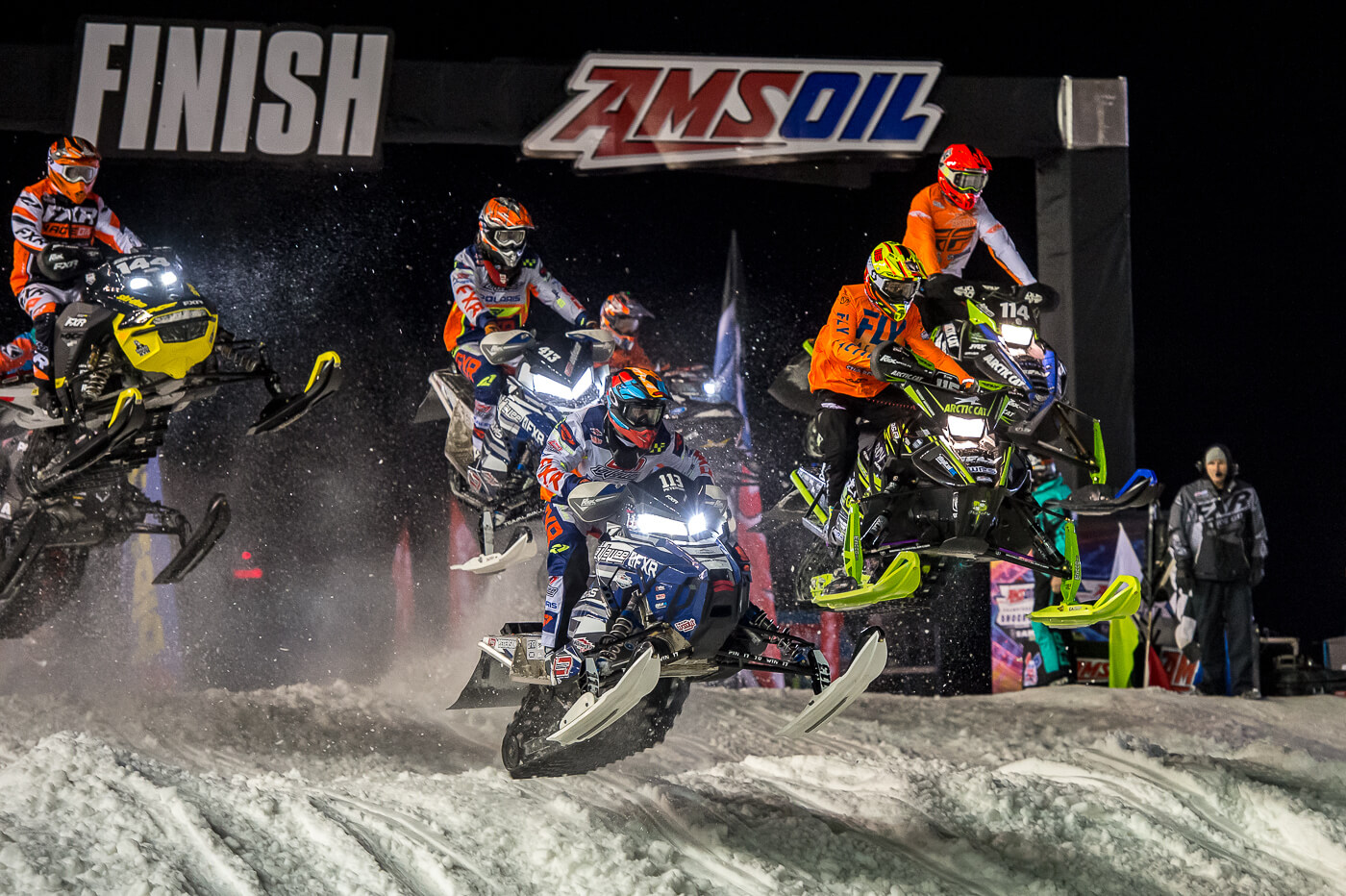 Fans can also take advantage of special ticket pricing at any Theisen's Home Farm Auto location. 1 Day tickets are $20 (compared to $25 online + fees, and $35 at event) and full weekend passes are $25 (Compared to $35 + fees, and $45 at event). As always, the event offers free entrance for kids under the age of 10-years-old.
A new-and-improved track layout will meet those drivers, as well as offer a greater spectator viewing opportunity.
Racing begins on Friday afternoon, with opening ceremonies at 6:00 PM both days. Pro autographs start at 3:00 PM on Saturday. Tickets can also be purchased on-site, or on-line at https://bit.ly/2EiIBwF.
About ISOC
AMSOIL Championship Snocross, Powered by Ram, is owned and operated by the International Series of Champions (ISOC) out of Albertville, Minn. All events are available via live stream at snocross.com. For more information on its events and schedules, go to snocross.com. Press inquiries can contact Miranda Hopp at miranda@snocross.com
About Theisen's
Theisen's Home Farm Auto serves our customers by offering top quality brands at an excellent value, focusing keenly on exceptional customer service. Theisen's stores sell hunting and fishing equipment, houseware, automotive goods, apparel, household hardware, lawn and garden supplies, paint, pet supplies, sporting goods, farm supplies, livestock feed and tools. Theisen's currently operates stores in 24 locations across Iowa including: Ames, Anamosa, Cedar Rapids N.E., Cedar Rapids S.W., Charles City, Coralville, Davenport, Dewitt, Dubuque, Dyersville, Grinnell, Indianola, Iowa Falls, Maquoketa, Marshalltown, Monticello, New Hampton, Newton, Pella, Tipton and Vinton. We have three stores in Wisconsin, located in Sparta, Black River Falls, and Jefferson.
Opened in 1927 by the Theisen family, the Theisen's locations are supported by the corporate headquarters and distribution center located in Dubuque, IA.
About Sundown Mountain Resort
Sundown Mountain Resort is one of the best Midwest ski resorts offering 21 runs, 2 terrain parks, 4 lifts with 2 conveyor carpets and 475 feet of vertical.
Conveniently located in the Midwest, Sundown Mountain Resort offers:
Two mountain top lodges overlooking 100 square miles of countryside
Total vertical drop of 475 ft. carved out of picturesque cedar trees
21 scenic trails with beginner, intermediate and advanced terrain
2 terrain parks with progressive features
State-of-the-Art snowmaking and grooming
Ski and snowboard lessons for all ages and abilities
Family friendly fun
Our highly qualified and enthusiastic staff is here to make your experience the best of all Midwest ski resorts.
Read more: https://sundownmtn.com/