FXR® LAUNCHES 2020 LINE WITH GROUND-BREAKING NEW HELMET, INDUSTRY EXCLUSIVE TECHNOLOGY AND 3-YEAR WARRANTY
New 6D Helmet Touts Unprecedented Safety; Exclusive F.A.S.T. is a Must Have for Riders
WINNIPEG, MANITOBA August 22, 2019 – Innovation doesn't simply happen. It requires purpose, hard-work, collaboration and a belief in finding a better way. And when fueled by passion, there's nothing you can't achieve. This is FXR. Our drive is unrelenting, our purpose is clear and our passion to ride never fades. The recognized leader in snowmobile outerwear; no other brand has more wins, more championships and is worn by more riders across the farthest reaches of the snowbelt. We are a community of enthusiasts, racers, riders, athletes, designers and engineers. We are FXR.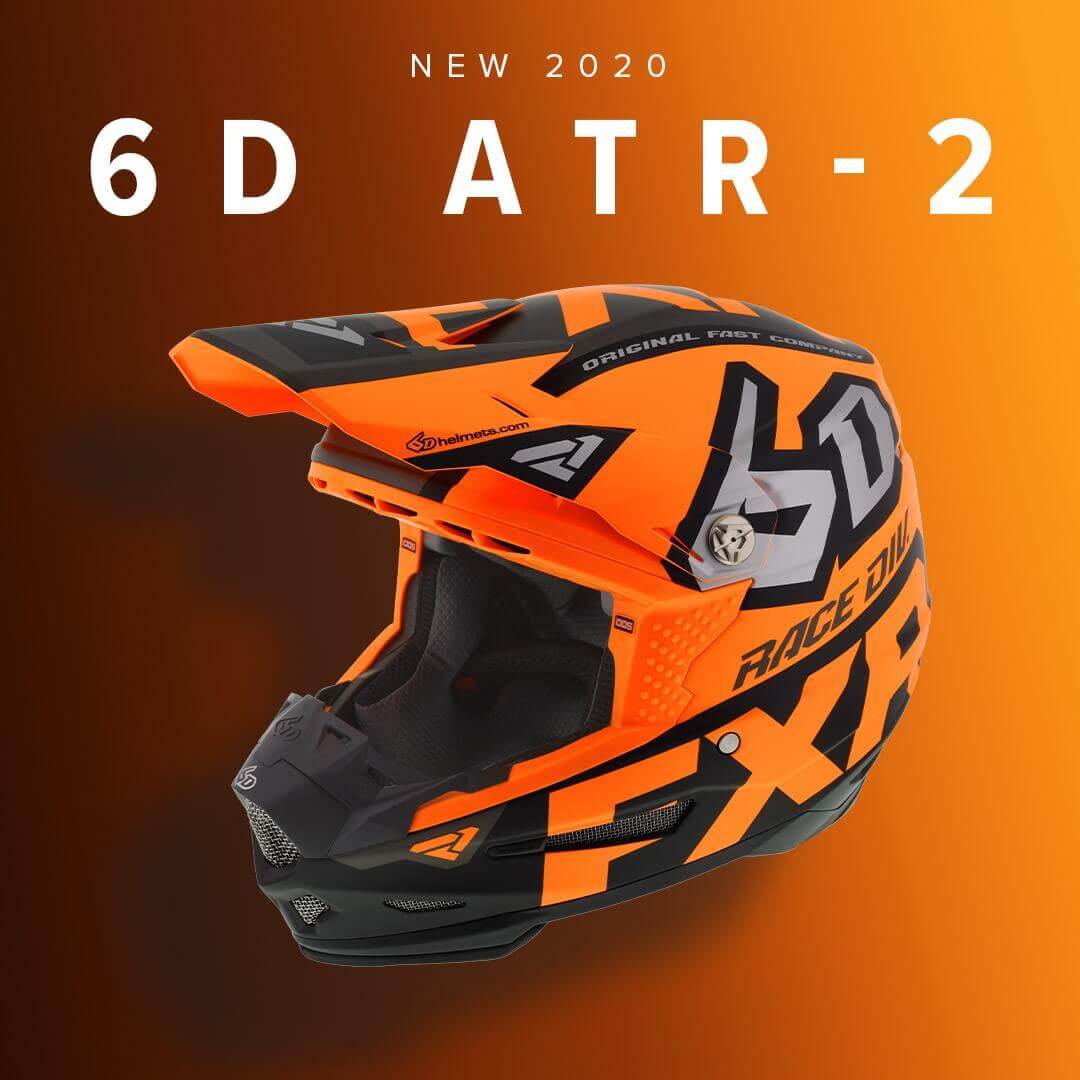 NEW – WORLD'S SAFEST 6D HELMETS MAKE WINTER DEBUT
The 2020 Snow Collection from FXR is here; and once again the recognized industry leader is introducing new technology, new materials and new styles to the sport. Leading the way is the all-new 6D® ATR-2 Race Division and Patriot helmets. Developed in partnership with 6D Helmets, both introduce industry exclusive Omni-Directional Suspension (ODS) technology to the sport and a level of impact isolation simply unmatched by any other helmet design. More than flashy graphics and countless vents, 6D ODS helmets feature a series of dampers mounted between the shell and absorption liner, allowing the liner to mitigate impacts in 3-dimensional space regardless of the energy or direction of the impact. Together, they work to protect the most important organ in your body…the brain. Significant testing has proven no other helmet comes even close to 6D in reducing the risk of concussions and other types brain trauma. They're simply the most advanced and safest helmets the sport has ever seen.
---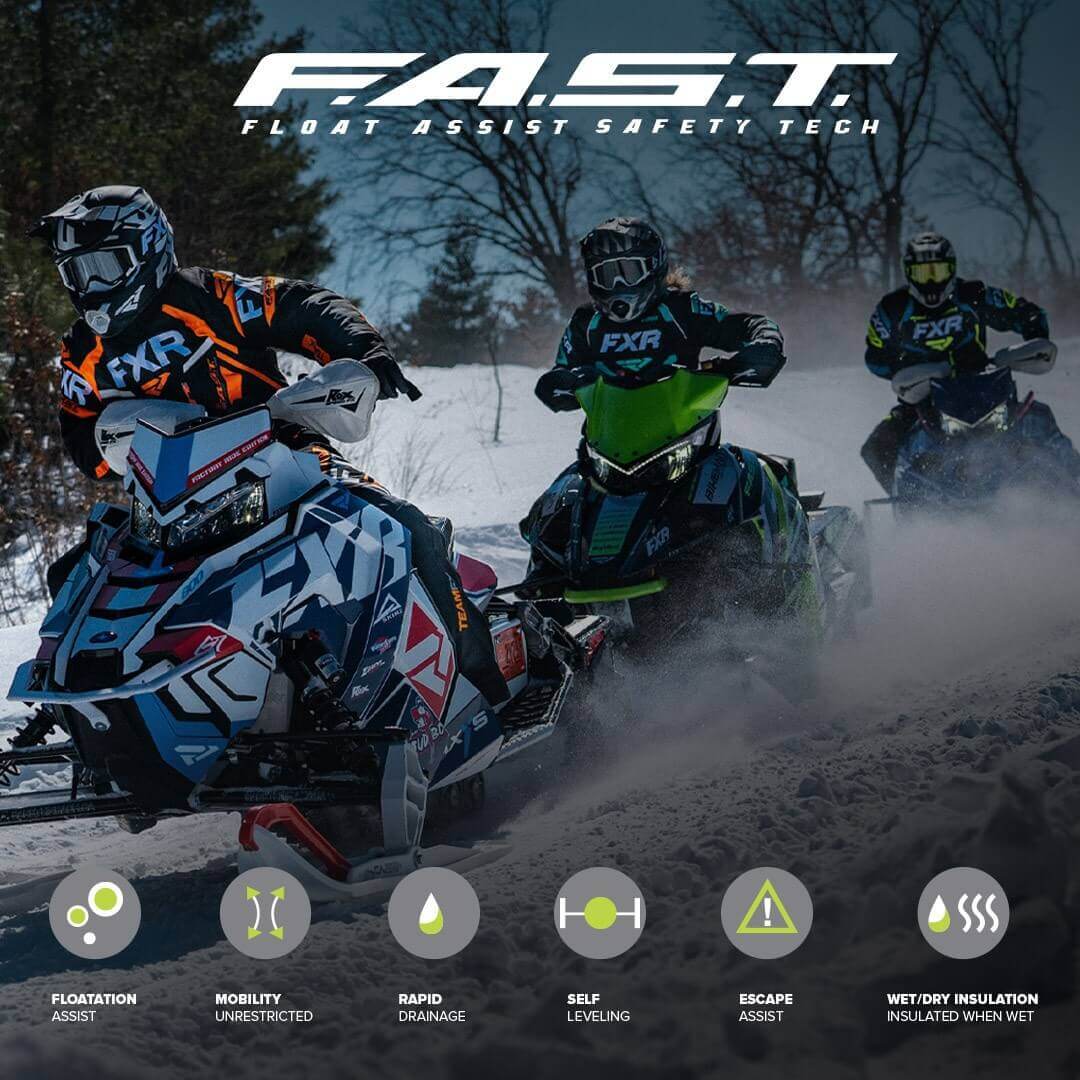 FXR EXPANDS USE OF INDUSTRY-EXCLUSIVE F.A.S.T. FLOTATION ASSISTANT TECHNOLOGY The FXR mission to deliver unprecedented protection doesn't stop with the new 6D helmet. Our exclusive Float Assist Safety Tech (F.A.S.T.) insulation is back and featured as standard technology in more garments than ever before. More than just insulation for warmth, F.A.S.T. delivers buoyancy assistance for up to two hours, giving you time and confidence necessary to escape frigid waters should the unthinkable occur. Not only does F.A.S.T. help to keep you afloat, it continues to insulate even when wet, giving you additional time to seek shelter. For 2020, you'll find no compromise F.A.S.T. in a wide range of men's and women's jackets, pants and monosuits. It's also featured throughout our entire children and youth outerwear selection for added safety and peace of mind you won't find anywhere else.
---
NEW 3-YEAR PROGRESSIVE WARRANTY FOR ALL OUTERWEAR AND EQUIPMENT
While some outerwear companies are making bold claims in regard to quality, FXR is backing it up with a new expanded 3-year progressive warranty. The new for 2020 assurance covers all outerwear and equipment including helmets, goggles, boots and gloves (excludes Race Division items). It's just another example of FXR's commitment to giving riders, and our customers the absolute best experience.
---
CROSSOVER SEGMENT EXPANDED AND SPLIT INTO 2 CATEGORIES

The fast growing crossover segment has prompted us to expand our offerings two-fold for 2020 by introducing both Mountain Crossover and Performance Crossover lines. The split will help customers choose gear to best match conditions, climate and their riding style and location.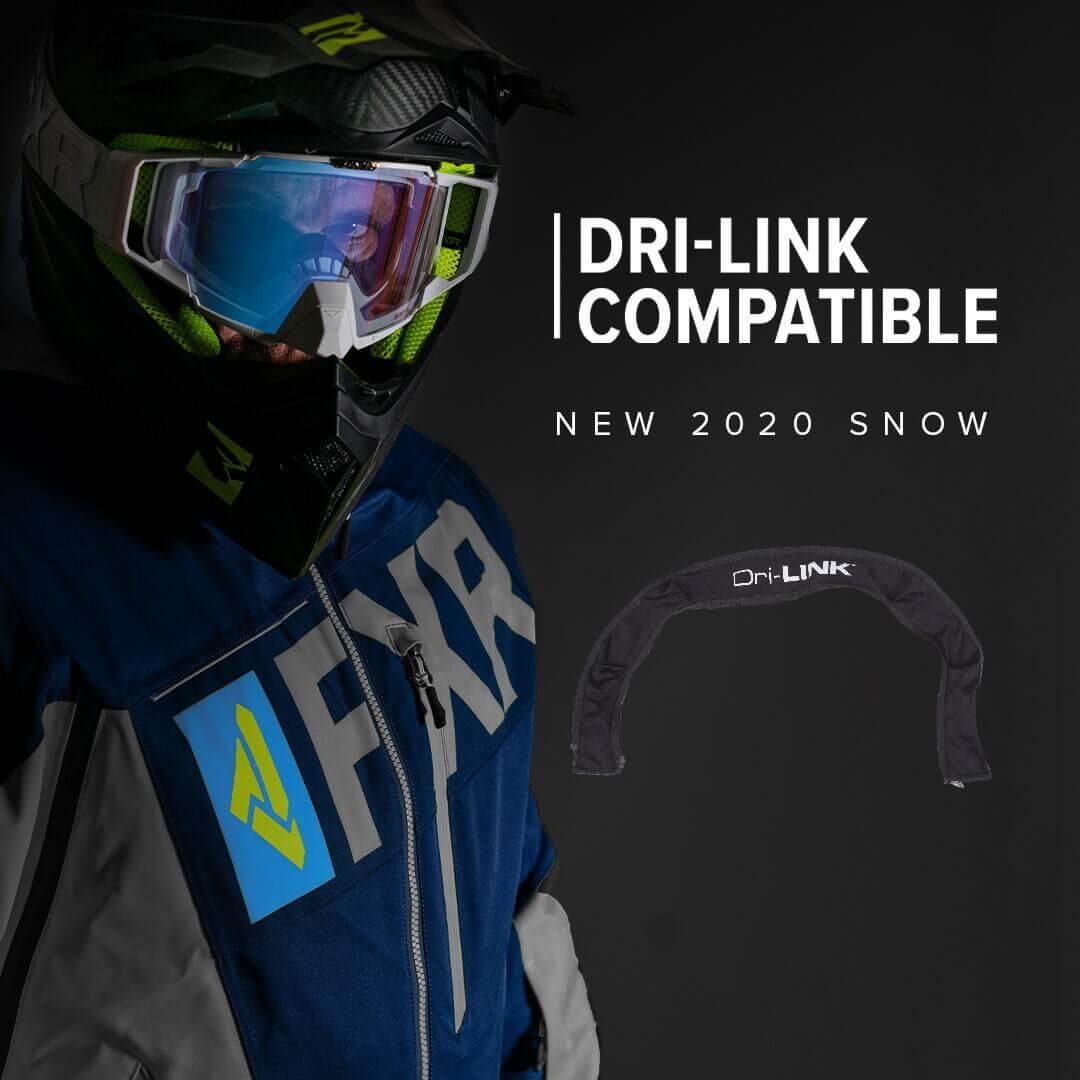 MOUNTAIN CROSSOVER
Engineered for backcountry riders that need the highest level of performance, FXR's Mountain Crossover line utilizes Omni-Stretch for maximum mobility, and ACMT to keep the rider dry and fight condensation throughout the ride.
Other advancements for 2020 include the expansion of FXR's exclusive Dri-Link® system. The extremely versatile design, which delivers the protection of a monosuit and the mobility and fit of two-piece, is now available as an optional accessory, allowing riders to mix, match, and Dri-Link jackets and pants within the Mountain Crossover category.
---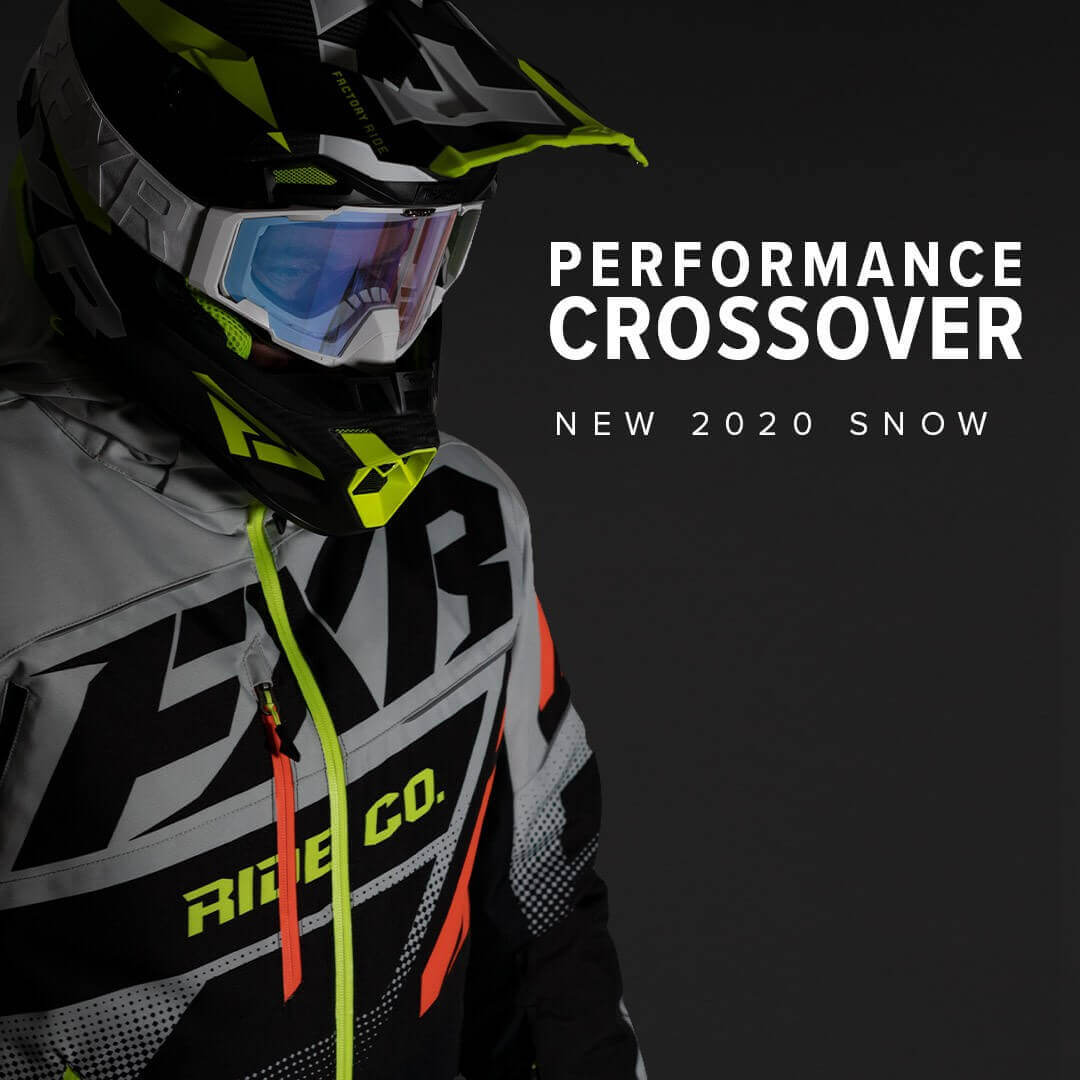 PERFORMANCE CROSSOVER
FXR's new Performance Crossover segment is focused on Mid-West and Eastern riders that aren't afraid to venture off the trail and explore. This collection focuses on F.A.S.T. insulation due to frequent encounters with frozen rivers and lakes found in this type of terrain, and is complimented by premium components and construction.
---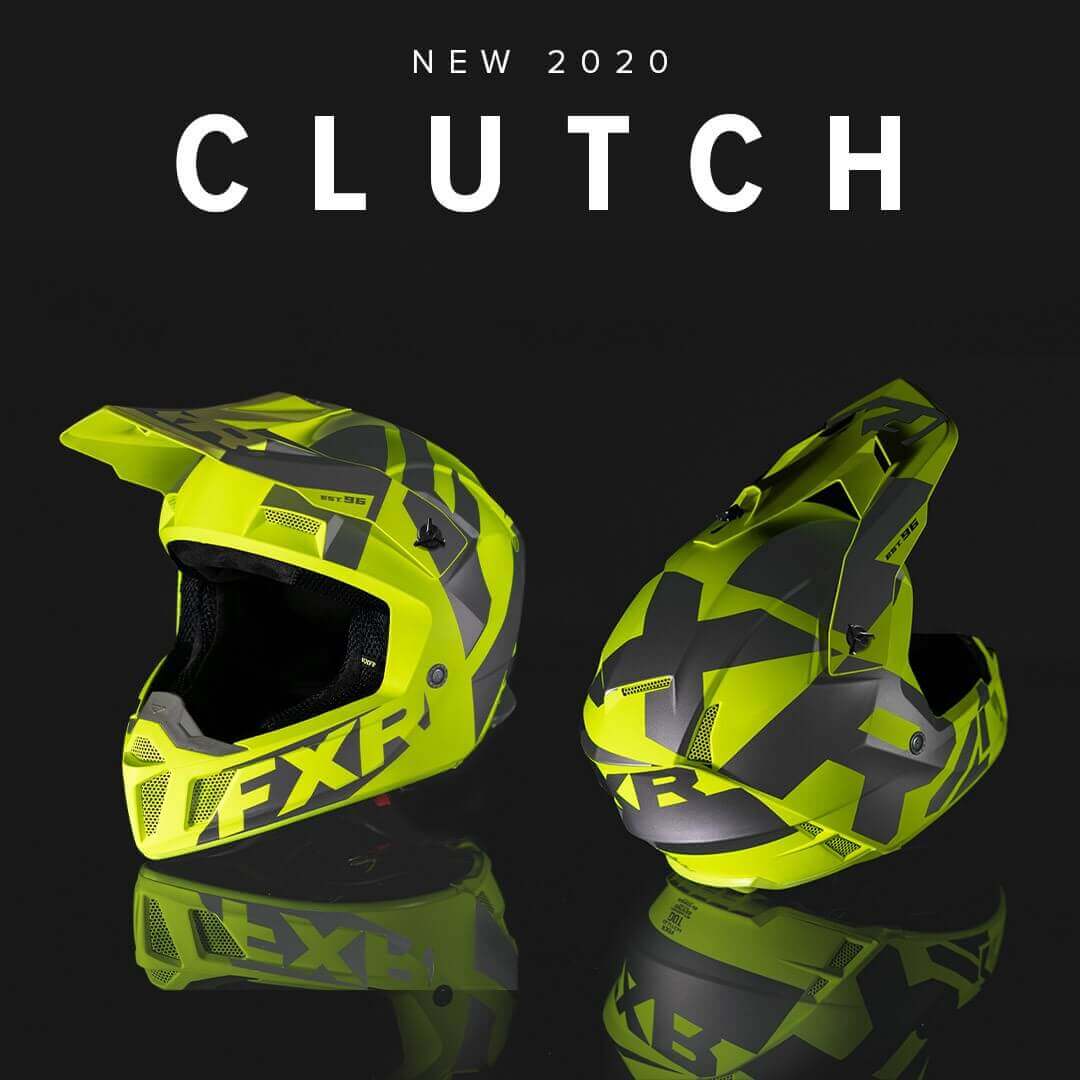 NEW HELMETS
While the new 6D helmet will be grabbing headlines with its bold infusion of technology to the segment, FXR was equally busy within the modular helmet category this past off-season with the introduction of the all-new Maverick helmet. This premium helmet touts an advanced breath box, unprecedented fit, incredible comfort and is pleasingly quiet. It's joined by the new Clutch Helmet that blends performance, style and safety into an all-new design. Joining these helmets is the industry's widest selection of gloves, boots and goggles, each touting best-in-class technology for the ultimate riding experience.
---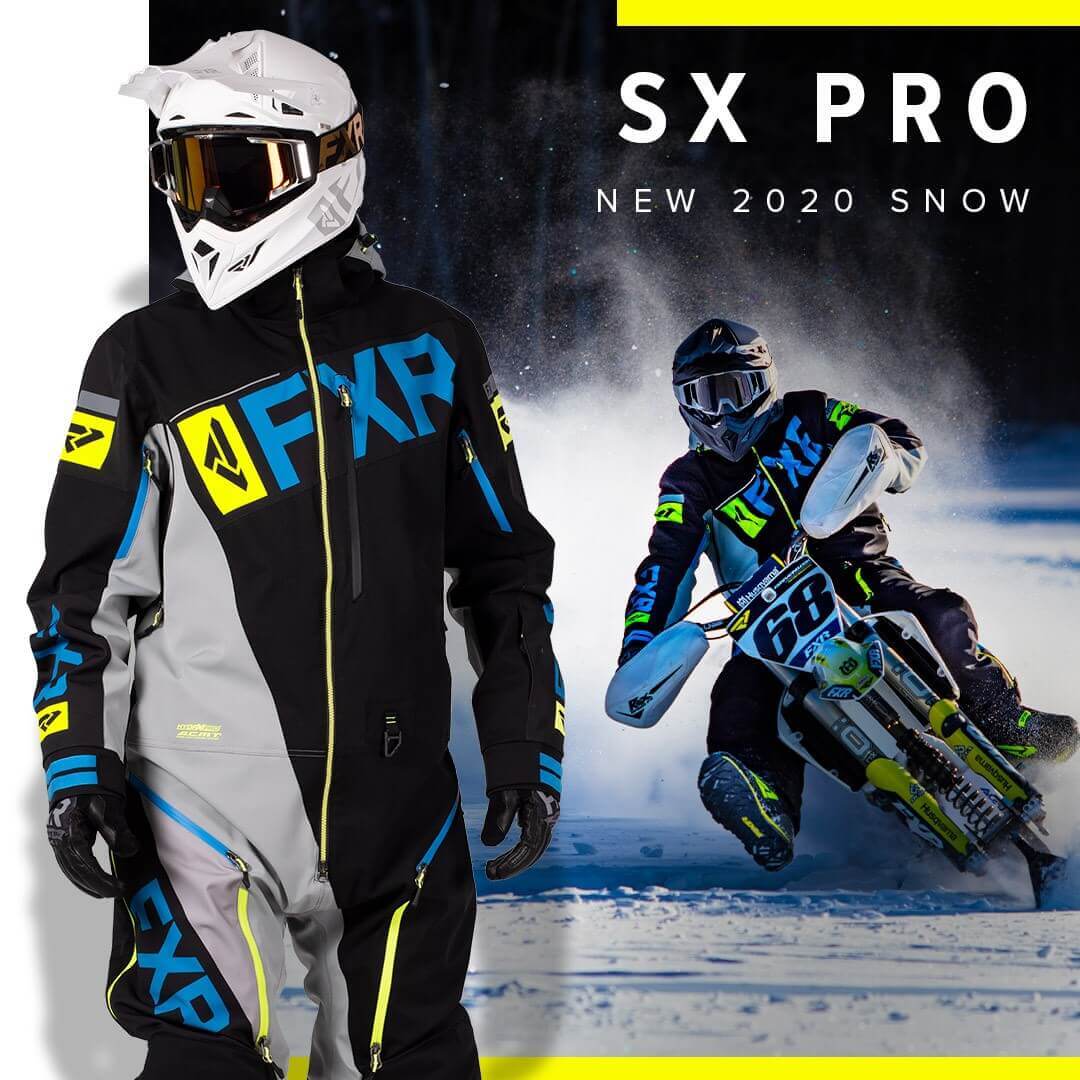 SX PRO
Elsewhere, the company continues to lead the category with the most robust and complete line of monosuits in the industry. In addition, no other outwear company in the sport has embraced and developed a more complete line of gear tailored for the growing snow bike market. The SX Pro line of outerwear is specifically engineered to meet the unique needs of snow bike riders.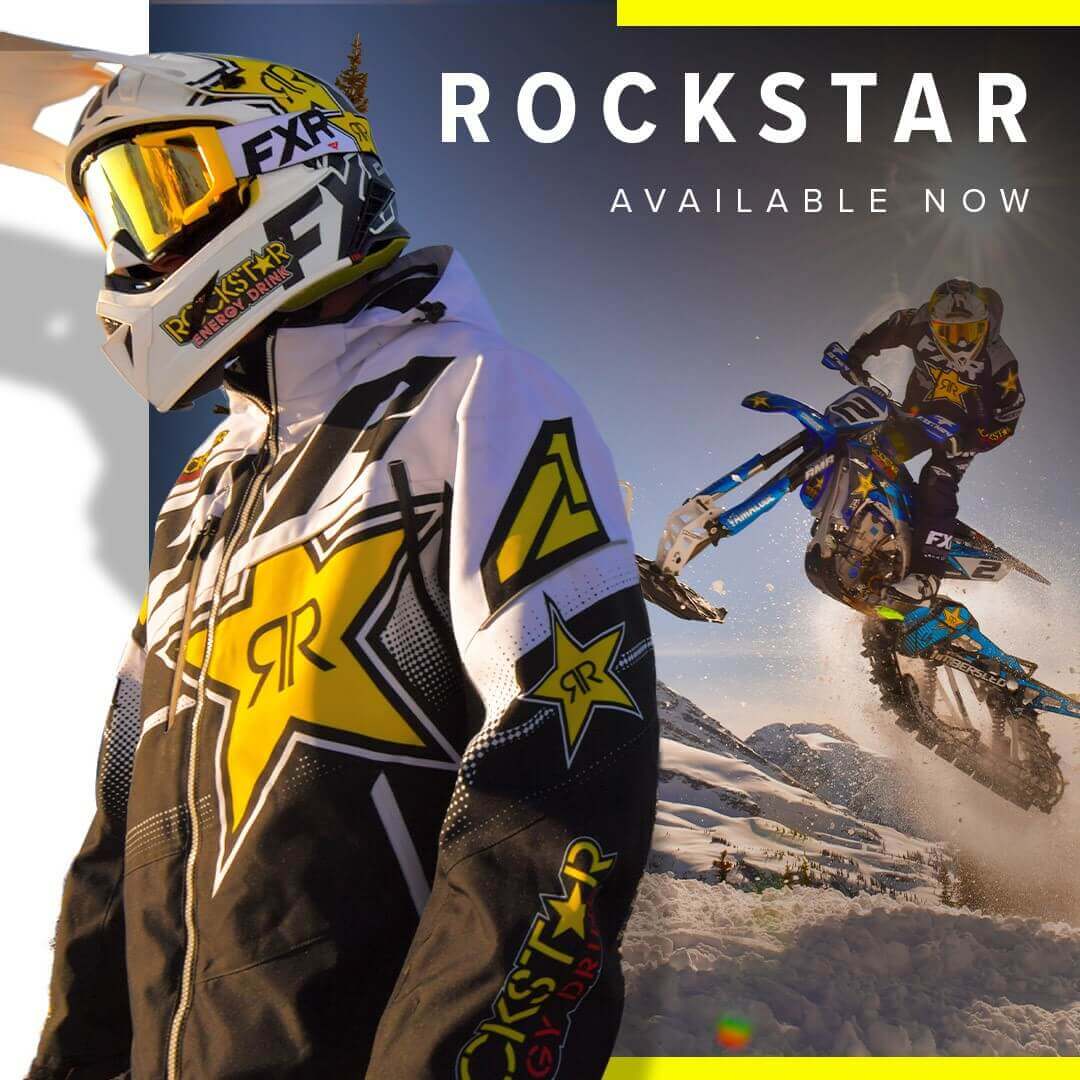 ROCKSTAR
Our continued partnership with Rockstar has allowed the company to reach beyond the enthusiast market and tap into the action sport lifestyle with gear that pushes limits in every way.
To learn more and see the complete 2020 FXR Snow Collection visit www.fxrracing.com. To order, see your local FXR dealer, or visit our website and click on Find a Dealer.

About FXR:
For more than 25-years, FXR Racing Inc., has progressed to become one of the most recognized motorsports clothing brands in the world and is the leader in performance outerwear and lifestyle gear for snowmobile, motocross and outdoor enthusiasts. The company also supports a chain of retail stores including a new Factory Outlet location in Minnesota. For more information, a complete review of product offerings, race support and retail locations visit fxrracing.com and follow them on Facebook, Twitter, YouTube and Instagram.