Albertville, Minn. ~ After a successful second season that saw the class nearly triple in size, the International Series of Champions is pleased to announce several new changes to the increasingly popular Snow Bike class.
Thirty-eight snow bike riders took part in at least one round of AMSOIL Championship Snocross Powered by RAM last season. The larger classes, and the overall improvement of machines have caught the attention of series officials. The high demand of the new and innovative class, will lead to increased on-track and television time for Snow Bikes, starting at the season opener in Duluth, Minn.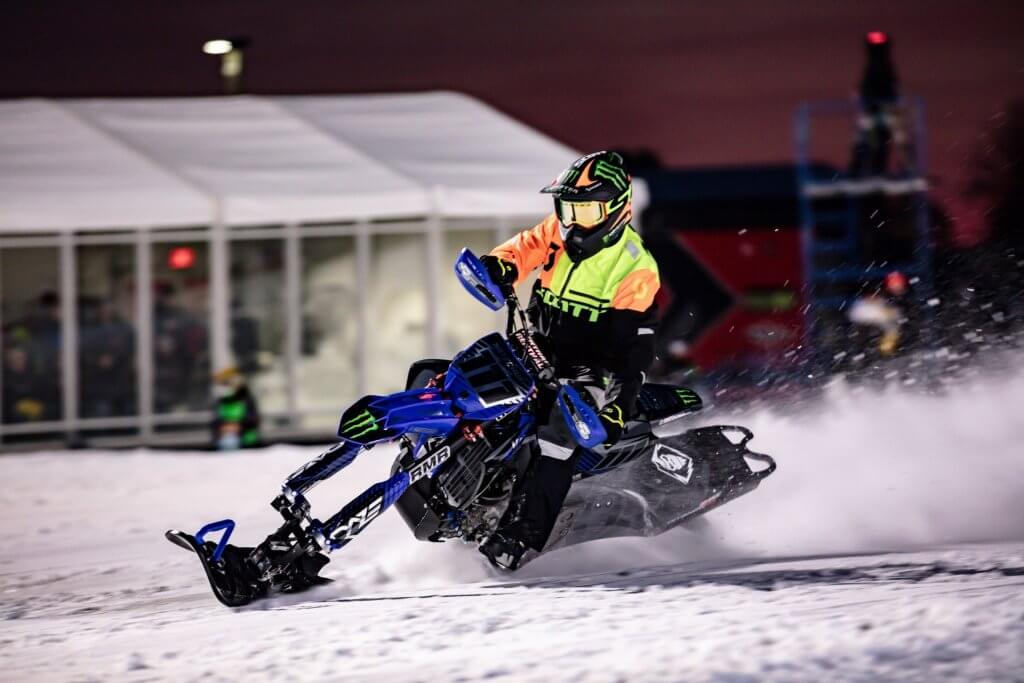 During the 2019-2020 season, the Snow Bike class will be included in both days of racing and will be switching to a two-moto format, similar to the traditional motocross structure racers face during the summer months. Both motos will be included as part of each events night show, with one moto following opening ceremonies and the other prior to the Pro Snocross finals.
"The two-moto format will be a great benefit to the class because it will give the racers more time on the track, and more time on the live stream and television networks," said ISOC Race Director, Carl Schubitzke. "We will also be adding them to our CBS Sports Network television coverage and elevating them to the same level as our Pro Snocross classes in the way of resources and recognition."
In addition to the two-moto format, ISOC is also adding an amateur class to each national weekend. The amateur Snow Bike class will run on Friday, and will follow the same two-moto format. 
Snow Bike divisions will be fully supported ISOC classes, and all competitors must adhere to the same guidelines as Snocross, including safety, rules and technical requirements. Snow Bike participants will also be required to run Sunoco 260 GT Plus this season. Sunoco is the Official Fuel of AMSOIL Championship Snocross.
The 2019-2020 AMSOIL Championship Snocross season starts Thanksgiving weekend in Duluth, Minn. This year's championship will include eight weekends with 17-rounds, and all events being shared on the CBS Sports Network and live streamed via snocross.com.
About ISOC: AMSOIL Championship Snocross, Powered by Ram, is owned and operated by the International Series of Champions (ISOC) out of Albertville, Minn. For more information on its events and schedules, go to snocross.com. Press inquiries can contact Matt Skubic at matt@snocross.com