ALBERTVILLE, MINN.~ The team at ISOC Racing is pleased to once again announce that all 17 rounds of AMSOIL Championship Snocross, Powered by RAM will be featured on the CBS Sports Network during the 2019-2020 season, with the first action airing on December 28 at 11:00 AM, ET.
Snocross enthusiasts from the plains of South Dakota, to the hills of New York, can enjoy the racing, as the World Greatest Snocross Racers embark to be crowned champion. The 2019-2020 schedule consists of traditional stops at Duluth, Shakopee, Deadwood, Salamanca (NY) and Lake Geneva while also being complimented with recently added venues in Fargo, Iowa and Michigan. 
The Snocross announcer team will be anchored by "Iron" Mike Schroeder, who is back for his 20th year of Snocross announcing. Iron Mike brings history, perspective and a keen insight to the announcer booth. Veteran motorsports announcer, Paul Szmal, will handle the play-by-play along with sideline reporter, Josie Christian, bringing you news and highlights from the pits and starting line.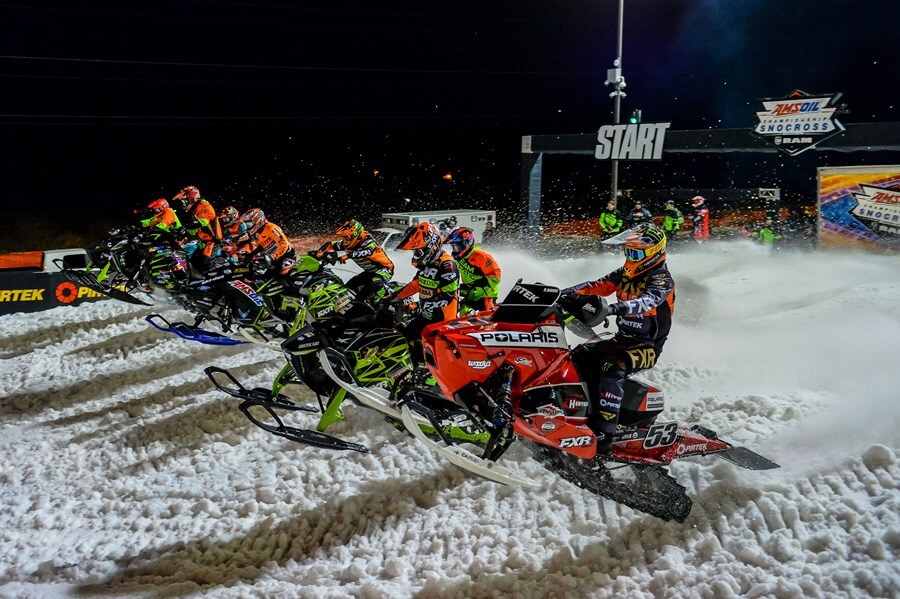 "We have made leaps and bounds of improvement every year at ISOC to help promote our partners and racers, and it wouldn't be possible without the help from crew at the CBS Sports Network," Said ISOC president Carl Schubitzke. "With our events being able to be seen both live or via CBS Sports, this new schedule will include world-class venues, and we are excited to see what this upcoming season of AMSOIL Championship Snocross brings."
With a strong schedule and CBS Sports in place, the series continues its commitment to remarkable racing, including an exceptionally talented group of Pro riders hoping to be crowned champion this winter. Past Pro Champions Kody Kamm and Elias Ishoel look to lead the charge as the season kicks off Thanksgiving weekend in Duluth, Minnesota.
About ISOC: AMSOIL Championship Snocross, Powered by Ram, is owned and operated by the International Series of Champions (ISOC) located in Albertville, MN. For more information on events and schedules, visit snocross.com. Press inquiries: contact Matt Skubic at Matt@snocross.com.