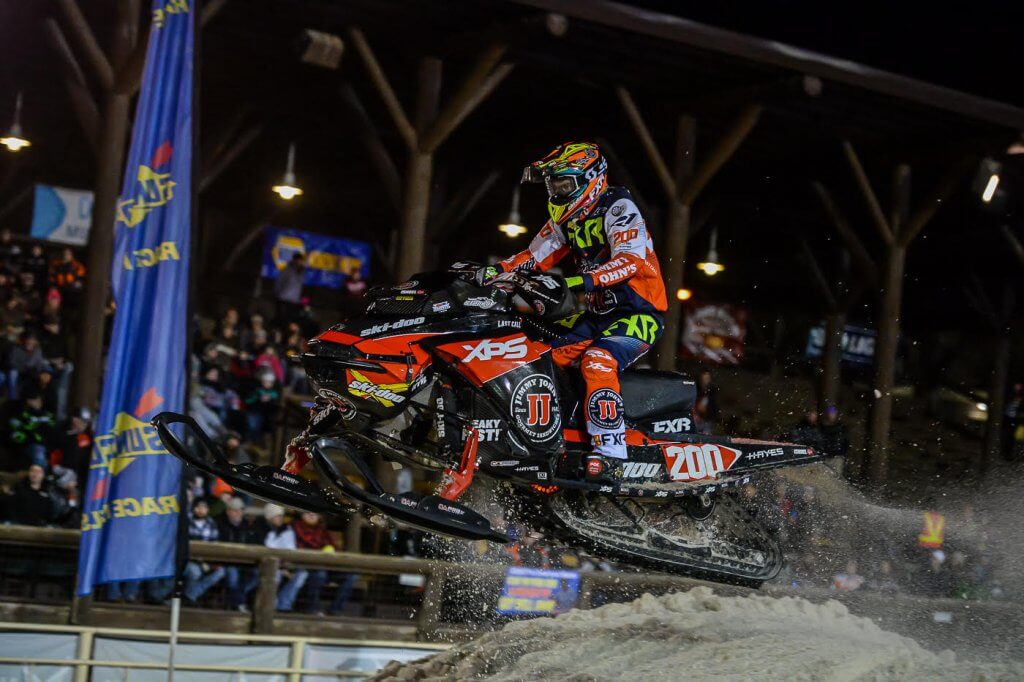 Deadwood, S.D. ~ When America's West was being settled, there were towns scattered around the country that become symbolic to the untamed geography. Deadwood rises to that occasion, and today, celebrates a history filled with tough men and women who had to fight to survive.
Much like it was nearly 150-years-ago, snocross racers of today have found over the past several season's that if they want to survive the annual stop on the AMSOIL Championship Snocross, Powered by RAM, they need to be tough and take whatever shots come their way. Friday night at the Days of '76 Rodeo complex was no exception.
Ishoel Keeps Charging
Deadwood is a gambling town, and if you were to wager on who will win the Pro finals this weekend, Ski Doo's Elias Ishoel would be considered a pretty good bet.
Ishoel's run of success this season is a testament to hard work and skill. The defending champion hasn't needed to take a lot of gambles this season, rather more calculated risks. In Deadwood, Ishoel was back on top of his game, winning both heat races and putting in another dominant ride in the Pro final.
The heat wins were relatively clean wins for Ishoel, but the final had him working from an early hole and a late race restart.
The hole wasn't deep, as Ishoel hopped out just behind Lincoln Lemieux and Logan Christian. He was able to get past Lemieux early, and diced with Christian for a few laps before digging in and setting a strong pace on the smallest track of the series.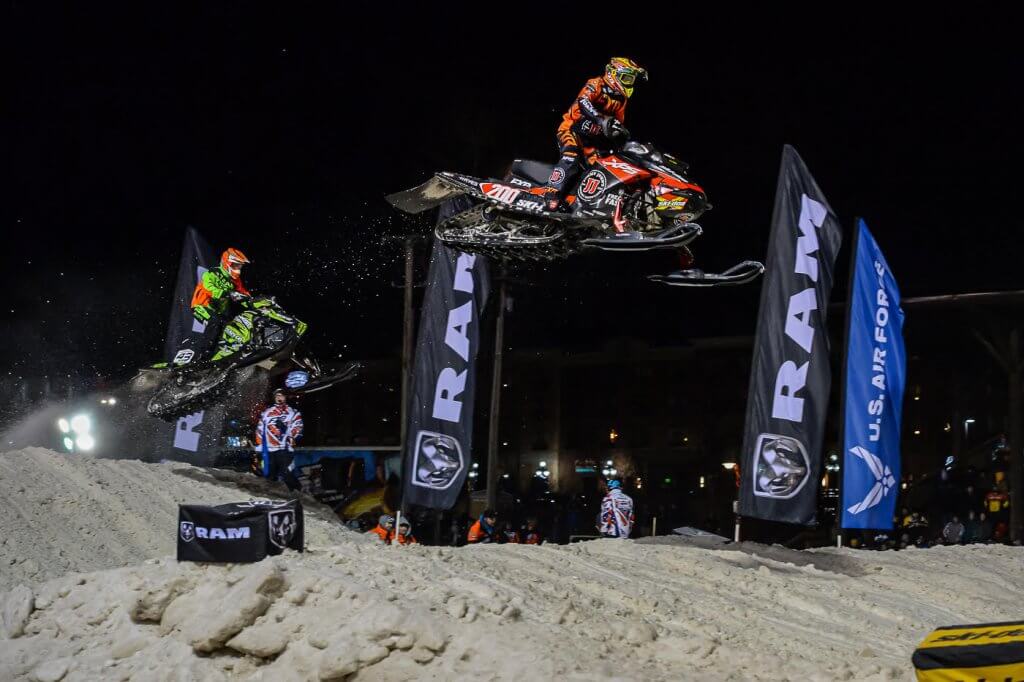 The challenge came on lap 15, when a crash brought out the red flag, a complete stop and restart for the field. The single file restart bunched the field up, and Christian grabbed a handful of throttle trying to get around the points leader. But Ishoel stayed smooth, handling the pressure and rolling to his fifth win of the year.
"It was a perfect day," said Ishoel. "My sled has been working awesome and I was just trying to find some good lines. It was a crazy race in the final. The track was gnarly, and I just had to stay smart. We got the red flag, and I got a little bit of a lead. But we had a really good day going 1-1-1-1."
Christian's resurgence after the calendar changed to 2020 was on full display in Deadwood. He held the lead early and pushed Ishoel late after the restart. The only thing keeping Christian from grabbing the second spot on the podium was a determined Oskar Norum. The Polaris rider took advantage of the restart to charge past Lemieux, before working his way around Christian.
"A big charge after the restart," said Norum. "I never quit. I just wanted to charge hard and try to be up here today. I have been getting a lot of help from (injured teammate) Kody Kamm, and it helped today."
The third place finish was the third of the year, and second straight for Christian. Daniel Benham finished fourth and Lemieux rounded out the top five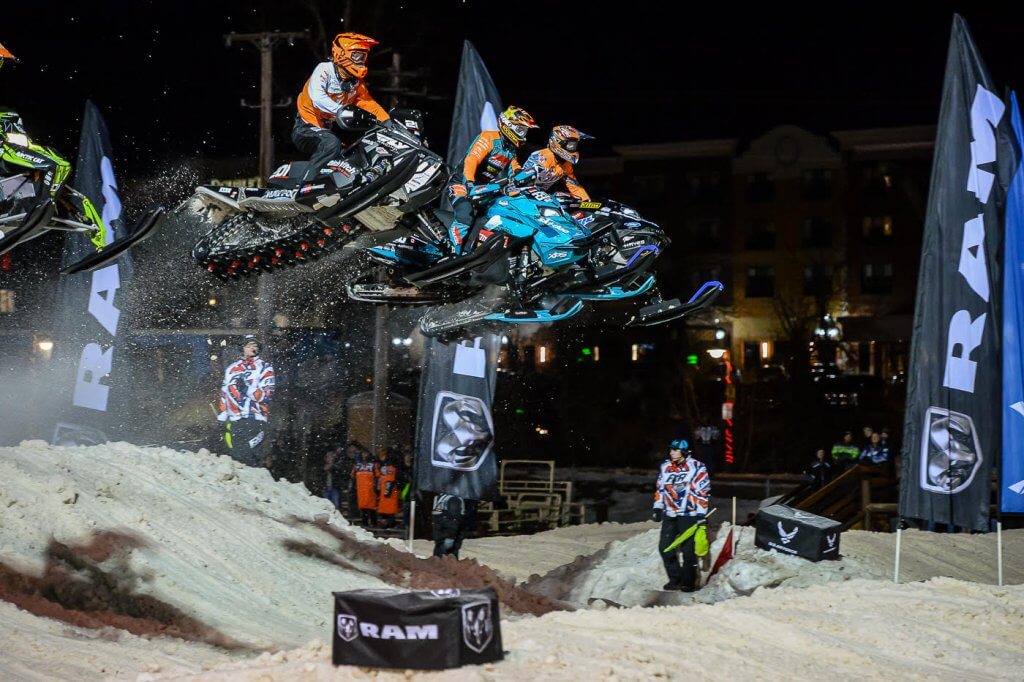 Patenaude's Wild Ride, But a Win for Pelletier
Hunter Patenaude was well on his way to his sixth win of the year before he almost gave it away. At the end, a spectacular effort was for naught, with Ski Doo's Francis Pelletier nabbing his second win of the season.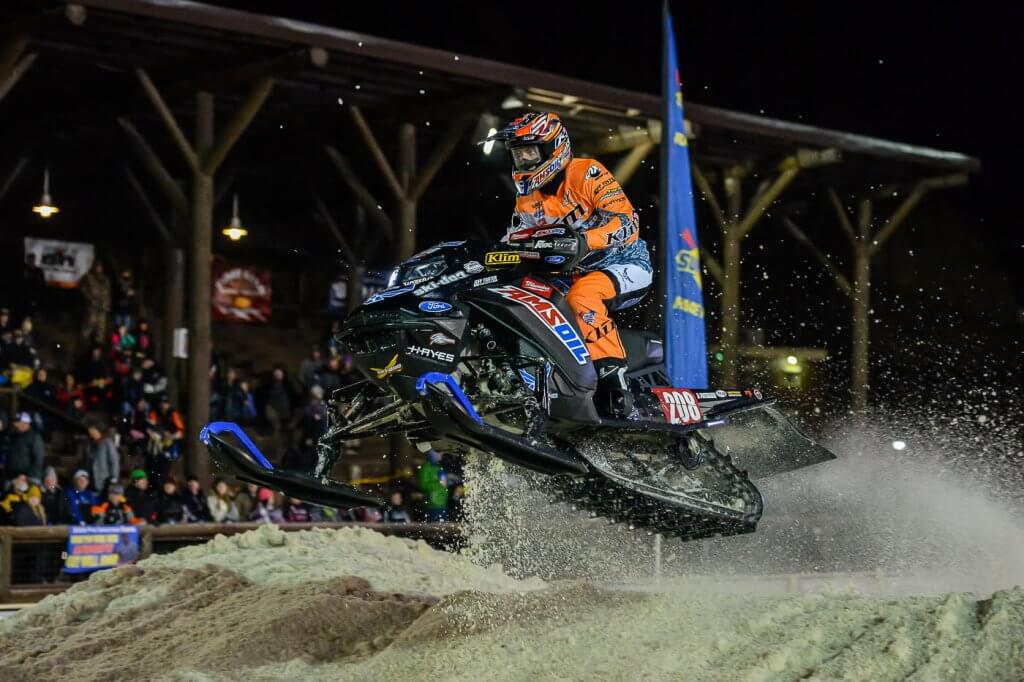 Patenaude was once again in control of the final from the beginning. He snuck the hole shot from the inside and had stretched out his lead by more than 10-seconds as he got into lapped traffic. With just two laps to go, Patenaude made what looked like a huge mistake. He got crossed up on jump while trying to navigate how to get around the sled in front of him. He catapulted from his sled but was able to remount and sprint to the finish line. He spoke of the crash after the race:
"I was right behind the lapper and he checked up at the last minute, and I kinda hesitated checking-up. I kind of went right in the middle and it sent me pretty hard. It sent me pretty good."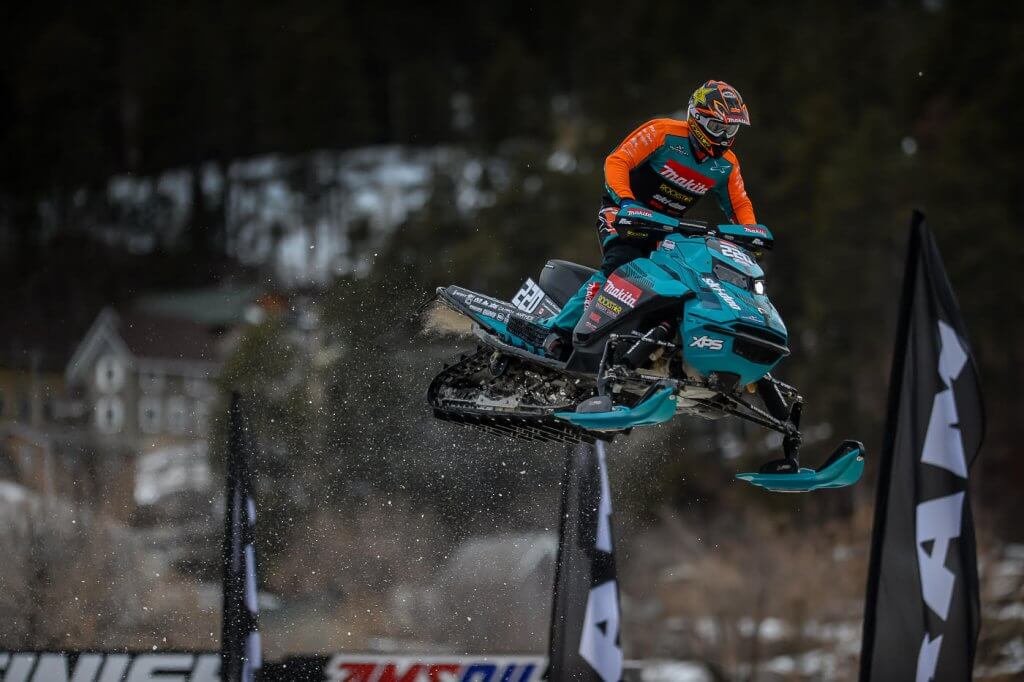 Patenaude's win was short-lived. After the podium celebration saw him standing on the top spot ahead of Pelletier and Polaris' Jay Lura, it was ruled by race officials that he had jumped during a yellow-flag situation. The defending champion was docked three spots to fourth, with Pelletier moving into the winner's circle, his second of the season.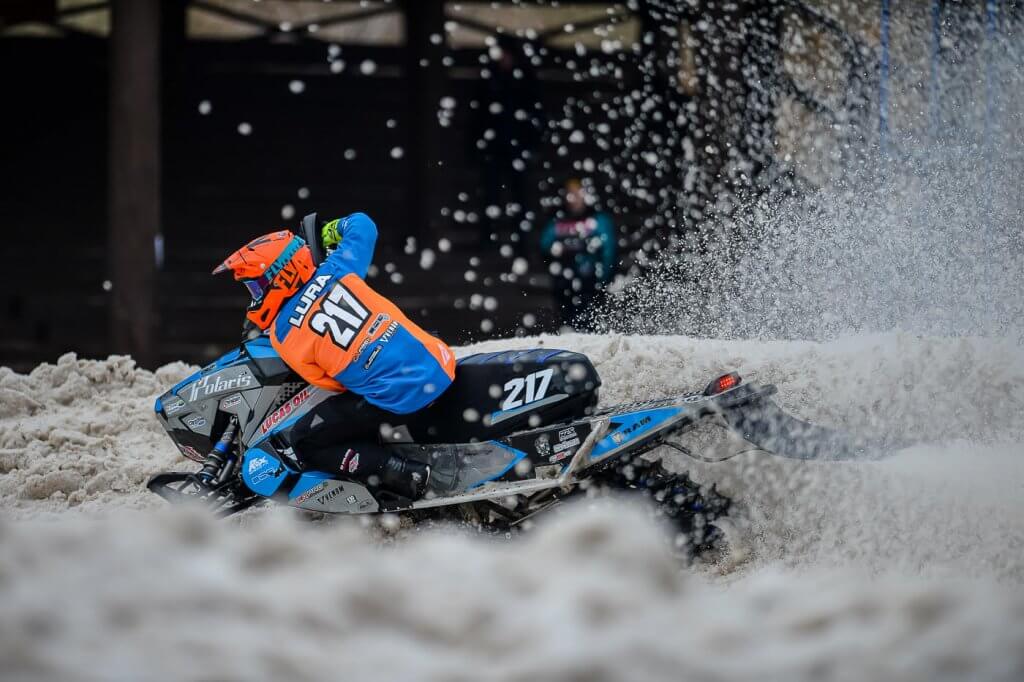 Lura's move up the box was a great story in Deadwood. After struggling last year, and not being able to find his past success so far this season, Lura put in a great ride for his first podium.
"I just put my head down and kept charging," said Lura. "It was hard to see out there with that roost. I struggled last year in Pro Lite and I had a rough start this year, but I had a great day today."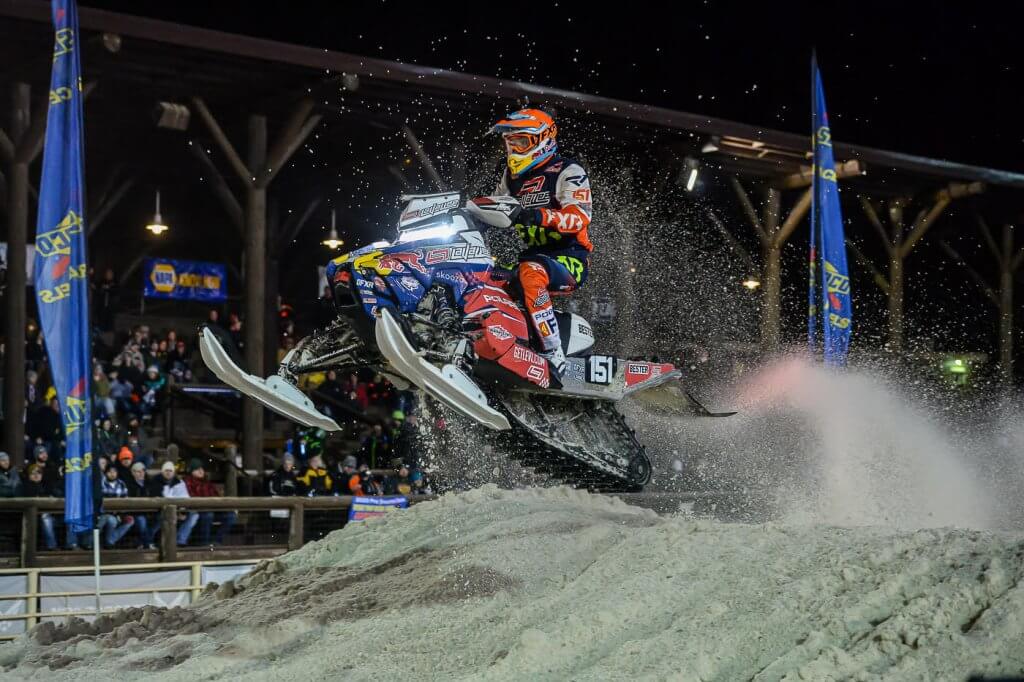 Number two qualifier Ryley Bester grabbed the final spot on the podium, with Patenaude in fourth and Samuel Blouin rounding out the top five.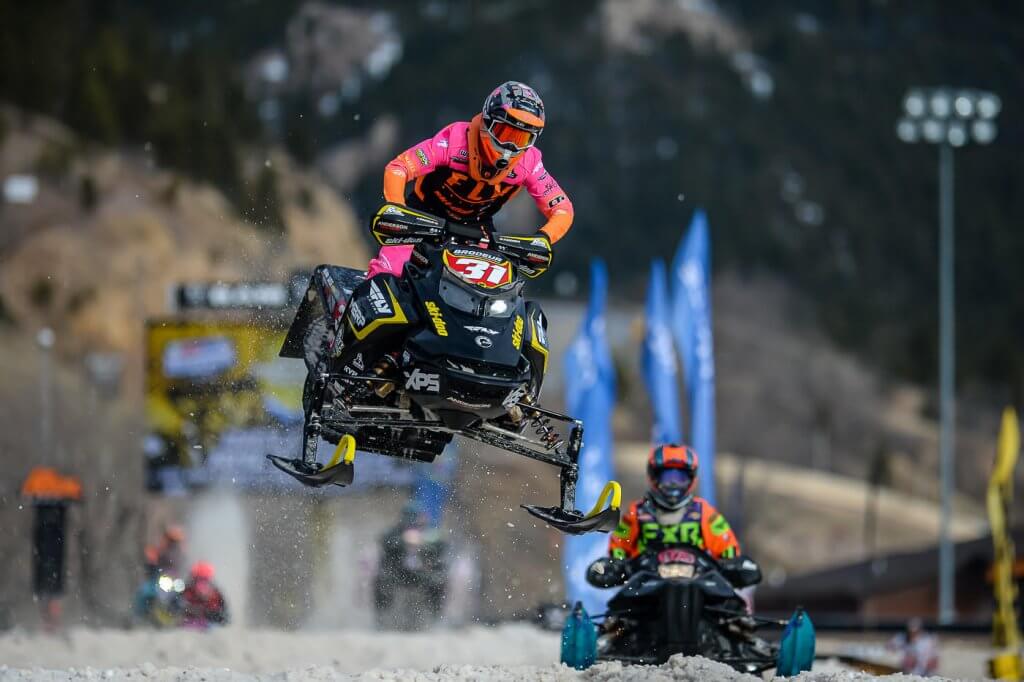 Friday Night Lights
Megan Brodeur's season-long winning streak in Pro Women continued on Friday night. Taven Woodie, who won in Deadwood last season, finished second. Minnesota's Aleksa Zandstra picked up her first podium of the year by finishing third.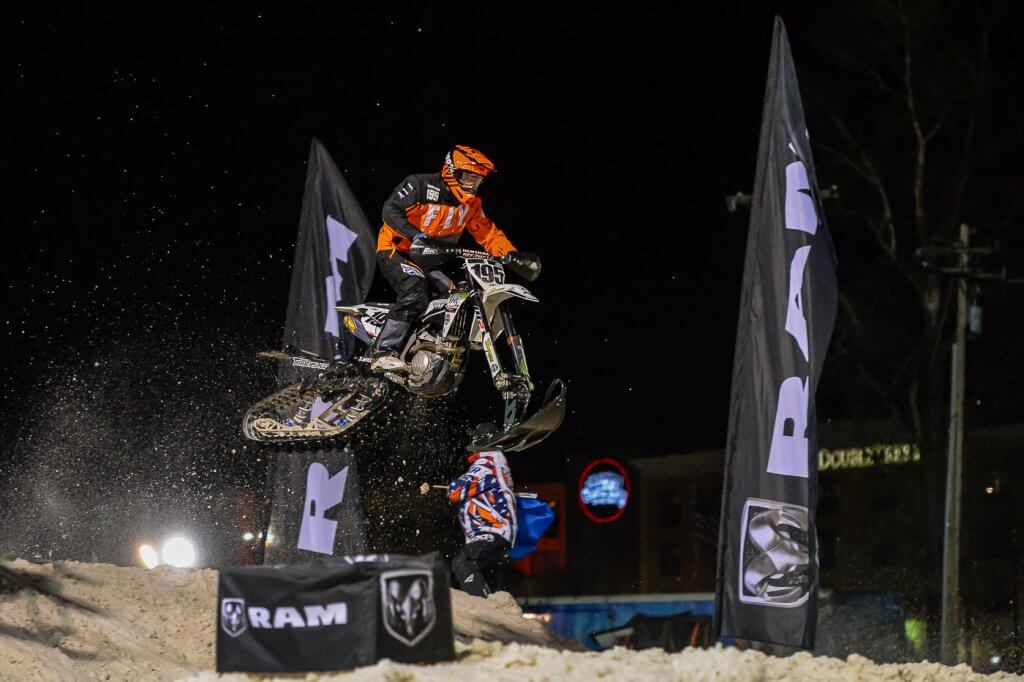 Keaton Ward won both Moto's in the Pro Snowbike class for the overall win. William Van Hook III went 2-2 for second and Jacqueline Riess' 3-6 was enough for third overall.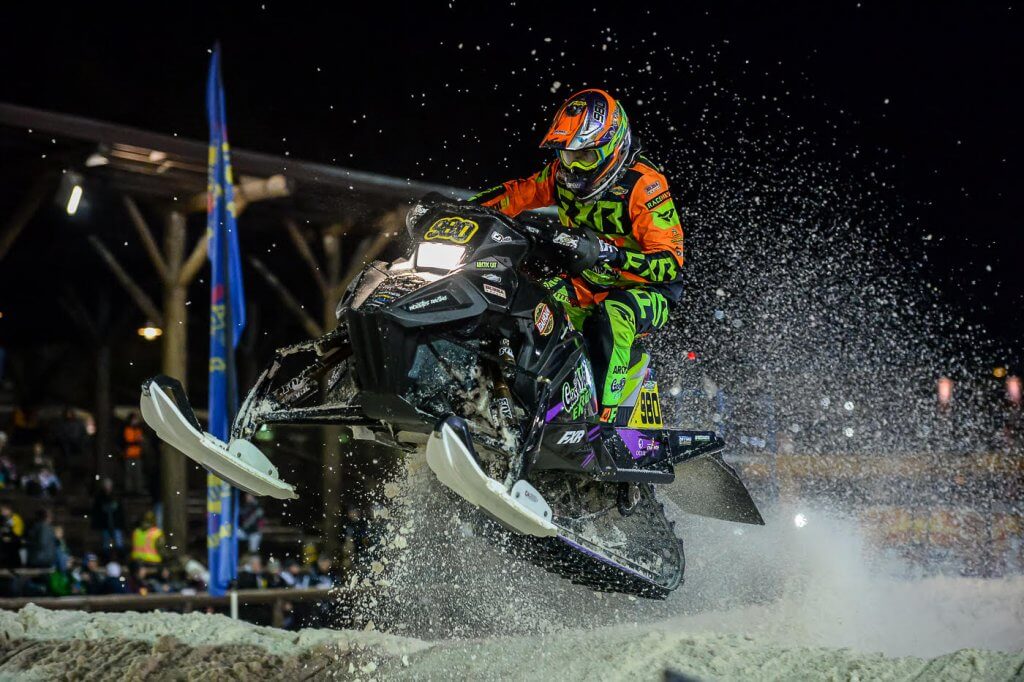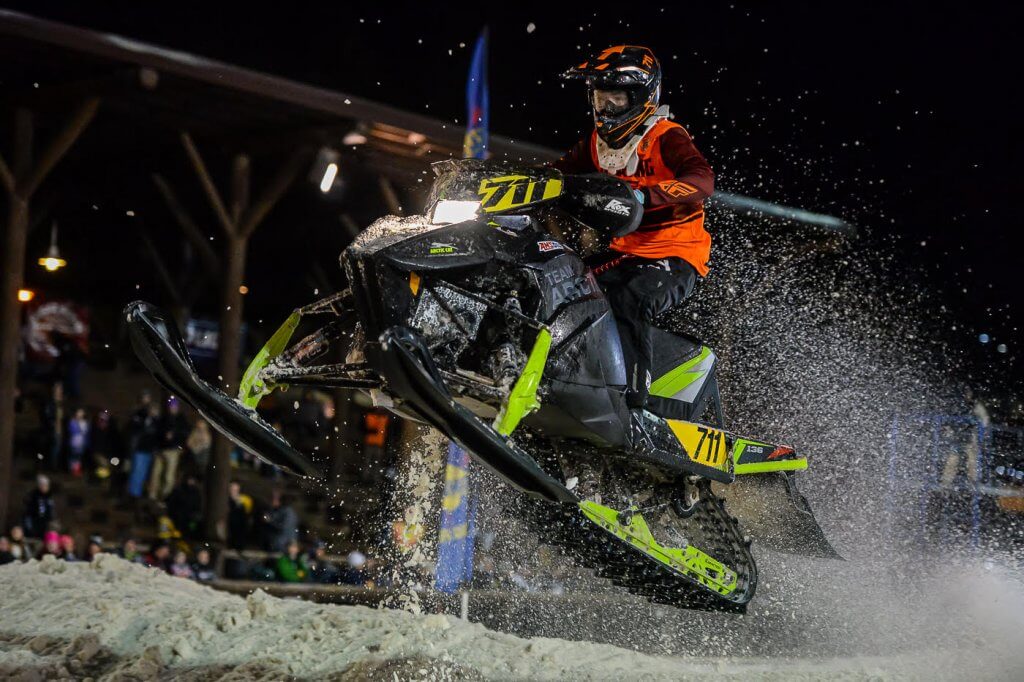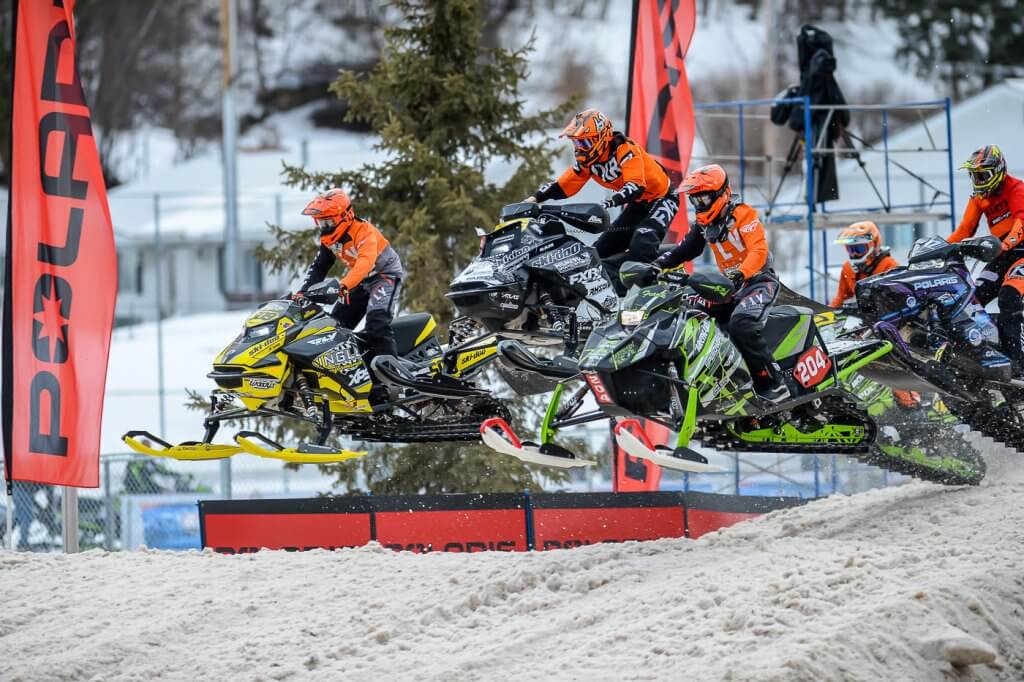 AMSOIL Championship Snocross, Powered by RAM returns to action in Deadwood with a full day of racing on Saturday.