For Immediate Release – Operation Vet Now (OVN) announced it will return in the 2022 Amsoil Snocross Championship Series. Scheuring Speed Sports and the TACP Foundation will join forces to pay tribute to eight fallen service members killed in action (KIA).
"We are honored to work together for the third year with one of the top teams in the Amsoil Championship Snocross series to recognize members of an elite group, the US Air Force Tactical Air Control Party (TACP)" Tony Aubrey said, Team Leader at OVN.
This race season will be very special, two of the Scheuring Speed Sports sleds will carry a different name of a US Air Force Tactical Air Control Party (TACP) service member killed in action in each race during the 2022 season, covering eight races in six different states.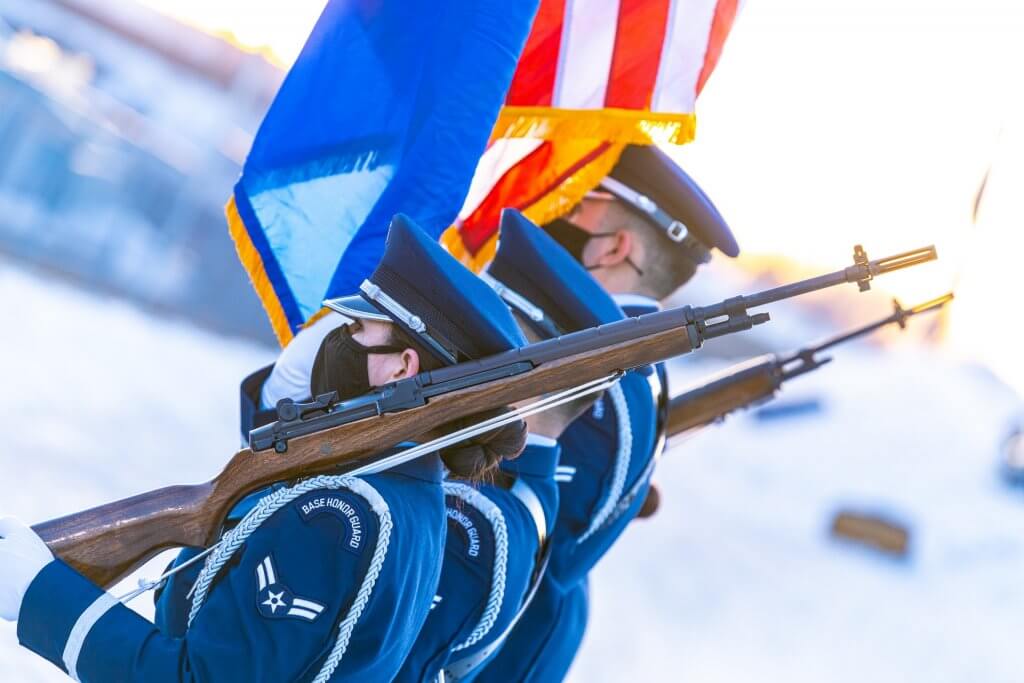 At the first race of the season, January 7 and 8 in Shakopee, Minn., the #43 sled of Logan Christian and #8 sled of Hunter Patenaude will carry the name of Fallen Hero, Major David Gray, in honor of his service to this great nation and his ultimate sacrifice for our freedom. Major Gray was a member of the elite USAF TACP career field. Major Gray died Aug. 8 from injuries suffered during a suicide bomb attack in Kunar province, Afghanistan. Read more about Major Gray and his illustrious career as a USAF special operator here.
The US Air Force Tactical Air Control Party (TACP) is a small elite unit. As members of Air Force Special Warfare, Tactical Air Control Party specialists imbed with Army and Marine units on the frontline with the incredible responsibility of calling in an airstrike on the right target at just the right time. These highly trained experts go through intense physical, mental, and technical training in order to withstand the demanding conditions of battle and provide their team with the firepower they need for continued success on the battlefield.
Founded in 2017, OVN is managed and operated by Veterans on a volunteer basis. OVN is a 501 (C) 3 nonprofit organization that facilitates connecting our nation's Veterans and their families, to care for and support those who suffer from combat and transitional stress, additionally, they plan and manage large-scale events to honor our fallen servicemembers.
You can find out more information about OVN and the season long Fallen Heroes Tribute project at www.opvetnow.org/fallen-heroes-project.

For more information on OVN, press only:
Cheryl Aubrey
412-347-1767
Cheryl@opvetnow.org

For more information on the organization: www.opvetnow.org
For more information on Scheuring Speed Sports visit: https://www.scheuringspeedsports.com
For more information on the TACP Foundation visit: http://tacpfoundation.org/
For more information about ISOC / Snocross visit: https://www.snocross.com