Fargo, N.D. ~ Every snowstorm is followed by a hard slap of a deep winter freeze. With heavy snow having fallen over the past several days around Fargo, it was only a matter of time before the hard freeze hit the area. On Sunday, the frigid conditions pushed forth in full force, making the sun-filled skies a fallacy as riders dealt with frozen fingers and plumes of snow dust.
That didn't stop some of the most dominant snocross racers in the world today from stepping up their game on Sunday. A pair of defending champions overcame the conditions, and the competition as the first full weekend of racing this season concluded.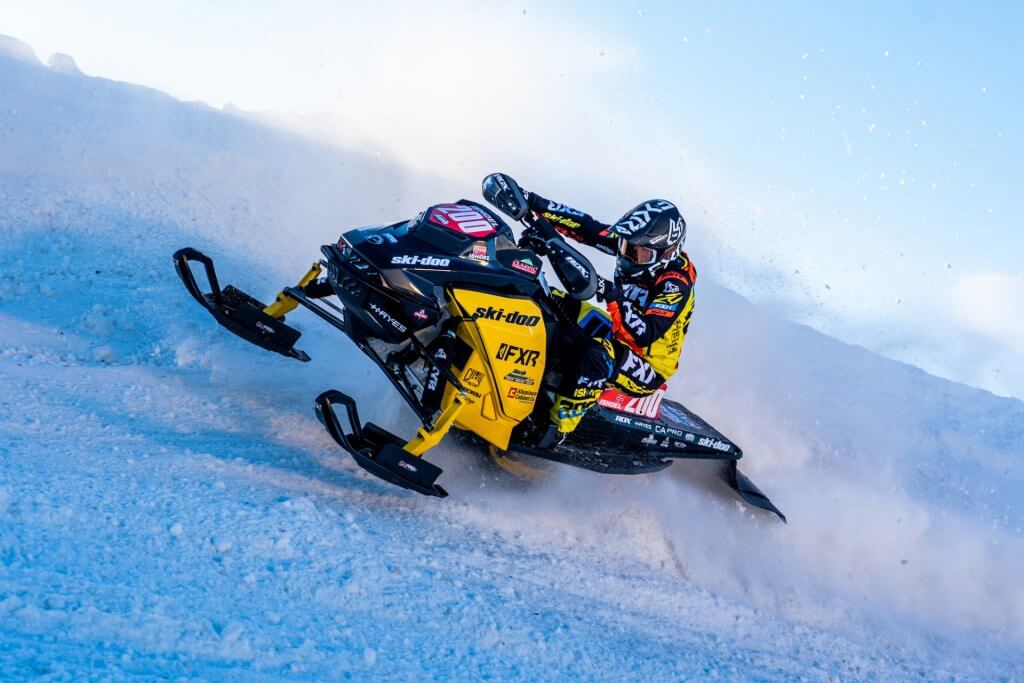 Ishoel Leaves Fargo on High Note
Winning racers can often point to a certain point in the race, or even a certain section of the racetrack that they knew was going to make or break their weekend. On Sunday, Elias Ishoel found a section of track that he was going to hang his hat on to pick up his first win of the season.
From the start, it looked as if Kody Kamm was going to make it an opening weekend sweep. After winning the AMSOIL Dominator on Friday night and the opening round on Saturday, Kamm hit another big hole shot on Sunday. He was just as smooth and fast as he had been all weekend, but a continuous surge by Ishoel kept him from three straight wins.
Ishoel moved into second on the opening lap and was looking for an advantage. He found it around the halfway mark when he picked up time on Kamm on the final back stretch. He consistently picked up time on Kamm on that stretch, eventually getting around the round one winner with just two laps to go.
"Yesterday, I settled down for that second place early as Kamm was just going too fast," said Ishoel. "I felt better today when I knew I could go through the whole final after yesterday. So today, when I was in second, I wanted to go up to the first place and I managed to do it."
It was a great opening weekend for Kamm, who proved his talent and riding style are still at a high level. He leaves Fargo with a big win and a second place finish and sits just behind Ishoel in the standings.
Rounding out the podium was Daniel Benham, who put in a pair of solid rides in Fargo. Benham took control of the third and final podium spot on the opening lap after he got around hole shot winner Logan Christian.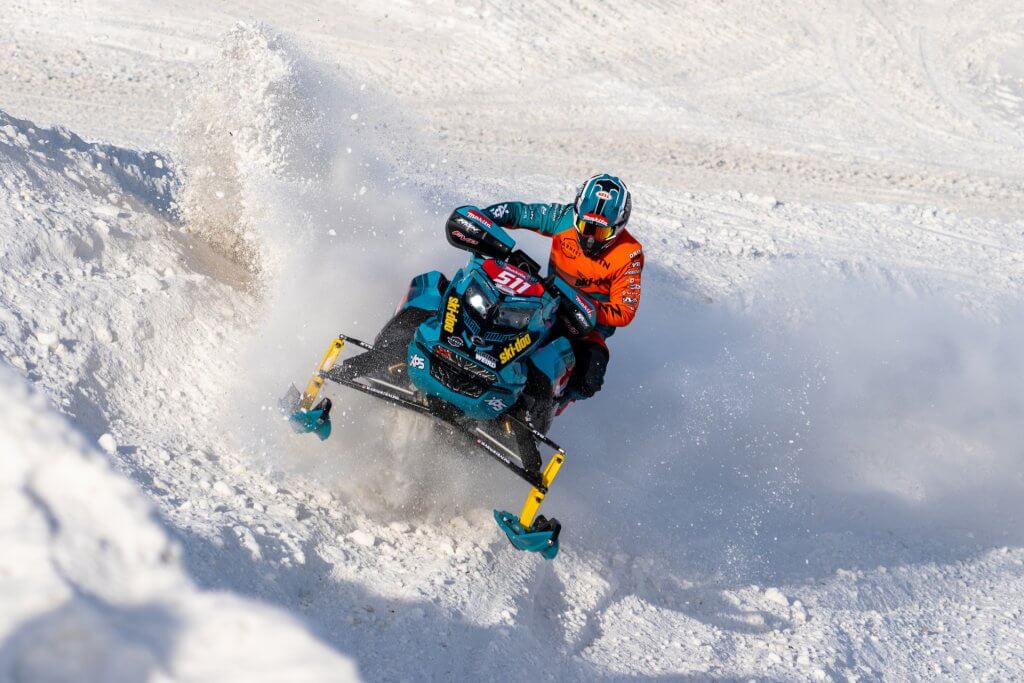 Pro Lite Sweep for Lebel
Jordan Lebel started the 2022 season with six straight wins. This new campaign is showing promise that streak could be challenged after the Ski-Doo rider put forth another dominant run on Sunday in Fargo.
Lebel came off the start in line with Ryley Bester, who has found a formula for winning hole shots this season. But Lebel was able to get an edge on Bester and pushed ahead of the back for the weekend sweep.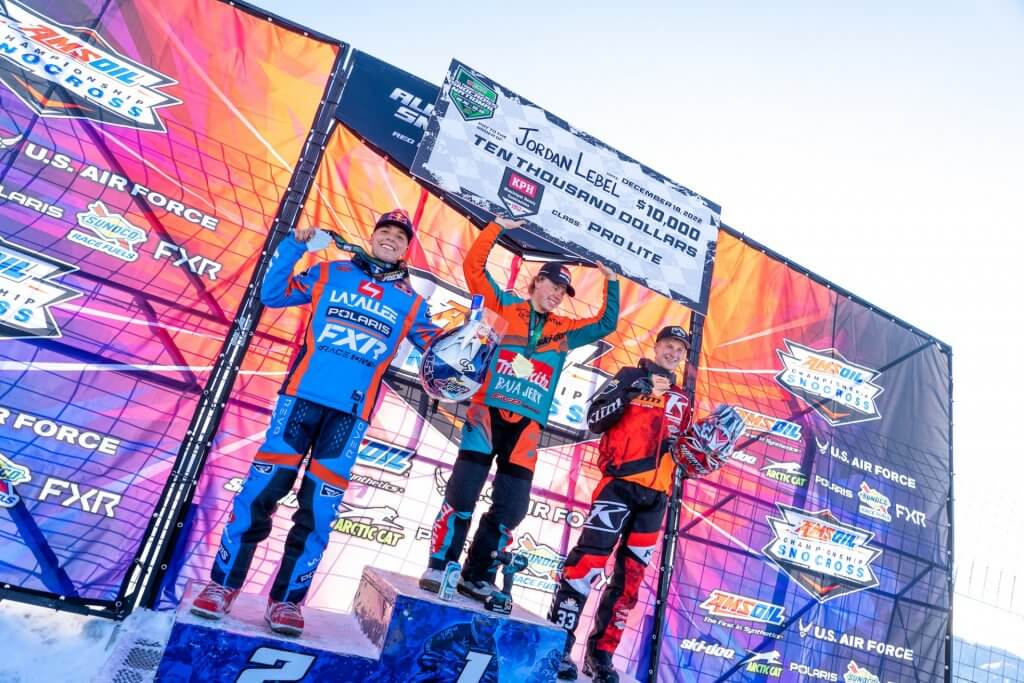 "The track was a little bit icy and kind of flat, so the lines weren't formed really well, at first," said Lebel. "I just picked some lines early and then kept racing with those lines, and yeah, it went great."
Bester comfortably slotted in behind Lebel and looked a cinch to finish as the runner-up for the second day in a row. But Evan Christian found some late race speed and found the back end of Bester's Polaris. Christian kept up heavy pressure, but a downed rider slowed his progression on the final lap, as Bester held a narrow edge heading into the final turn, keeping his spot in second.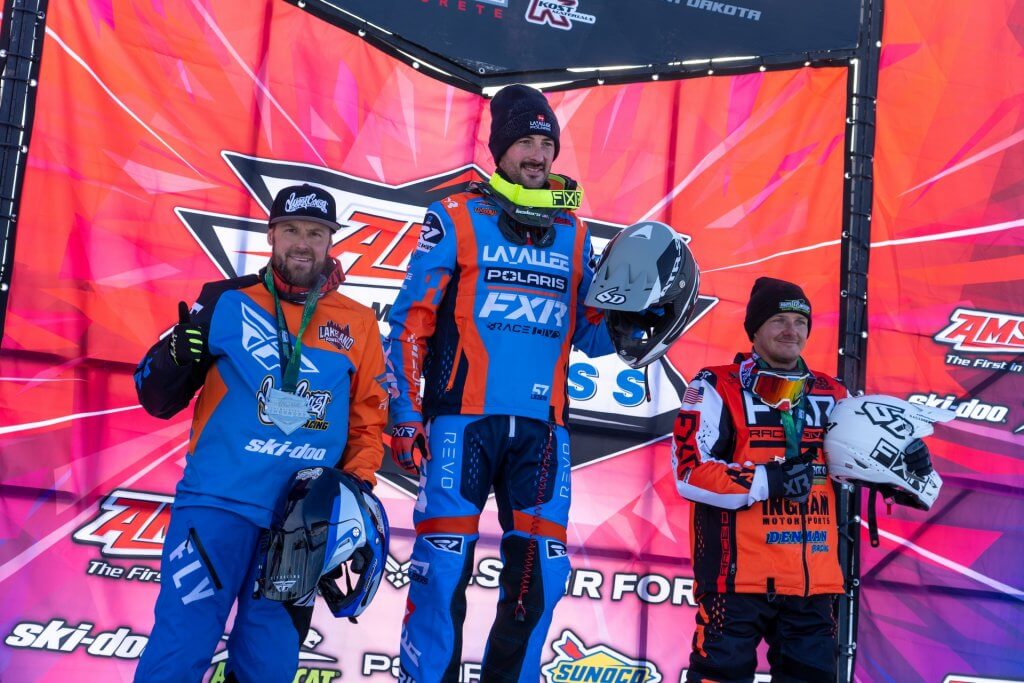 Lieders Leads Pro Plus 30 for Weekend Sweep
Andy Lieders continued his impressive run in the Pro Plus 30 class, winning for the fifth straight time and taking home the weekend sweep in Fargo.
Lieders made it a clean weekend of racing by grabbing a clean start and utilizing the clean air out front to pull away from the field. Behind him, Adam S. Johnson kept him honest for the first half of the final, before Lieders was able to extend his lead.
The last two laps saw Johnson get into a battle with defending class champion Devin Denman. Denman was able to make multiple passes into second, but Johnson charged through the final section and retook the runner-up spot with a final turn pass.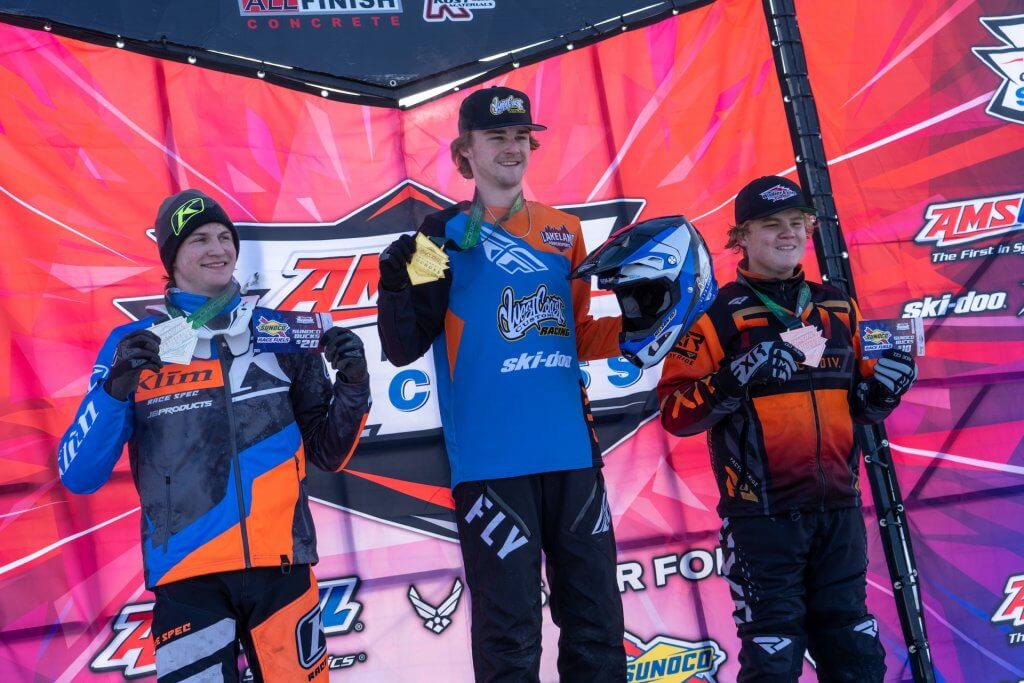 FXR SPORT: Two rounds into the 2023 season, Crayden Dillon has already doubled his 2022 win total. He leaves Forgo with two wins this season after he picked up the weekend sweep.
Dillon had to charge from a third place start, getting behind race leader Tyler Archambault on the final lap. Dillon pulled alongside Archambault several times as the top two riders went side-by-side down the last straight stretch. Dillon held the advantage heading into the final turn and held on for his second win of the year.
With Archambault in second, it was Domenic Hegman who locked down the third and final podium spot.
SPORT LITE: Brandon Nelson's off season was supported by the knowledge that he had won the final event of the 2022 season. That confidence carried over into the opening weekend of this season as Nelson will leave North Dakota with a weekend sweep of the Sport Lite class.
Nelson was first off of the line and first across the finish on Sunday, his third straight class win. Just Blazevic had to hold off Isaac Peterson on the last lap to lock down the runner-up spot.
Up next for AMSOIL Championship Snocross: Pirtek Snocross National in Shakopee, Minn. on January 13-14, 2023.