Valcourt, QC, March 24, 2016 – BRP's introduction of the new Ski-Doo REV Gen4 platform has led to new innovative accessories for handlebars that help riders find their ideal riding position and in some cases make quick changes throughout each ride. In addition there are updated items to match the new platform.
Forward Adjustable Riser (REV G4) – The innovative Forward Adjustable Riser (FAR) kit for MXZ TNT and Renegade Adrenaline REV Gen4 sleds offers the unique ability to move the bars over 4 inches (10 cm) forward and back in seconds with no tools for wildly different riding experiences.
The unique design assures levers and switches remain where the rider wants them.  (shown above 860201320 $99.99 USD/$119.99 CAD
Forward Adjustable Riser (FAR) Extension (REV G4) – Add some height to the FAR system with these 45mm (1.8") extensions for those that
like a stand up style of riding.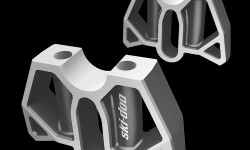 860201316* $99.99 USD/$119.99 CAD
Adjustable Riser for straight handlebar (REV G4) –  These adjustable risers are designed specifically for the REV Gen4 sleds. The trail
version adjusts from 4.9" to 6.3" (125mm – 160mm) and the mountain version from 6.9" to 9.3" (175mm – 235mm)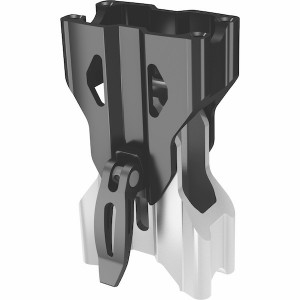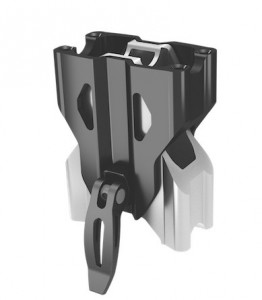 MXZ/Renegade 860201429* $159.99 USD/$189.99 CAD
Summit 860201276 $164.99 USD/$194.00 CAD
Fixed Riser for straight handlebar (REV G4) – The new fixed risers match the look of the REV Gen4 sled perfectly while giving riders
more options to fit their riding style. The black powder coating offers durable good looks and is offset with the machined surfaces.
860201393* 6.5" (165mm) $89.99 USD/$104.99 CAD
860201427 4.7" (120 mm) $59.99 USD/$69.99 CAD
860201392 9.3" (235 mm) $99.99 USD/$119.99 CAD
860201428 7.5" (190 mm) $59.99 USD/$69.99 CAD
* These kits include a new throttle cable – necessary for use on MXZ and Renegade models
For information on all the genuine BRP clothing and accessories to fit your ride visit www.store.ski-doo.com or your local Ski-Doo dealer.
About BRP
BRP (TSX: DOO) is a global leader in the design, development, manufacturing, distribution and marketing of powersports vehicles and propulsion systems. Its portfolio includes Ski-Doo and Lynx snowmobiles, Sea-Doo watercraft, Can-Am all-terrain and side-by-side vehicles, Can-Am Spyder
roadsters, Evinrude and Rotax marine propulsion systems as well as Rotax engines for karts, motorcycles and recreational aircraft. BRP supports its line of products with a dedicated parts, accessories and clothing business. With annual sales of over CA$3 billion from 105 countries, the Company employs approximately 7,100 people worldwide.
www.brp.com
@BRPnews
Ski-Doo, Lynx, Sea-Doo, Evinrude, Rotax, Can-Am, Spyder and the BRP logo are trademarks of Bombardier Recreational Products Inc. or its affiliates.