For Immediate Release
Winnipeg, MB (Janaury 8, 2018) – Aki Pihlaja bounced back from a rough weekend in Wyoming to race to his second Pro Lite podium of the season in Shakopee, Minnesota.
The Canterbury Park national presented by Jimmy John's is one of the most well attended races on the tour and despite temperatures and wind chills that were well below zero, fans came out in large numbers to witness the action. Pihlaja did not disappoint, racing his way to a qualifying round win and a pair of second place finishes.
Strong qualifying efforts all season have helped Aki stay in contention to repeat as the class champion and his combined 2-6 main event finishes during the weekend have him right back in the battle just 40 points out of the lead in third.
Ryan Springer improved on his qualifying efforts with a top three finish each day that helped put him directly on the front row of the finals. Springer finished in the 10th spot in both main events, contributing to his most consistent weekend of the season.
The team will have a short one week break to regroup and then head back west for one of everyone's favorite events, the Deadwood Shootout in Deadwood, South Dakota.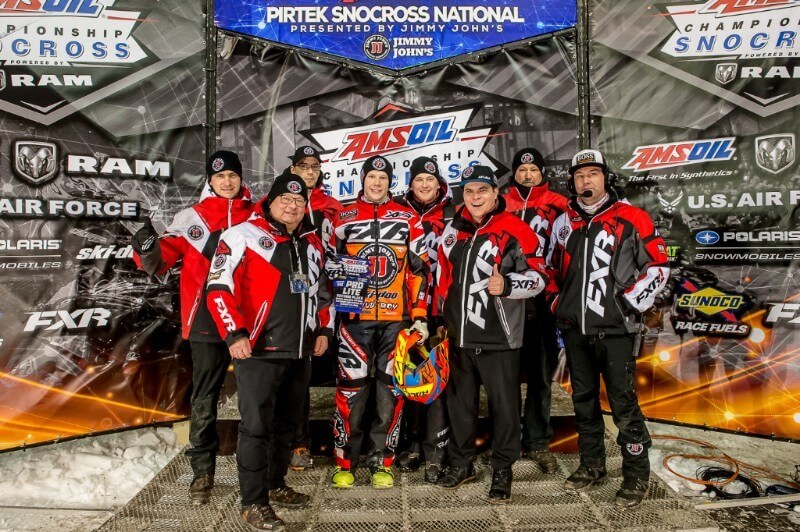 Aki Pihlaja and team celebrating a podium finish on Saturday night.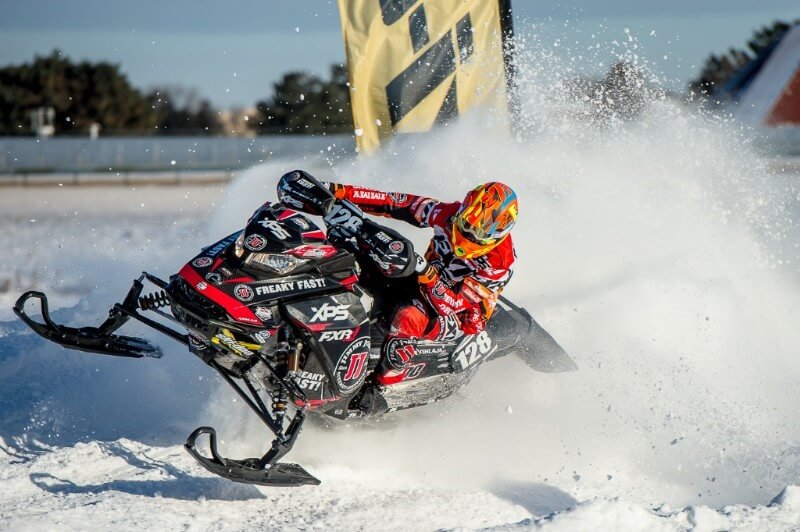 Pihlaja ripping through the Ski-Doo corner at Canterbury Park.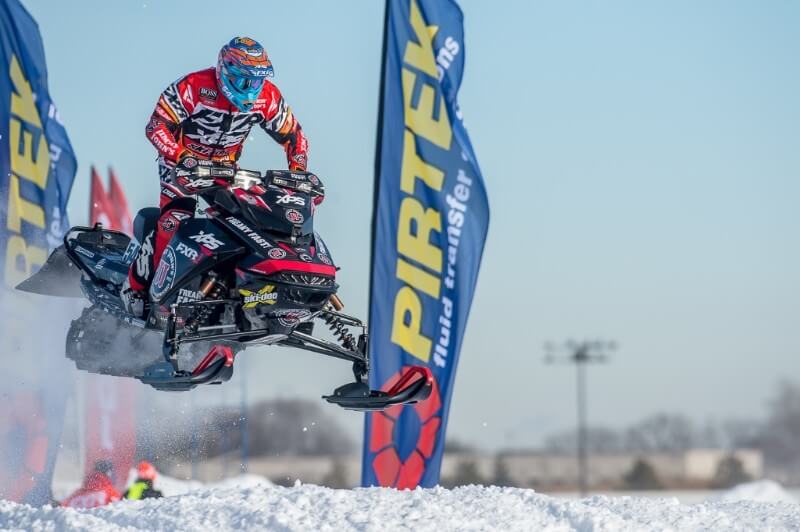 Ryan Springer took a big step in the right direction racing onto the front row of the Pro final both nights.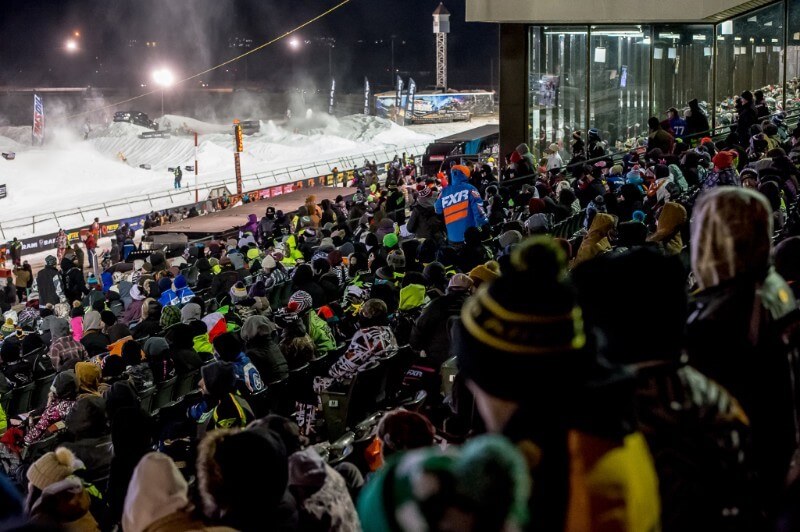 The cold wind was little more than an inconvenience for the hearty race fans who came out to witness some great race action.
RACE RESULTS – Round 5
Pro Heat 1 Heat 2 Final
Ryan Springer 3 5 10
Pro Lite
Aki Pihlaja 2 7 6
RACE RESULTS – Round 6
Pro Heat 1 Heat 2 Final YTD
Ryan Springer 6 3 10 12
Pro Lite
Aki Pihlaja 2 1 2 3