For Immediate Release
Finley, ND (January 23, 2018) – Evan Christian turned in a performance that has rarely been seen on the national snocross tour, winning three main events in one weekend. A change in the race day schedule meant Christian could race his Junior classes and the Sport Lite class on both Friday and Saturday, giving him the opportunity to compete in four class finals.
Christian swept both Sport Lite feature races and won the Junior 14-15 class, while also taking over the point lead in that division.
Not to be overshadowed was teammate Jay Lura who has been on a tear in the Sport class as of late. Lura just missed getting on the box on Friday, with a fourth place finish. He came back swinging on Saturday and despite one rough heat race, finished third in the final. Most importantly, Lura's consistent performance took a chunk out of the series point leader's margin and he now sits just four points out of the top spot.
The national tour has a three week break coming up but will be back in action for rounds nine and ten in Salamanca, New York on February 16-17.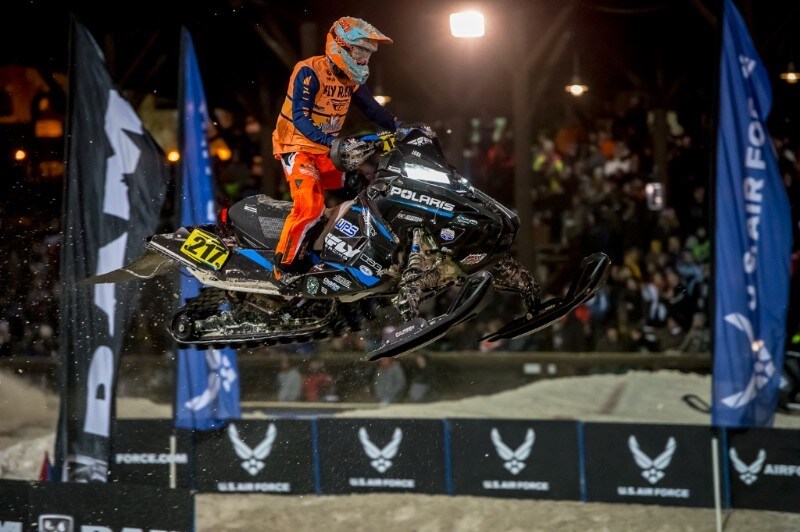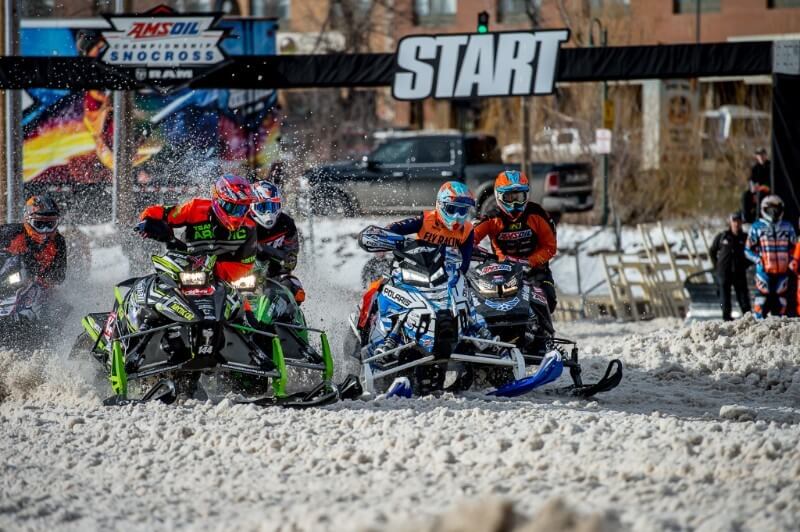 Evan Christian was quick off the line all weekend, avoiding the chaos that often ensues in the first turn of the Days of '76 bullring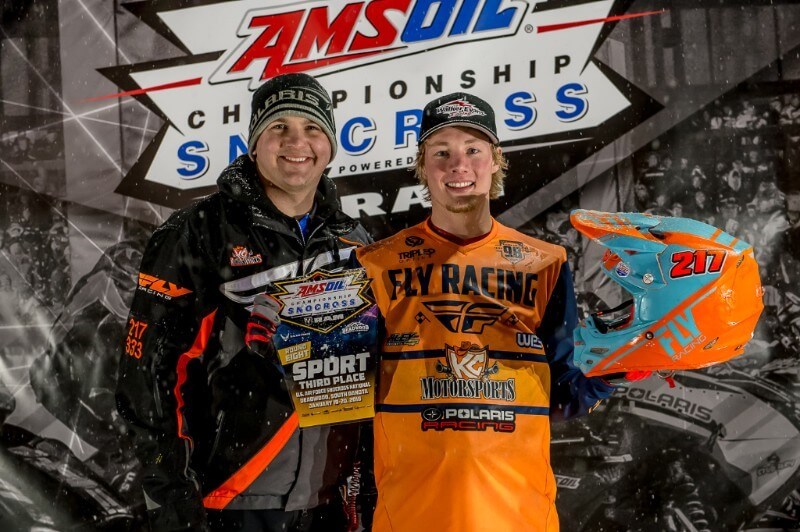 Lura and mechanic Jeff Torgerson have been on the podium at least one one time every weekend this season.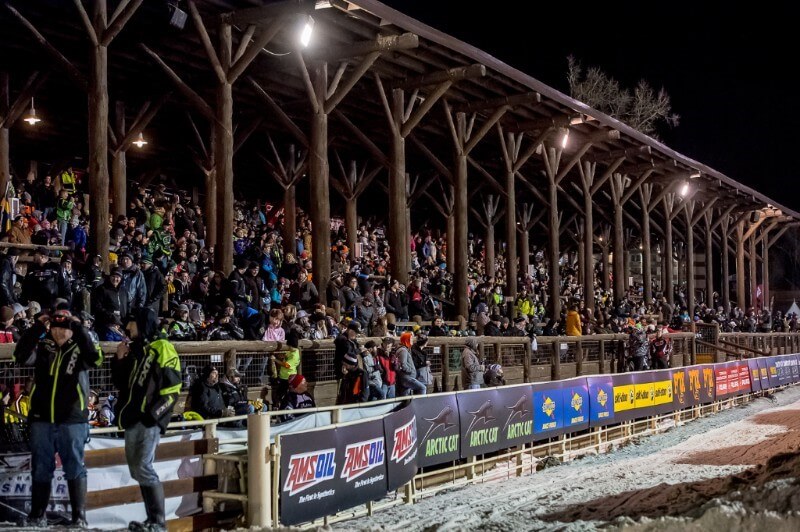 Deadwood has become one of the most popular races on the tour with full grandstand during both nights of racing.
CBS Sports Television Coverage
Round #7 U.S. Air Force Nat'l Jan. 28, 2018 @ 11:00AM
Round #8 U.S. Air Force Nat'l Feb. 4, 2018 @ 11:00AM
RACE RESULTS – Round 7
Heat 1 Heat 2 Final YTD
Sport
Jay Lura 1 4 4
Jr. 16-17
Evan Christian 2 3 4 2
Sport Lite
Evan Christian 2 3 1
RACE RESULTS – Round 8

Heat 1 Heat 2 Final
Sport
Jay Lura 8 2 3 2
Jr. 14-15
Evan Christian 1 3 1 1
Sport Lite
Evan Christian 3 2 1
Team Sponsors: Polaris Racing, Western Power Sports, Fly Racing, Triple 9 Optics, Finley Motors, Finley Motorsports, Christian Bros, Ford, Stutsman Harley-Davidson, Lucas Oil, Walker Evans Racing, Stud Boy, Rox Speed F/X, 139 Designs, Divas Snow Gear, Motion Pro, C&A Pro Skis