6th of February 2018 (Victoria, Australia) – POD Active is excited to welcome snowmobile snocross legend, Tucker Hibbert, to its team of elite athletes. Hibbert has put his trust in POD's K8 Prepeg Carbon Knee Brace to protect him as he competes for his 11th Pro National Snocross title this winter.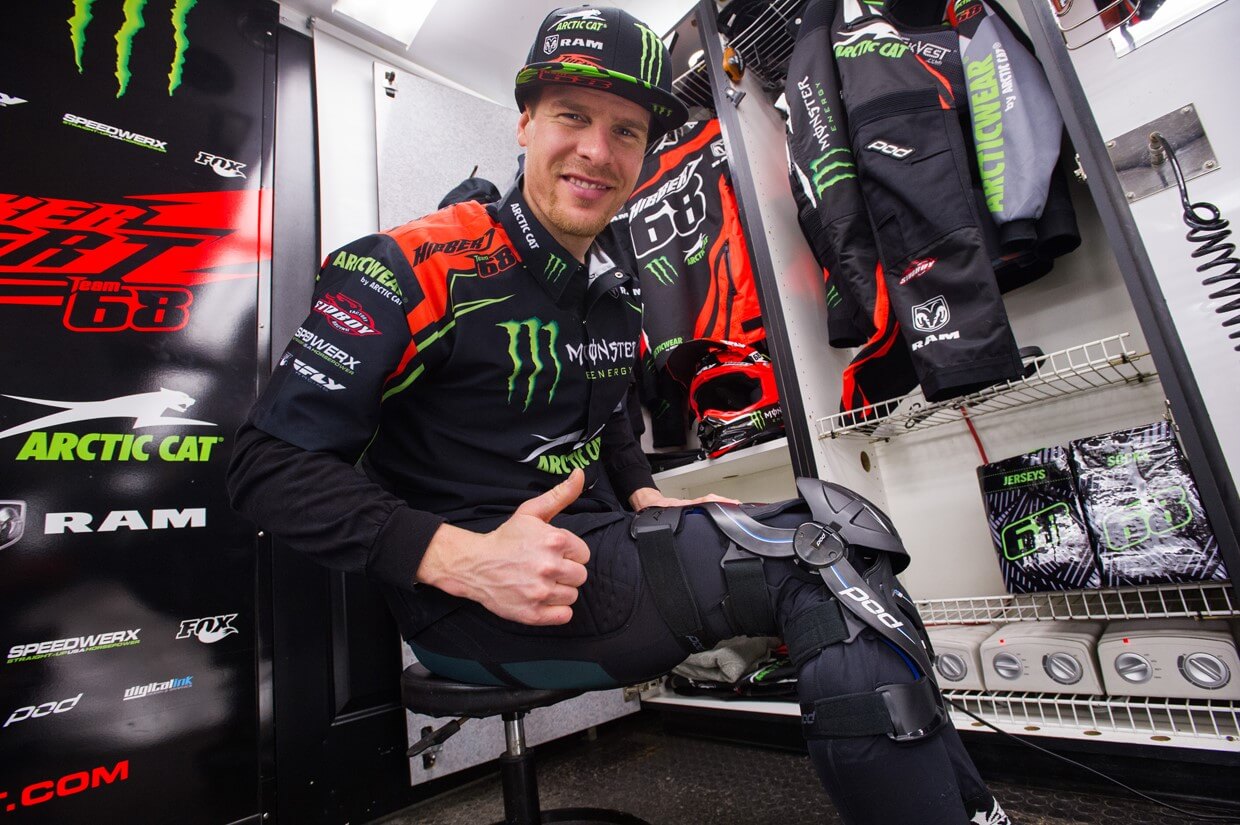 "We're excited to welcome Tucker to the POD family! His competitive nature and competency across Snowmobiling, Motocross and Mountain Bikes, coupled with his engineering brain are integral in design considerations for future POD braces and products. We have learnt this much so far, Tucker is not only a world-class athlete but he's a world-class human," said Byron Marsh, POD's Marketing Manager.
Being a crossover athlete, Hibbert will wear the K8 brace year-round while competing in motocross as well. With his passion for technical design and safety, his diverse knowledge of both sleds and bikes, he's already working with POD's engineering team to test, tune and provide feedback for future products.
"As an athlete, I need protective gear to be as minimal and the least restrictive as possible yet strong and durable. The POD K8 knee brace fits that perfectly. It allows me to do what I need to do and keeps me protected. I'm pumped about how versatile the brace is and how easily it adapts to fit your needs. I compete in a lot of different sports and the fact that I have one brace that can do it all is awesome," said Hibbert. He continued, "It's been really exciting to work with the engineering team at POD to provide feedback for future brace development. Product development is one of my favorite parts about racing. You can never stop innovating and pushing to improve. It's fun to work with a company that shares that passion and makes me confident I'm wearing the right brace."
POD offers two levels of braces available for adults along with a youth model. Each brace is designed multi-sport ready for hassle-free adaptability to your chosen sport. At the core of the K-Series Knee Brace is Human Motion Hinge® technology, utilizing Synthetic Ligaments™ to provide protection on demand without compromising performance. POD braces low profile frame coupled with adaptable cuffs conform to the curvature of your legs to deliver an uncompromised fit and total comfort.
The K8 knee brace features pre-preg carbon fibre frames offering the ultimate in strength, weight and durability. With an industry leading 5yr frame warranty. We've got your back!
Our K4 Composite and K1 Youth knee braces feature fiberglass reinforced nylon frames providing premium function at an affordable price.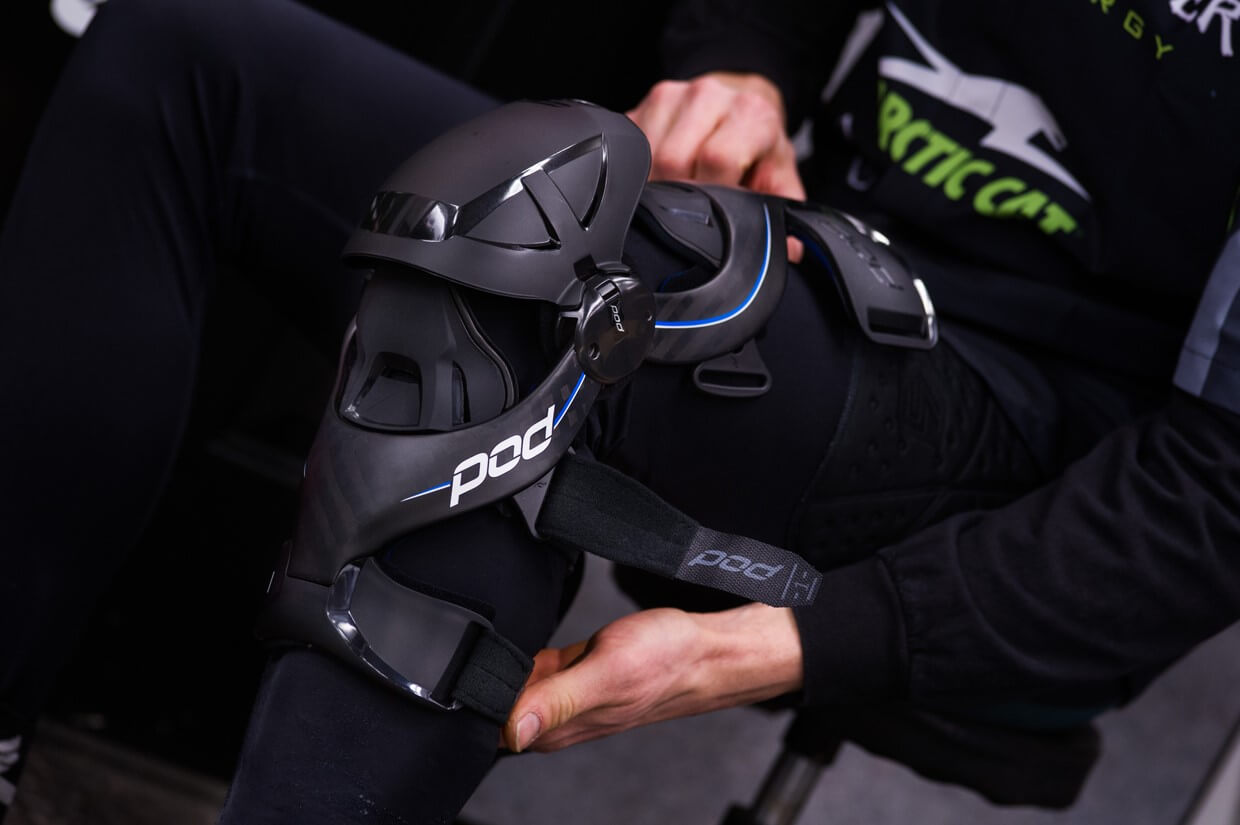 For the latest product information, news and our dealer locator please visit www.podactive.com.
About POD Active:
POD Active is an innovative Australian product development company specialising in joint protection for elite athletes & active people. Our mission is to reduce the risk & severity of ligament injuries in sport and recreation without restricting movement or compromising performance and comfort. Our patented products integrate seamlessly with modern sports equipment, effortlessly enable natural motion and actively minimise the risk of injury. We call this technology Protection On Demand. The POD Knee braces are distributed in over 50 countries, with North American Distribution Partner Western Power Sports being an integral partner in making POD the #1 Brand in Motocross and Actions Sports world-wide. POD Knee Braces combine extreme function and performance with the confidence derived from a Medically Certified Device.
POD – It feels invisible | You feel invincible
About Tucker Hibbert:
Tucker Hibbert, 33, entered his first race at the age of eight and today stands as the most decorated snowmobile snocross racer in history. He's a two-time FIM World Snowcross champion, 14-time X Games medalist and 10-time national snocross champion. Now in his 18th professional season, he holds 134 Pro National victories. For more information on Hibbert, visit tucker-hibbert.com.