For Immediate release:
ISOC did a super job and had about the only snow in lower Michigan, they made a very good race track and a starting line that was much more fair for the racers than the past two race locations.
Nick Pattyn #98 had his best finishes of the season with a 8th and 10th in the Pro Finals he is learning and showing more speed each race weekend.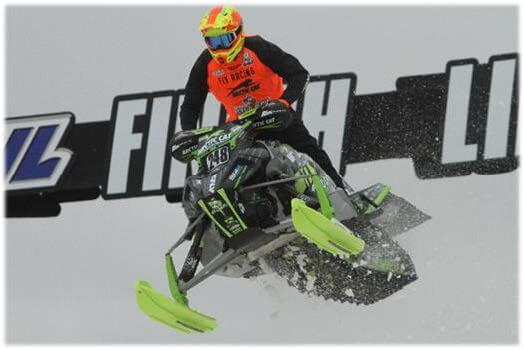 Brett Nastala #248 finished the weekend making both Pro finals with a 13th and 14th he pushed hard and turned some good laps.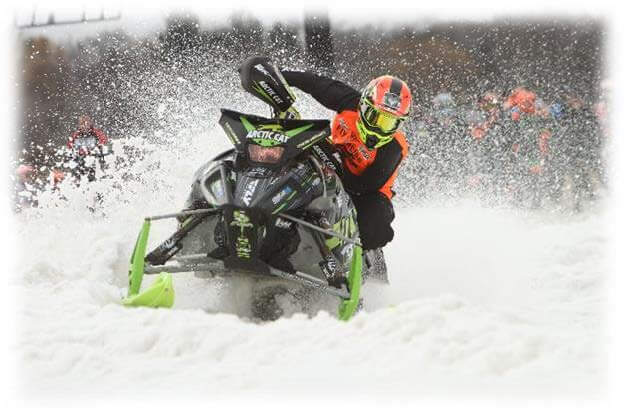 Trent Wittwer #115 had a great weekend going undefeated in all four heat races. A crash on the first lap held him to 13th on Fridays final but Saturday he was back on the podium with a strong 3rd place finish.
Overall the weekend was full of good racing action. Hats off to ISOC on their snow making success and track layout they beat Mother Nature again! Our next race is in Dubuque Iowa March 9-10th.
Thanks to all that make this possible for us – we appreciate your support and outstanding products!
Sponsors: Stud Boy, Arctic Cat, Fly Racing, WPS, Triple 9 Optics, Nelsons Speed Shop, Lakeside Motor Sports, SSI Decals, Rock River Marina and Motorsports, C&A Pro, FOX Shox, D&D Racing, NGK Spark Plugs, ROX SpeedFX, Speedwerx, IPONE, Micro Belmont, Venom Products, TekVest, Grand Rapids Truck Center, SSI, Kimpex