For Immediate Release
Finley, ND (March 20, 2018) – Evan Christian completed his career in the Junior ranks by going undefeated in the Jr. 16-17 class at the season finale in Lake Geneva, Wisconsin. As was the norm each weekend, Christian was busy competing in multiple classes, collecting a third in Junior 14-15 and a fifth in Sport Lite.
On Sunday, Christian moved up to the Sport class, getting a taste of the what the competition will be like next season when he will join the most competitive division on the national tour.
Jay Lura is all too familiar with the competition in the Sport. He has been in the thick of a four rider dogfight for the championship for much of the season but came up just short in Lake Geneva. Lura had a great season winning a main event and controlling the point lead for a brief time as the series entered the home stretch.
The entire KC Motorsports organization would like to thank all of our sponsors and fans who have been with us during this great season and we look forward bigger and better things as we continue to move up the ladder in 2018-19.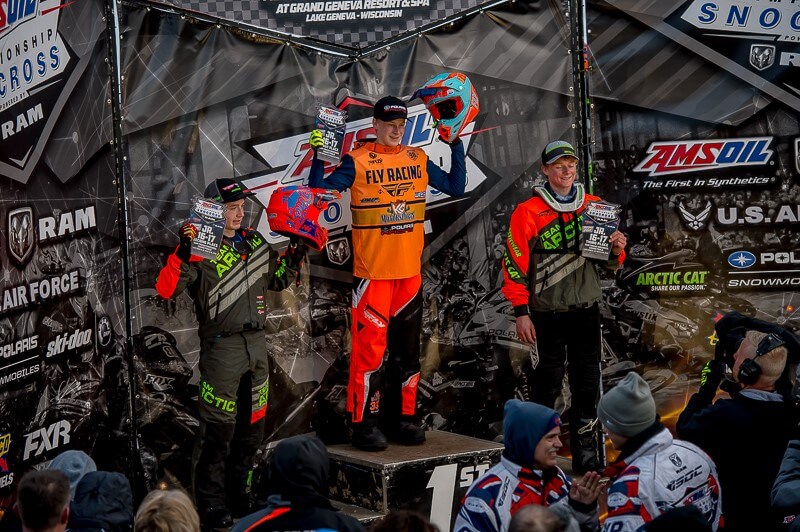 Evan Christian on top of the Junior 16-17 podium with rivals Anson Scheele and Andy Pake.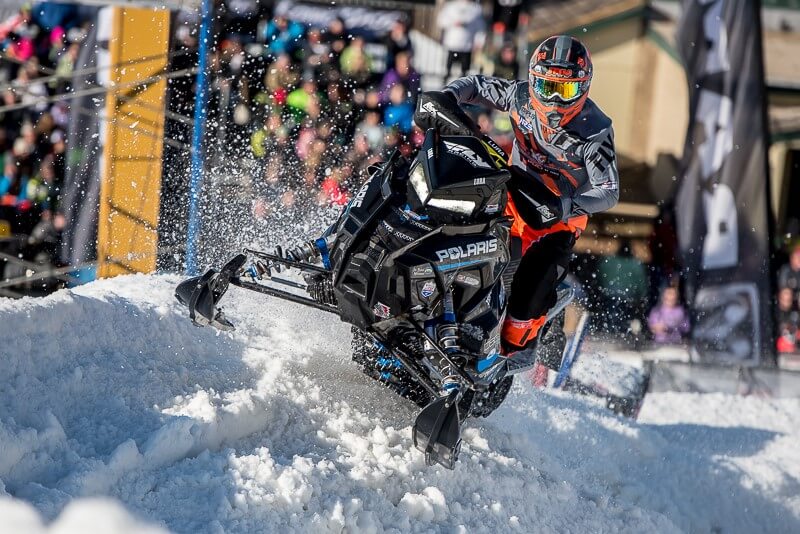 Jay Lura on his way to a second place finish in Sport qualifying on Saturday.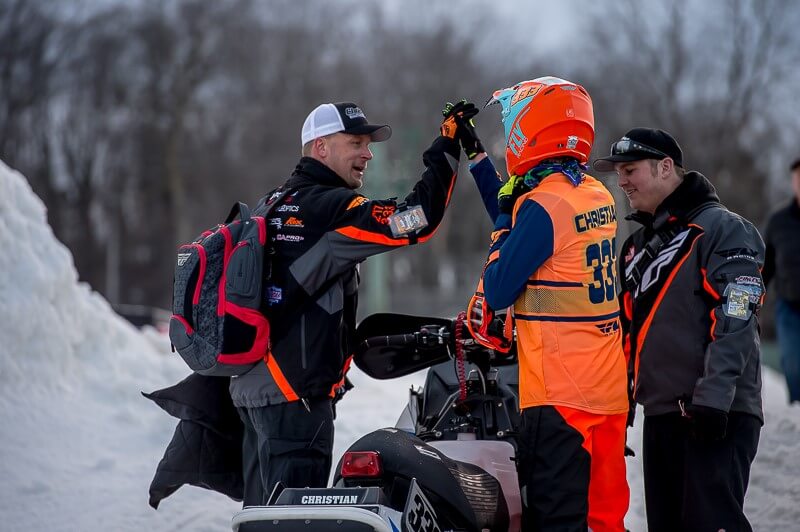 Karl and Evan Christian, along with mechanic Jeff Torgerson celebrate a win in Junior 16-17.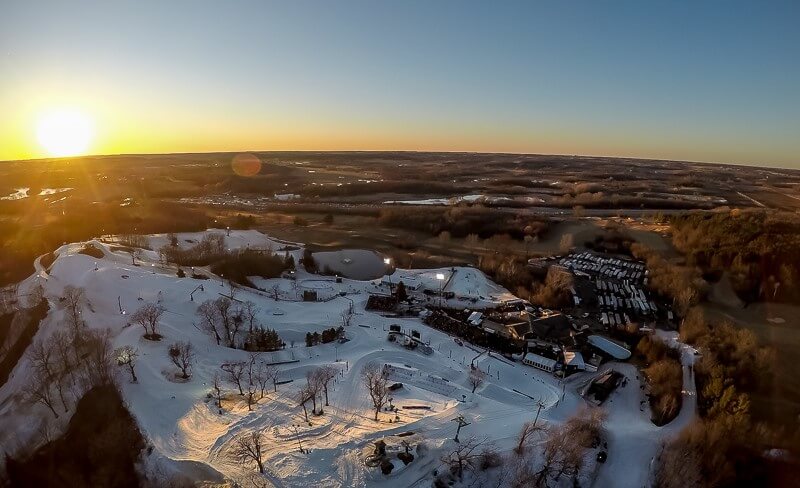 The scenic ski slope course at the Grand Geneva Resort always provides a warm and festive backdrop to the last race of the season.
CBS Sports Television Coverage
Round #15 Nielsen Grand Finale April 8, 2018 @ 11:00AM
Round #16 Nielsen Grand Finale April 15, 2018 @ 11:00AM
Round #17 Nielsen Grand Finale April 22, 2018 @ 11:00AM
Live Streaming
https://snocross.com/livestream/
RACE RESULTS – Round 15
Heat 1 Heat 2 Final YTD
Sport
Jay Lura 5 2 7
Sport Lite
Evan Christian 1 2 5
Jr. 16-17
Evan Christian 1 1 1 2
RACE RESULTS – Round 16
Heat 1 Heat 2 Final YTD
Sport
Jay Lura 8 2 14 4
Evan Christian 6 7 DNQ
Jr. 14-15
Evan Christian 2 2 3 2
Team Sponsors: Polaris Racing, Western Power Sports, Fly Racing, Triple 9 Optics, Finley Motors, Finley Motorsports, Christian Bros, Ford, Stutsman Harley-Davidson, Lucas Oil, Walker Evans Racing, Stud Boy, Rox Speed F/X, 139 Designs, Divas Snow Gear, Motion Pro, C&A Pro Skis