Shakopee, MN (March 20, 2018) – Grand Geneva Resort & Spa played host to the final event on Hentges Racing's snocross calendar this past weekend. Located in the getaway town of Lake Geneva, Wisconsin, the race took place on the slopes of Grand Geneva's Mountain Top ski area. A fan and racer favorite, the event draws huge crowds and features one of the most challenging track layouts the riders face all season. Race organizers made this year's track even more daunting by running it backwards, forcing riders to negotiate right-hand turns, and by introducing a Joker Lane designed to upset the running order.
Kody Kamm was more than up to the challenges brought on by the massive track. Kamm posted top results each day, taking two wins and a 2nd place finish on the triple-header weekend. Kamm was the dominant rider of the event, never finishing lower than 4th in qualifiers and claiming the top spot on the podium both Saturday and Sunday.
"It was a great weekend for the team," said Kamm. "We couldn't be happier to end the season like we did. I'm looking forward to having a good summer and my goal is to come back even stronger next season!"
Petter Narsa set the pace in qualifiers, finishing in the Top 4 every time he got on the track. Finals were a different story, with Narsa running into troubles both Friday and Saturday. Sunday was a better day for Narsa, and the success he had in qualifiers was carried into the final. At the end of the day he narrowly missed scoring a podium finish, placing 4th in the final.
"It all came together on Sunday, I got a great start and rode a great race," said Narsa. "Friday I had made a pass for 3rd place and then another rider got into me and that ended my race. Saturday I had good qualifying but a bad start. I can't thank Hentges Racing enough for all their support this season."
2017-2018 Pro class season points:
Kody Kamm 2nd place
Petter Narsa 4th place
For more information on Hentges Racing visit www.hentgesracing.com. Follow Hentges Racing on Facebook, Twitter, Instagram and YouTube.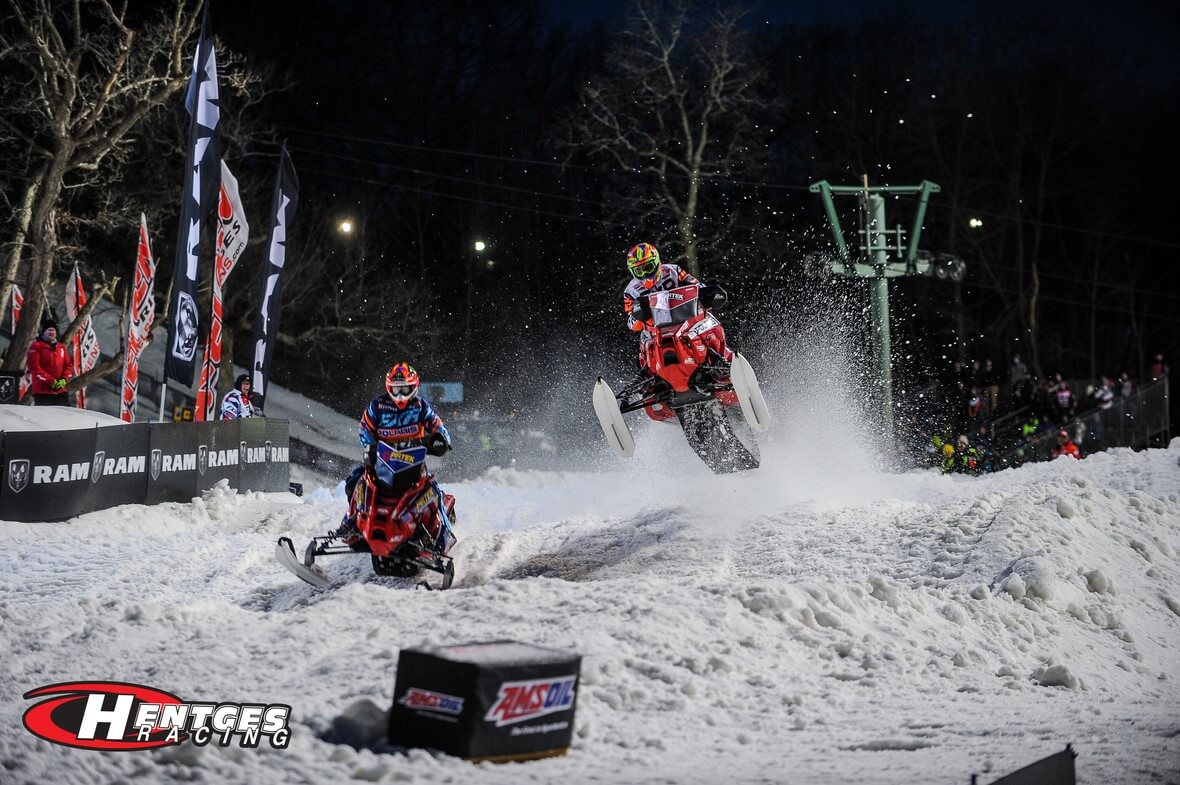 Photo by Crystal Wallem Photography
Team Partners: Polaris,Pirtek Fluid Transfer Solutions, FXR, Monster Energy,Polaris Engineered Lubricants, Woody's Traction Control, Walker Evans Shocks, Apple Ford Shakopee, Forterra Pipe & Precast, S.M. Hentges & Sons, Ergodyne, C&A Pro Skis, 139 Designs, Camso, NGK Spark Plugs, EVS,SLP