(Photo credit: Katherine Images)
For immediate release:
Ingles Performance PR
Contact: Robin Ingles
Tel: 315-427-7239
PHOENIX, N.Y. (Apr. 12, 2018) – Multi-time snocross champions Ingles Performance capped another strong season on the tracks over the weekend, celebrating more class championships in the East Coast Snocross (ECS) series finale at Bousquet Mountain in Pittsfield, Massachusetts.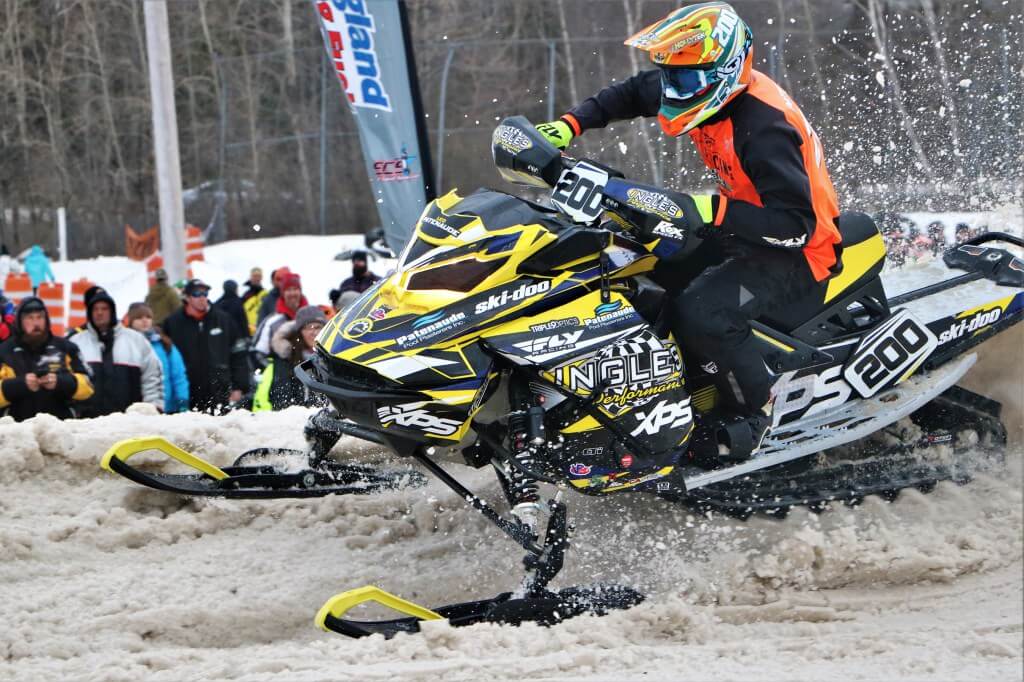 Among the many highlights for the Ski-doo powered team was the first career Pro title for Vermont native Leo Patenaude. As his younger brother Hunter was honing his skills on the ISOC national tour, Leo went about the business of winning races and landing on the podium.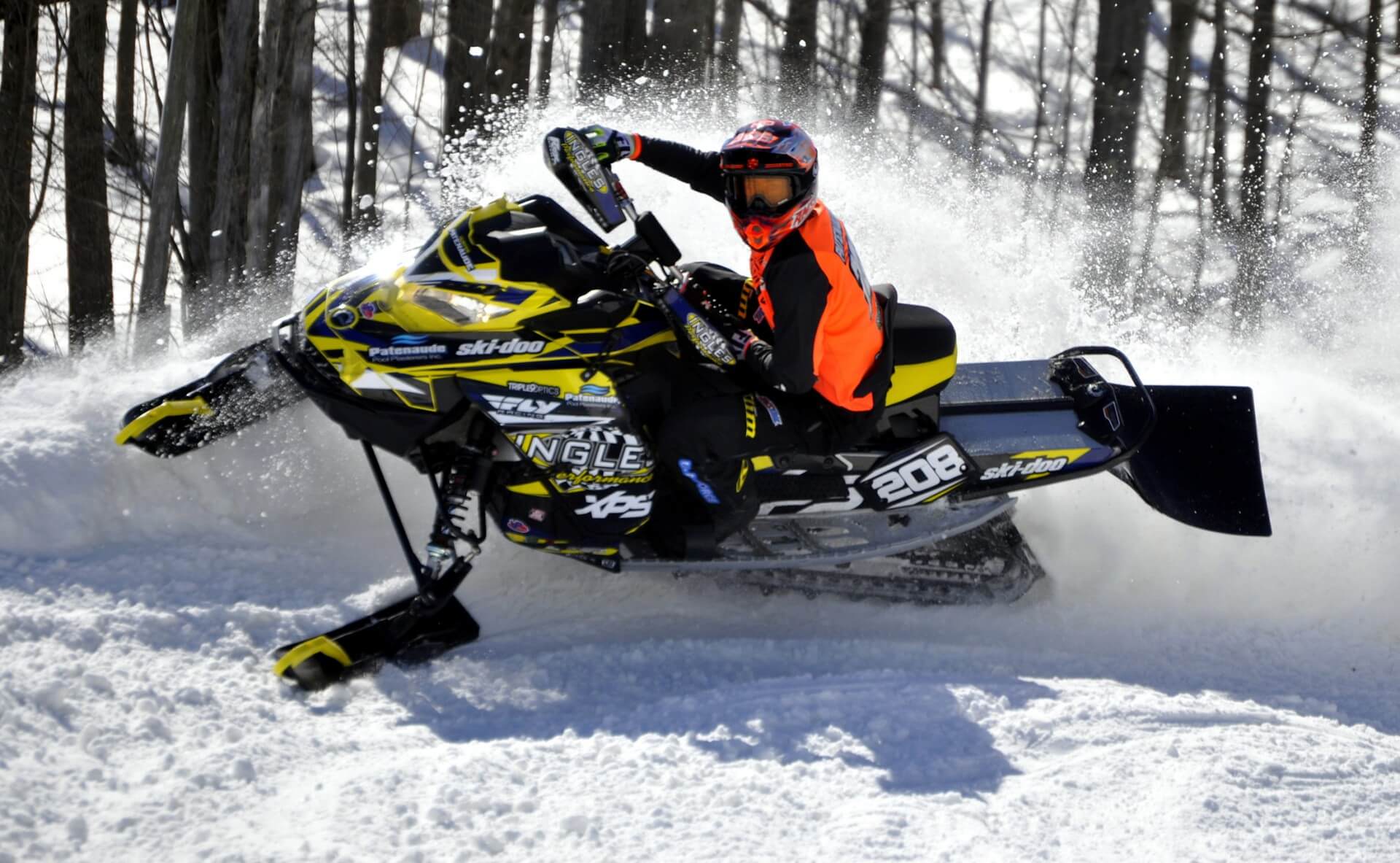 "It was an amazing season for our entire team," Patenaude said. "I had to fight off the challenge of Mike Pilotte every week; he was fast even after three years away from the sport. My sled ran strong all winter long, and my team kept it dialed in for all kinds of track and weather conditions.
"Earning this title means a great deal to me. It's all I ever dreamed about as a kid watching the stars of that era. To have finally claimed a Pro crown of my own is satisfying beyond words. I really appreciate the chance to accomplish that goal."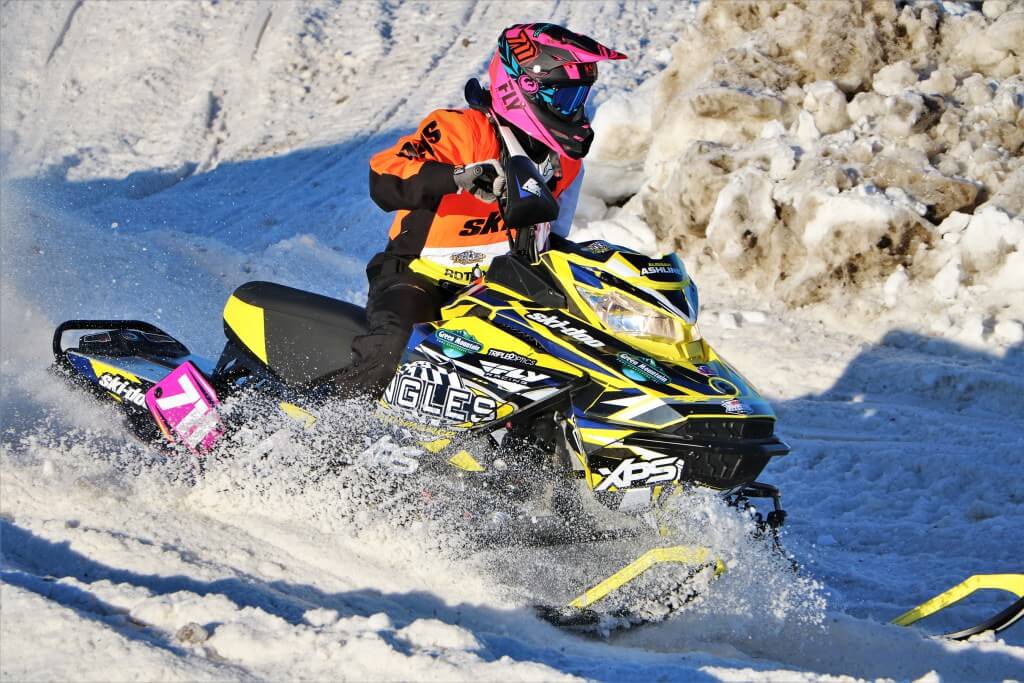 Pro Women rider Alissah Ashline also had a stellar season aboard her Ski-doo MXZ 600RS E-TEC. The native of Hartland, Vermont, won most of her finals, locking up the points championship with a comfortable margin.
"I had an amazing winter with my Ingles Performance team," Ashline said. "My brother and I put the hard work into training for this season, and it definitely paid off. I'm extremely happy and proud to have earned the ECS Pro Women championship.
Alissah's brother Adam was the man to beat all season long in the Junior classes. He won more finals than any of his rivals, running away with three separate class points titles with ease. He faced stiff competition every week, yet his finely-honed skills and laser-sharp focus allowed him to prevail.
"To see my brother sweep the Junior Sport 12-15, Jr. 14-15 and Jr. 16-17 class titles makes this season even more amazing. We couldn't have done it without the entire Ingles team and their great sponsors, along with our parents, family members and friends who came to support us."
Ashline says there are some other special folks behind the scenes who are key to her success.
"We also need to thank our biggest fans, the Beland family, who made it possible for us to win eight championships this season."
Team co-owner Robin Ingles couldn't be happier with what all of her riders accomplished.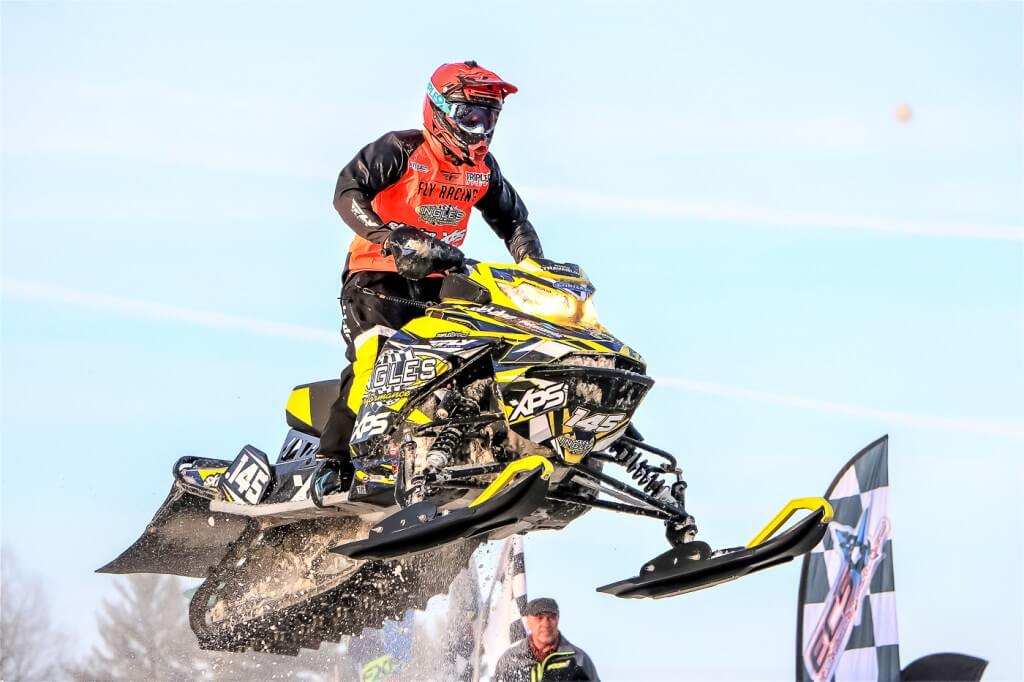 "I'm so proud of how hard these kids worked all season," Ingles said. "They all jumped onto a brand new sled from Ski-doo and made it work. Leo and Marco were amazing all winter in Pro, I'm so glad to have Marco racing with us. Alissah and Adam made it look easy at times, but winning is hard.
"Mike and I are lucky to have such a great group of riders and sponsors that make this level of success a reality. We're blessed to have good people involved, they all work hard to go racing all winter. I congratulate our class champions, and appreciate the effort all of our riders put in over the season."
Ingles Performance would like to thank its valued marketing partners for their continued support; including Ski-doo, XPS, Woody's, C&A Pro Skis, ROX Speed FX, VP Racing Fuels, Fly Racing, 139designs.com, Moto Tassinari, NGK Spark Plugs, Cyclops Cameras, the Ale-n-Angus Pub, and Triple 9 Optics. Without all of you, such an amazing 2018 season would not have been possible.
For more information, please go to www.inglesperformance.com.