August 6, 2018 – Princeton, MN – Professional Snocross Team Woodies Racing is excited to announce the addition of Montana Jess to its' arsenal of riders. Ripping the #765 Arctic Cat, Jess will be the team's second pro rider for the 2018-2019 snocross season.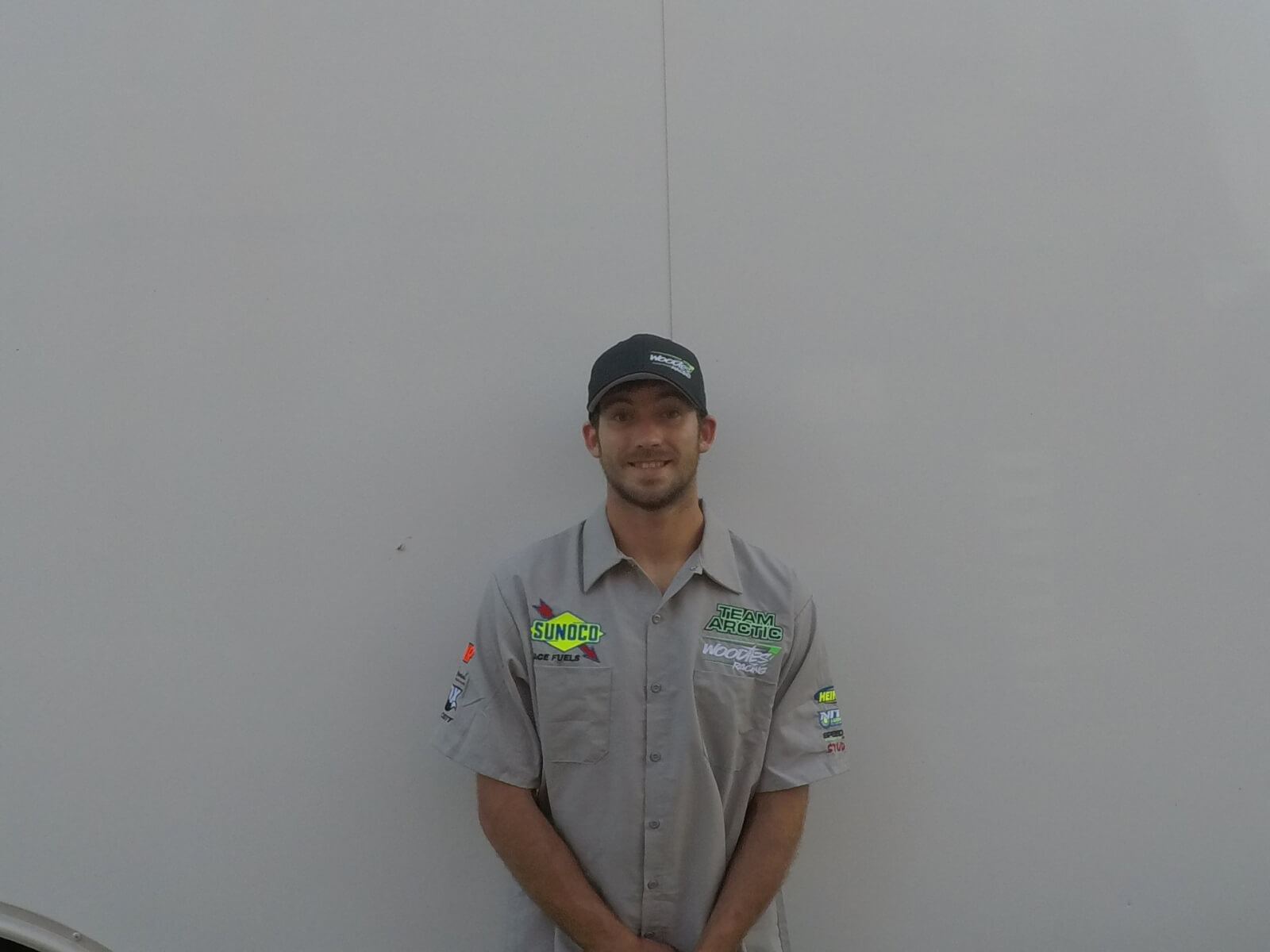 Montana had an incredible year in 2015-2016, winning the ISOC Pro Lite Championship and Rookie of the Year Award. The 2016-2017 season didn't go quite as smooth, with an 8th place finish in points. After a short hiatus to focus on work, Montana returned the second half of the 2017-2018 season in the Pro Class with encouraging results.
"I am so excited to get in the gym and push myself to get the results I know I can get," said Jess. He continued, "We're going to work hard over the off season and be back at Duluth with the same drive and determination we are known for."
Returning to Woodies Racing for their second season are Swedish racers Johan Lidman (Pro) and Nisse Kjellstrom (Pro Lite). Johan's return to snocross last season netted him six top five results and a 7th place finish in points. Nisse finished the season with eight top five results (six trips to the podium) and a 6th place season points finish.
Brother and sister duo, Kaden and Taven Woodie, will round out the riders for 2018-2019. Rookie of the Year Taven will run her second year of Pro Women, looking forward to topping her 5th place finish in last year's point's championship. Kaden, who suffered a horrific injury last year mid-season, returns with the Sport class podium and point's championship in his sights.
The off season also brought changes in the support aspect of the team. Veteran snocross mechanic Ziggy Poteralski will be joining as team manager and Montana's mechanic. He has been with Montana for 8 years and has tuned his sleds resulting in both a Sport and Pro Lite championship. He has a passion for the sport and enjoys the family atmosphere. We'd also like to welcome our new mechanic, Neil Schaible.
Rounding out the team will be photographer Josh Sullivan of Papperazzi Imaging and Films, Marketing and PR manager Tyson Gunter, and Office Manager Mickey Bruber.
Returning staff include mechanics Jesse Hendrickson and Matt Pfankuch, and truck driver Rob Lange.
For detailed information on all staff, please visit Woodiesracing.com.
Woodies Racing will kickoff winter at Hay Days 2018 with free trailer tours and swag giveaways through the weekend.
Ride with Woodies Racing on social media @WoodiesRacing for the latest news, giveaways and behind the scenes access to the team.
A huge thank you to those that support our sncross racing efforts. Arctic Cat Snowmobiles, BUBBA Burger, Sunoco Race Fuels, FXR Clothing, Nitro Lubricants, Velocity Streetwear, General Formulations, FOX Shocks, HAYES Brakes, C&A Pro Skis, SPEEDWERX, Rox Speed FX, Stud Boy Traction Products, Motion Pro Tools, 6D Helmets, SCOTT Goggles, VFORCE3, ODI Grips. STOMPGRIP, and Mobius Braces.
Ride with Us
https://www.facebook.com/WoodiesRacing/
https://www.twitter.com/WoodiesRacing/
https://www.instagram.com/WoodiesRacing/