National series offers complete schedule, added coverage
ALBERTVILLE, MINN.~ From extreme sport to mainstream sensation, the advancement of Snow Bike racing will be in full swing this winter as the AMSOIL Championship Snocross, Powered by RAM series will include a full, sixteen-round schedule during the 2018-2019 season.
Starting in Duluth, each weekend will now include two days of racing for the Pro Snow Bike class, up from only eight total days last season. ISOC will also adjust their schedule to accommodate the class to a larger audience, with the final being held immediately after opening ceremonies. This will allow for a track that is well-suited for their style of racing and is a testament that the sport is ready for prime time.
"We want to keep improving every year and that goes for our snow bike class as well," said ISOC President Carl Schubitzke. "Those racers are amazing athletes and we want to give them the recognition they deserve by showcasing them and making them a bigger part of our series."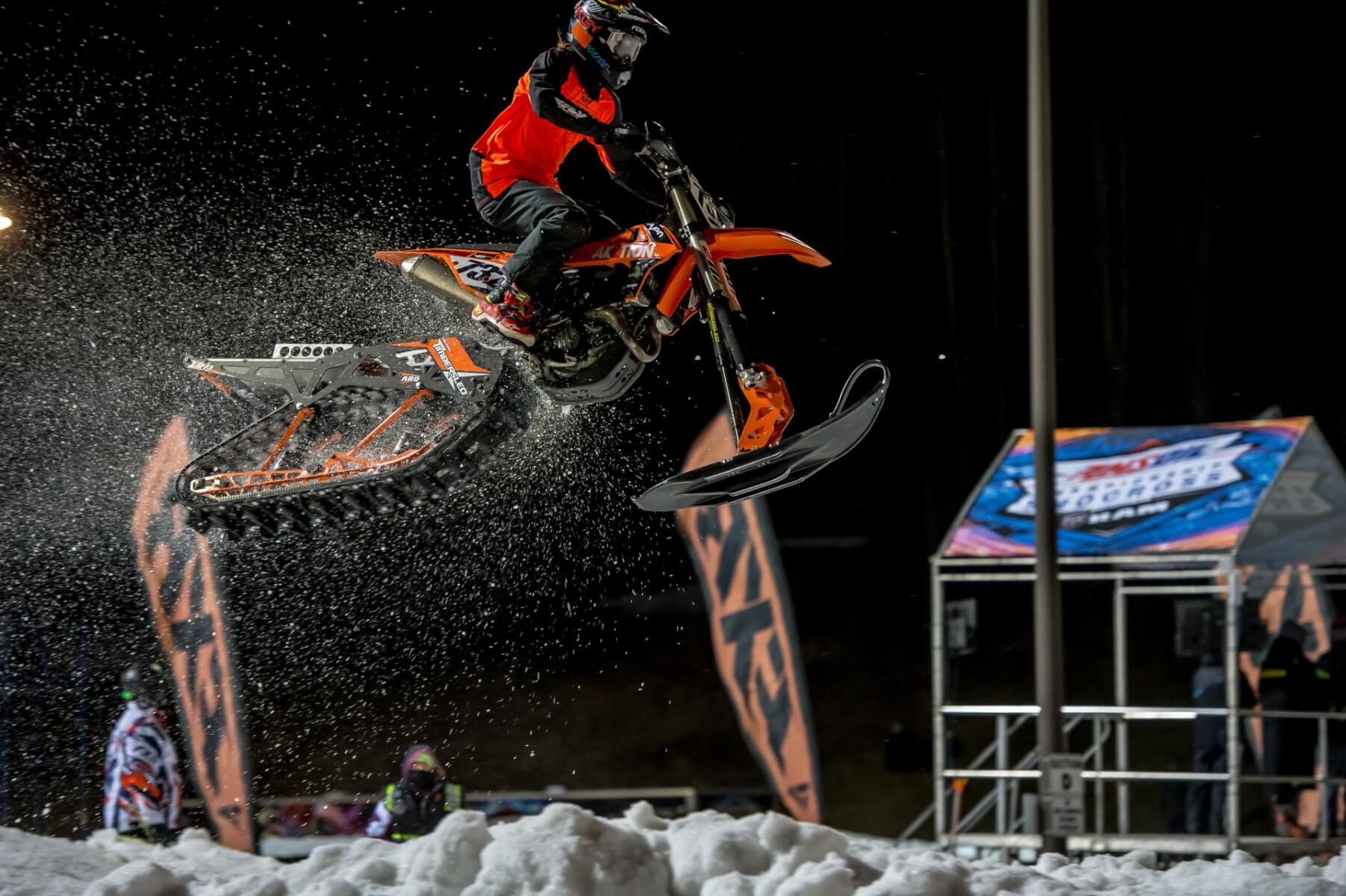 Twenty-six Snow Bike racers garnered national points at an AMSOIL Championship Snocross event last season, with seven different winners and 14 total riders finding the podium. ISOC officials believe the increased exposure will continue the sports growth and will include Snow Bikes as part of the series robust television package on CBS Sports Network, which had more than three-million viewers last season.
"It was an easy decision to double-down on the class this year," said Schubitzke. "The racers want it. The fans want it. And the industry wants it. So, we are committed to making AMSOIL Championship Snocross, Powered by RAM the premier, national circuit for Snow Bikes."
This year's eight-weekend schedule includes stops in Minnesota, Wisconsin, Wyoming, New York, South Dakota, Michigan and Iowa. The season opens Thanksgiving weekend in Duluth, Minn.
AMSOIL Championship Snocross, Powered by RAM
2018-2019 Schedule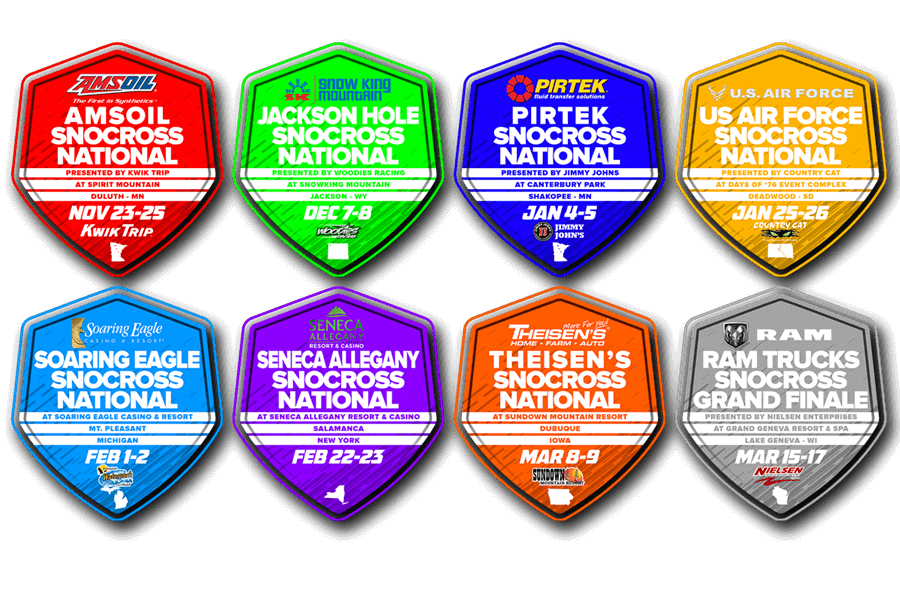 AMSOIL Snocross National, presented by Kwik Trip
Rounds 1 and 2
November 23-25, 2018
Spirit Mountain, Duluth, Minn.
Jackson Hole Snocross National, presented by Woodies Racing
Rounds 3 and 4
December 7-8, 2018
Snow King Mountain, Jackson Hole, Wyo.
Pirtek Snocross National, presented by Jimmy John's
Rounds 5 and 6
January 4-5, 2019
Canterbury Park, Shakopee, Minn.
U.S. Air Force Snocross National
Rounds 7 and 8
January 25-26, 2019
Days of '76 Event Center, Deadwood, S.D.
Soaring Eagle Snocross National
Rounds 9 and 10
February 1-2, 2019
Soaring Eagle Casino & Resort, Mt. Pleasant, Mich.
Seneca Allegany Resort & Casino National
Rounds 11 and 12
February 22-23, 2019
Seneca Allegany Resort & Casino, Salamanca, N.Y.
Theisen's Snocross National
Rounds 13 and 14
March 8-9, 2019
Sundown Mountain Resort, Dubuque, Iowa
RAM Trucks Snocross Grand Finale presented by Nielsen Enterprises
Rounds 15-17
February 15-17, 2019
Grand Geneva Resort and Spa, Lake Geneva, Wis.
About ISOC: AMSOIL Championship Snocross, Powered by Ram, is owned and operated by the International Series of Champions (ISOC) out of Albertville, Minn. For more information on its events and schedules, go to snocross.com. Press inquiries can contact Miranda Hopp at miranda@snocross.com