With under 40 days to go until the start of AMSOIL Championship Snocross Powered by RAM, snocross teams across the country are in full preparation mode. For many of the teams, that means planning travel, working on sponsor promotional plans, and stocking the shop. Woodies Racing, a member of Team Arctic, shares all that is being done before Duluth.
Office manager Mickey Bruber is central to all the happenings around the shop. She coordinates ordering, team travel, and communication between departments. She has finished up the travel schedule, which provides some unique challenges in locations where there are limited hotel rooms and large snocross crowds. Mickey is now in the middle of ordering products and parts.
Moving to the marketing side, Woodies Racing will be the presenting sponsor of the Jackson Hole National in Wyoming this December. Marketing manager Tyson Gunter joined the event planning committee made up of Snow King Mountain Staff, local snocross proponent Brian Hasenack, and ISOC to improve on last year's race.
Woodies Racing will be improving the fan experience with BUBBA Burger pit parties, and a focus on social media content. Fans can expect to see more behind the scenes videos, current race information, and educational content from @WoodiesRacing and rider accounts.
Out in the shop, team manager Ziggy Poteralski is converting everything over from ATV racing season to snocross. He is stocking the trailer, organizing tools, and prepping for the Arctic Cat race sleds to arrive later this month.
Other things happening around the shop include design of FXR Apparel, prepping for a new trailer graphic, and fulfilling Sunoco Race Fuel orders. National racers can order fuel directly from Woodies Racing.
Riders are transitioning from off-season, to preseason training. Working with their preferred trainers, athletes are coming in at the great shape. While Kaden and Taven Woodie are already around the shop, Montana Jess will fly in from MA in the coming weeks. Johan Lidman and Nisse Kjellstrom will make 16 hour journey from Sweden to join the team in early November.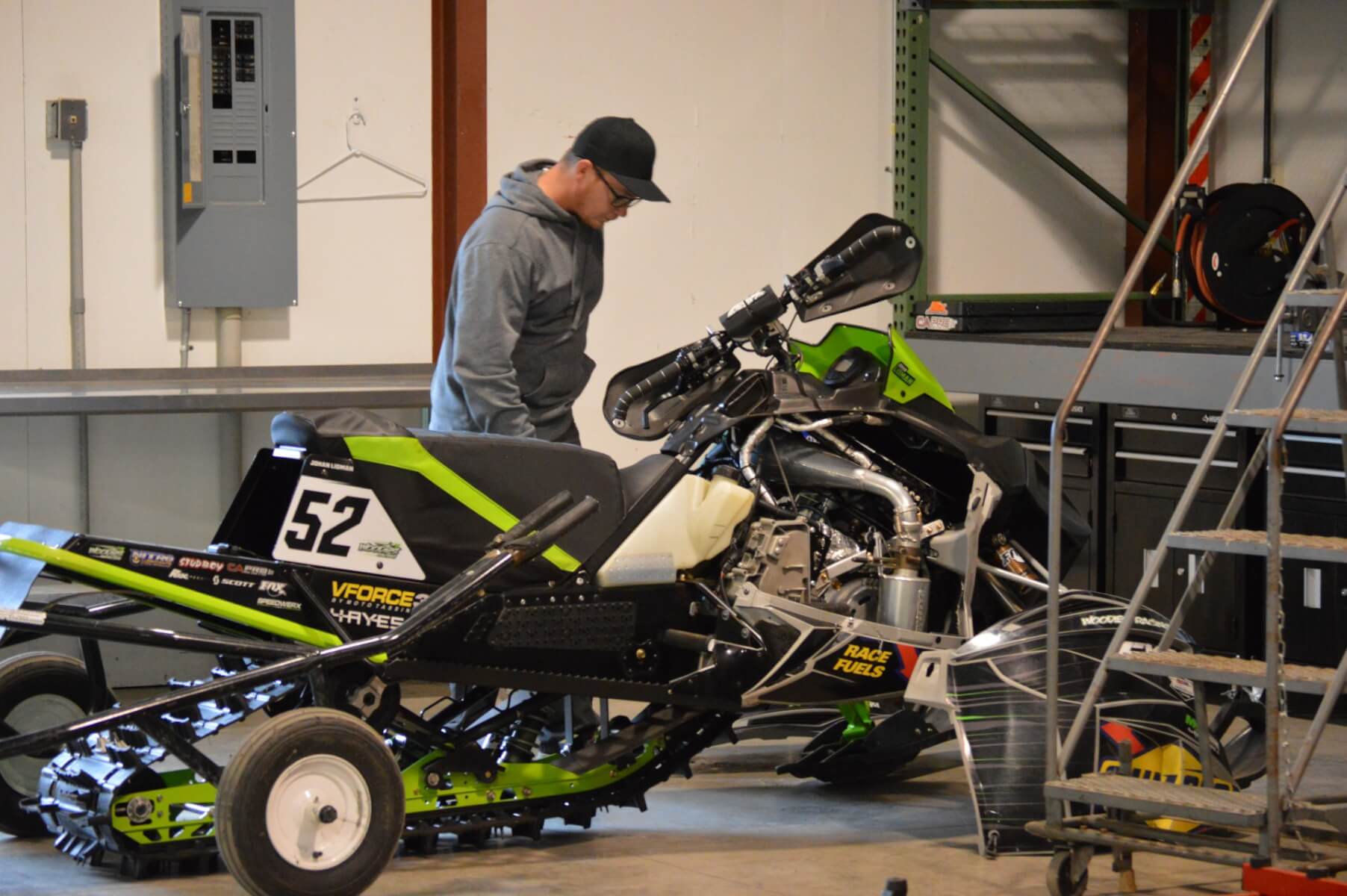 All of this is overseen by team owners Paul and Kym Woodie. Paul spends his day running several businesses, while keeping an eye on the team preparation. Everyone at the Woodies Racing camp is ready for the snocross season, excited to see how all the off-season improvements will play out.
Woodies Racing is supported by Team Arctic, BUBBA Burger, FXR, Sunoco Race Fuels, D&D, Nitro Lubricants, General Formulations, Transport Graphics, FOX, Thorne, Hayes, Sportech, C&A Pro Skis, Stud Boy, ROX, SCOTT, 6D Helmets, ODI Grips, Motion Pro, Moto Tassinari, Mobius Braces, STOMPGRIP
Ride with Us
https://www.facebook.com/WoodiesRacing/
https://www.twitter.com/WoodiesRacing/
https://www.instagram.com/WoodiesRacing/