A Deep Field of Pro's Are Set to Replace Snocross Legend
ALBERTVILLE, MINN.~
ALBERTVILLE, MINN.~ A new season is just around the corner for AMSOIL Championship Snocross, POWERED by RAM, and for the first time in nearly two decades, it will be without one of the sports all-time greats.
For the past eighteen years, Tucker Hibbert has been the one constant on the national Snocross landscape. The 11-time champion and perennial fan favorite notched 138 career wins out of 235 pro national races. This past May, the Arctic Cat racer officially retired from the sport, despite winning his 11th pro national title.
Despite the absence of Hibbert this season, snocross fans are ready to embrace a full-field of bonafide racers. Several past champions in the pro and pro lite classes, and an influx of European riders has officials ready for one of the most competitive seasons in years.
"Snocross has great talent across all fields," said ISOC President Carl Schubitzke, "and while we will miss Tucker's professionalism and ability, I believe are going to witness some of the best racing to date. The whole field is ready to step-up and win."
The Duluth opener is now less than three weeks away and all of the rosters are set for Thanksgiving weekend. As riders start heading out on practice tracks, here's how each team lines-up for the 2018-2019 season.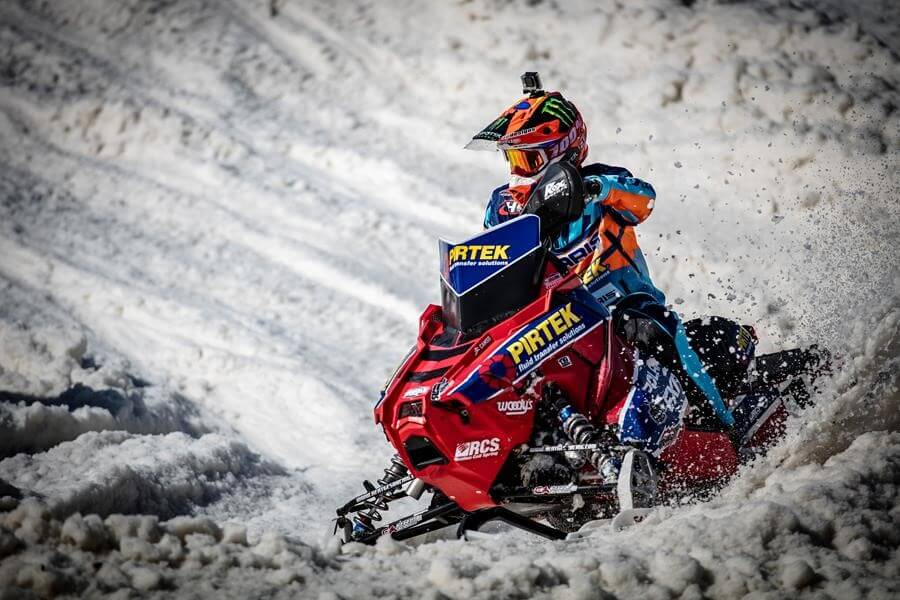 Hentges Racing (Polaris/Pirtek/FXR)
Kody Kamm (#53) won the pro title for the 2016-2017 season and finished second last year. His biggest competition might come from his own trailer where Winter X-Games Gold Medalist Petter Narsa (#54) finished fourth in last years pro championship.
Boss Racing (Ski-Doo/Jimmy Johns)
Elias Ishoel (#200) can flat out fly around a snocross track but missed a majority of races last year while recovering from injury. He gets a new stablemate as 2017 champion Aki Pihlaja moves up to the pro class.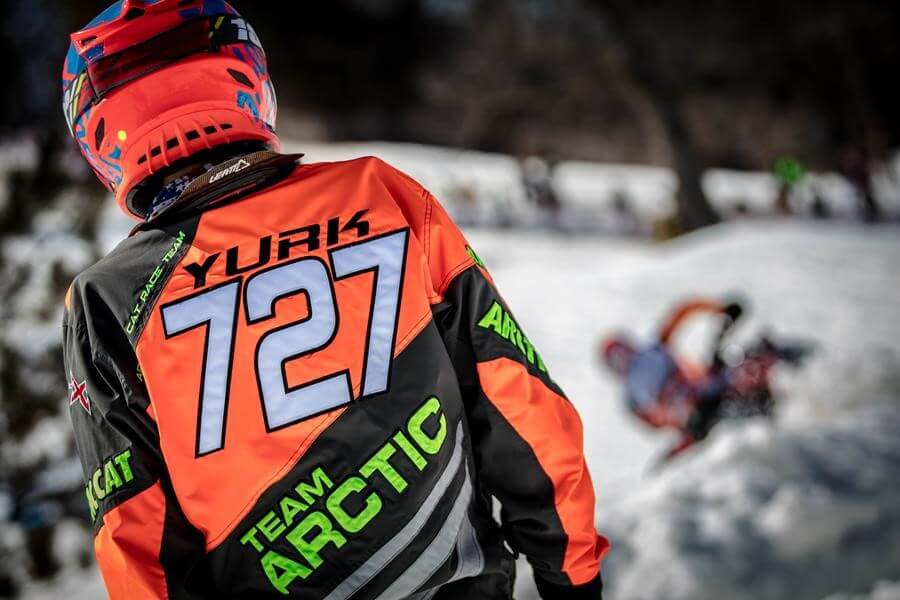 Christian Brothers Racing (Arctic Cat/Country Cat)
Logan Christian (#43) takes over the reigns as the top Arctic Cat rider in the field. He had his best season as a pro last year, finishing third overall and notched seven podiums. Jacob Yurk (#727) could be the favorite in the Pro Lite class this year after finished second last season with five wins.
Scheuring Speed Sports (Ski-Doo/AMSOIL/Air Force)
Lincoln Lemieux (#13) now steers the ship for one of the top, longstanding teams in snocross. Lemiux was the only Ski Doo rider with a win last year, and finished fifth overall. He will be joined by Pro Lite rider Hunter Patenaude #208), who joined the team mid-way through last season and finished fifth overall.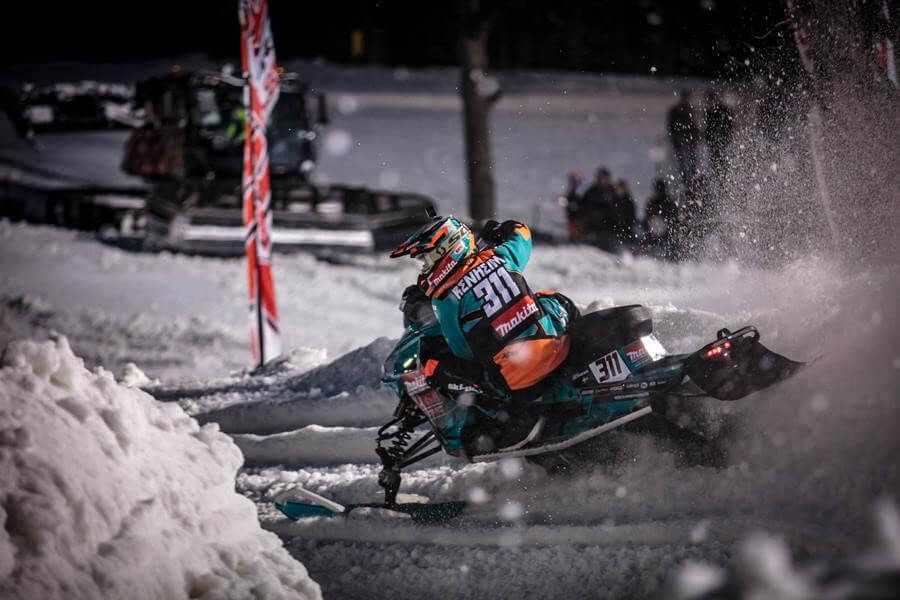 Warnert Racing (Ski-Doo/Makita)
Tim Tremblay (#11) rejoins the team that he won two national championships with (Pro Stock in 2010 and Pro Open in 2012). Adam Renheim (#311) finished last season strong with a pair of podiums at Lake Geneva and ended up sixth overall, setting him up for a strong 2018-2019 campaign.
Judnick Motorsports (Polaris/Jack Link's)
Corin Todd (#36) returns to a factory trailer after running as an independent last season. the New York native might have raced out of his own trailer, but still finished ninth overall. His experience will help Nick Lorenz (#572) bounce back in the Pro Lite class after an injury-shortened season last year.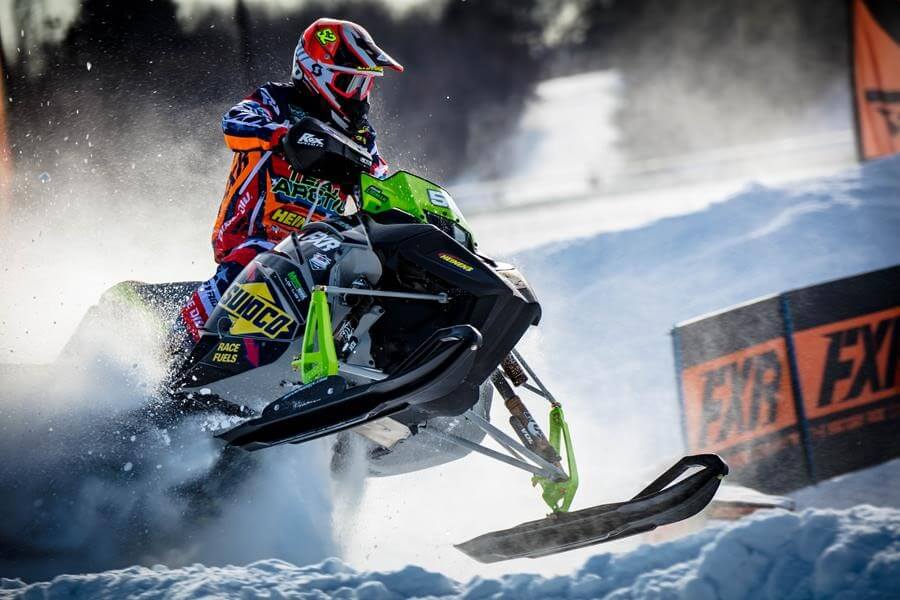 Woodies Racing (Arctic Cat/Sunoco)
Woodies Racing continues to add top-level talent to its deep roster. Johan Lidman (#52) returned to racing last year and found two early podiums and finished the year seventh overall. Montana Jess (#765) won the Pro Light and Rookie of the Year titles in 2016 and jumped back into racing halfway through the 2017-2018 campaign in the Pro class, and is ready for a full-season of racing. Nisse Kjellstrom (#27) had six podiums in Pro Lite last year and finished sixth overall. At 14, Taven Woodie (#873) became the first woman to win the Pro Rookie of the Year award last season after finishing fifth overall in Pro Woman.
Stud Boy Racing (Polaris/Stud Boy)
Brett Nastala (#248) finished 12th overall last year, with teammate Nick Pattyn (#98) ended up 14th. Newcomer Trent Whittwer (#115) becomes an immediate contender in Pro Lite after a dominant year in Sport.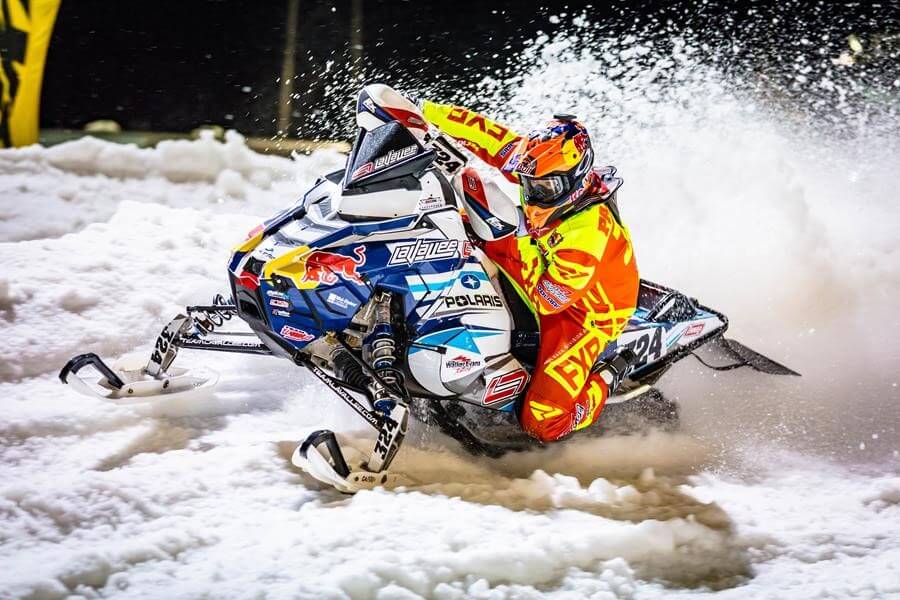 Team LaVallee (Polaris/Red Bull)
Kyle Pallin (#324) might have finished in the top five last season if an injury didn't curtail the second half of the season. The perennial fan favorite nabbed to podiums in January before getting hurt. Zak Mason (#63) brings a history of success back to the Pro Lite class where he ended up 8th overall in 2018.
Team Arctic (Arctic Cat)
Last years Pro Lite champion Daniel Benham, Jr. (#221) jumps into the top spot, and the Pro class, in the factory-backed trailer. He will be joined by one of the top Pro Lite riders from last year,Travis Kern (#201), who finished ninth overall.
Nearly 100,000 spectators attended an AMSOIL Championship Snocross event last year, thanks in large part to the more than 30-million social media impressions garnered by ISOC. This years eight-weekend schedule includes stops in Minnesota, Wisconsin, Wyoming, New York, South Dakota, Michigan and Iowa.
About ISOC: AMSOIL Championship Snocross, Powered by Ram, is owned and operated by the International Series of Champions (ISOC) out of Albertville, Minn. For more information on its events and schedules, go to snocross.com. Press inquiries can contact Miranda Hopp at miranda@snocross.com