Shakopee, MN (November 21, 2018) – Hentges Racing is primed to kick off its 2018-2019 snocross campaign at the Duluth National Snocross this coming November 23-25. Hentges Racing will once again field top riders in the Pro Class Kody Kamm and Petter Narsa, both decorated racers and perennial favorites to compete for top spots in the snocross world.
Held on the slopes of Spirit Mountain overlooking the lights and harbor of Duluth, Minnesota, the Duluth National Snocross marks the official start of the snowmobile racing season. Taking place each year on Thanksgiving weekend, the 2018 event will mark 27-years the Duluth National Snocross has hosted the sports top snocross racers.
"The Duluth National Snocross is one of the most exciting events of the year for all of us," said Nate Hentges, Team Owner of Hentges Racing. "We've basically been preparing for this since we stopped racing last Spring and we can't wait to get back on the snow and put on a show for the fans. We're looking forward to a great season!"
Fans who can't make it out to the event can stream the race live on www.snocross.com.
Friday Dominator: 6:00 PM
Saturday Opening Ceremonies: 5:30 PM
Sunday Opening Ceremonies: 12:00 PM
The Duluth National Snocross marks the first of eight stops Hentges Racing will make while competing on the 2018-2019 ISOC Snocross National Tour.
Who: Hentges Racing riders Kody Kamm and Petter Narsa
What: Duluth National Snocross
Why: ISOC 2018-2019 National Snocross Tour opening round
Where: Spirit Mountain, Duluth Minnesota
When: November 23-25, 2018
For more information on Hentges Racing visit www.hentgesracing.com. Follow Hentges Racing on Facebook, Twitter, Instagram and YouTube.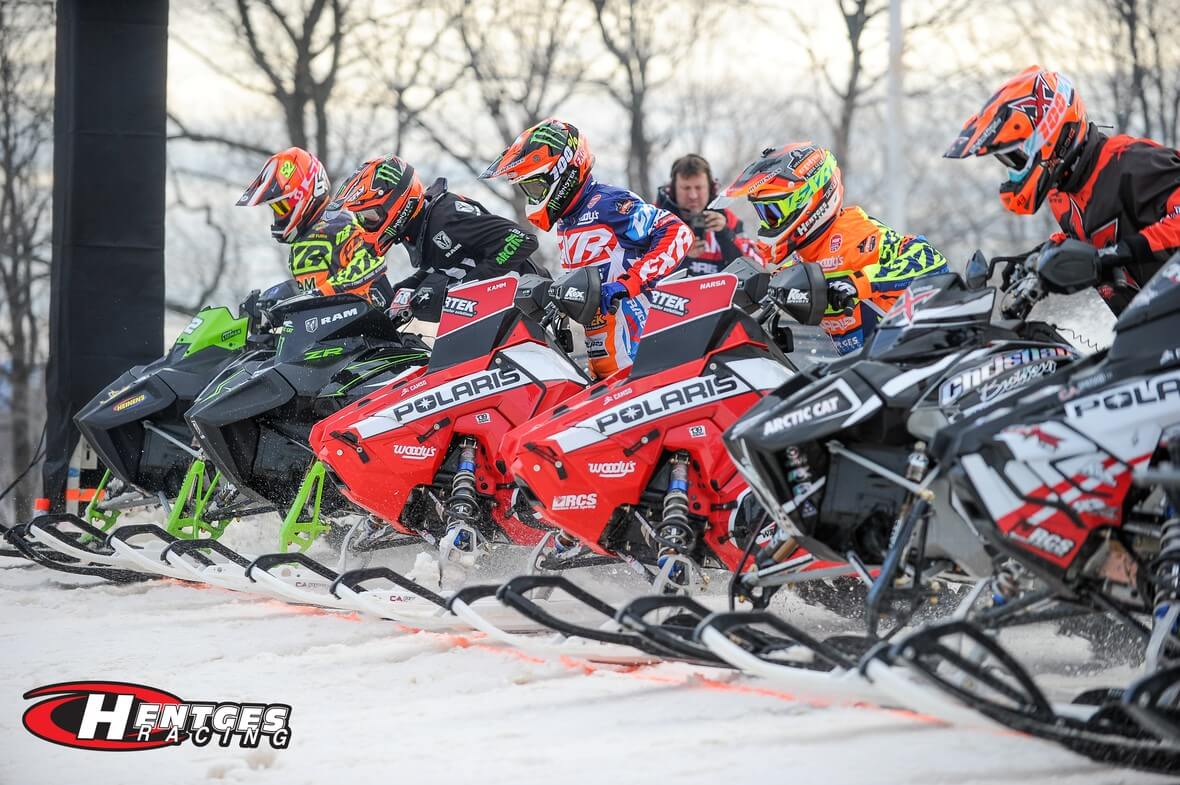 Photo by Crystal Wallem Photography
Team Partners: Polaris,Pirtek Fluid Transfer Solutions, FXR, Monster Energy,Polaris Engineered Lubricants, Woody's Traction Control, Walker Evans Shocks, Apple Ford Shakopee, Forterra Pipe & Precast, S.M. Hentges & Sons, Ergodyne, C&A Pro Skis, 139 Designs, Camso, NGK Spark Plugs, EVS,SLP
©2018 Hentges Racing | 15746 Jocko Ct, Shakopee MN 55379